Kim Kardashian West Shocks Fans With a Rare No-Makeup Photo
Kim Kardashian West loves social media. The KKW Beauty mogul often posts photos of herself, her kids, or her products to her Instagram, and fans love to obsess over how glamorous she is. But Kardashian West recently surprised fans when she posted a photo wearing hardly any makeup. And there was something else about the image that fans noticed, too.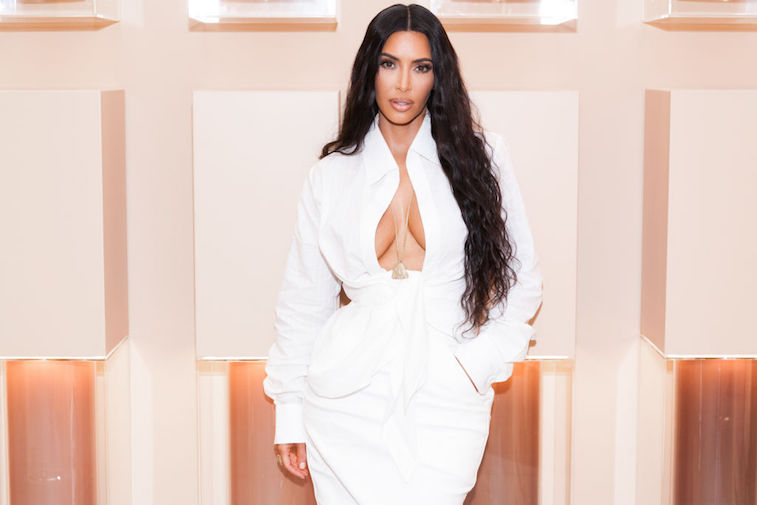 Kardashian West's fashion has become more laid-back
When Kardashian West was first on her rise to fame, she always wore the trendiest outfits. She loved designer clothes and handbags, and she was often spotted looking fabulous alongside then-BFF Paris Hilton. But as her fame grew, her fashion sense shifted gears a bit. And when she started dating Kanye West, it shifted even more. Her husband's clothing line focuses on laid-back style, and now, Kardashian West's style has taken on the same look. She often wears relaxing clothes while she's out, unless she's attending an important event.
She surprised fans with a photo wearing very little makeup
One thing Kardashian West hasn't given up is her makeup. In nearly every Instagram photo, Kardashian West is dolled up perfectly in loads of makeup, from concealer to highlighter to plenty of eyeliner and eyeshadow. Plus, many of her posts promote her cosmetics line, KKW Beauty, so it makes sense that she would be showing off her products on herself in the photos.
Kardashian West surprised fans on January 3 when she posted a photo wearing hardly any makeup. West had stepped out in a sweatshirt and sweatpants; the caption read, "simple." Though she appeared to be wearing lip gloss and possibly highlighter, her face was otherwise bare. "This is prob the most relatable I've seen you in a minute!" one fan wrote. "So pretty even without makeup," another user said. "A simple Queen," another person added.
Fans also noticed the visible stain on her sweatpants
Though Kardashian West's lack of makeup was the focal point of the photo, there was something else fans noticed: the stain on her sweat pants. On Kardashian West's left pant leg (right side of the photo), there is a small stain that's hardly visible unless you're looking for it. But of course, fans found it. "Waiting for someone to comment on the spot on her sweat pants," one user said. "That stain tho," someone else commented. Many fans poked fun that Kardashian West has "7 stylists" who all come together to put her in sweats, the same way her sister, Kourtney Kardashian, mocked her in the Keeping Up With the Kardashians season finale.
Kardashian West and her husband love wearing sweats  
Kardashian West actually loves dressing down; she's been doing so ever since she married West. Plus, when her Paris robbery happened back in 2016, it changed Kardashian's outlook on life, and she no longer wears as much flashy jewelry or shows off her wealth in quite the same way she once did. She's developed an overall more casual style, and the family even posed wearing sweatpants for their Christmas card; it was the first card in several years that Kardashian West did not do with her family.