Kim Kardashian West Fans Think She Needs to 'Let Loose' More
Kim Kardashian West is certainly a busy woman these days. Between raising her four kids, starring in her hit reality TV show, Keeping Up with the Kardashians, studying for the bar exam, and running multiple companies, the 39-year-old certainly has her hands full. But, even though the KKW Beauty owner is known for using her millions to take luxurious vacations and travel across the globe, many fans believe that she doesn't truly know how to relax and let off steam.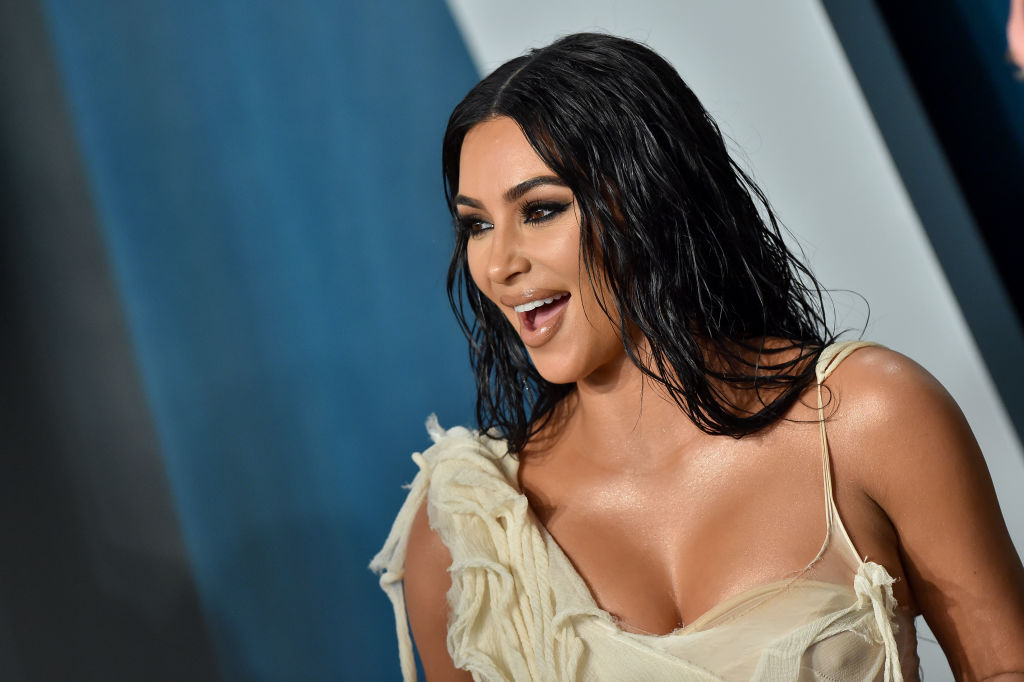 Keeping Up with the Kardashians Season 18 preview
Recently, Kardashian West was featured in a video with Scott Disick, who is the father of Kourtney Kardashian's three kids. The video of the pair served as a sneak peek for Season 18 of Keeping Up with the Kardashians and featured the pair of them trying out improv for the first time. While Disick seemed to take to the class like a duck to water, Kardashian struggled a great deal. The skims owner had several cringe-worthy moments, including not knowing that she was supposed to make things up as she went along.
Kim Kardashian West and Scott Disick try improv
In fact, Kardashian West only got partway into the warmup (where the class was wailing like young kids) before she chose to sit down and support from the audience. In the mogul's defense, she did confess before the class started that she was mainly there to support Disick. She also mentioned that she was very shy, which most people might be surprised to hear. As the reality TV star has been in the limelight for over a decade and boasts no less than 161 followers on Instagram alone, she doesn't come off as shy.
Some people think the makeup owner needs to loosen up
Of course, loyal fans can recall other moments where Kardashian West showed her shier side. "😂😂 this reminds me of the time when Kim went to a dance class with Kourt but was too shy to dance,😭🤣" one fan wrote on Instagram. Other people were annoyed that Kardashian never seemed to let herself go out of her comfort zone. "Oh please, girlfriend relax and have fun, 🤣🤣🤣" another person chimed in. "Sometimes @kimkardashian u just gotta let loose…u r always too serious…just step outside urself for once!! It's total freedom!!!" another added "Kim never gets involved in things that may make her look silly or funny! Why does she bother?" one person questioned.
Fans defend the skims founder on Instagram
Other fans speculated about why Kardashian West might be more reserved than most. "Some people have social anxiety," one person responded to a critic asking why the mom of four bothered. "Because she is a public image whatever she does, even if it's private, will appear in a magazine or article and doing something silly and ending up in an article people might make fun of her and ruin her public image, not good public image= no Money🤑"another person reasoned.
Kardashian West lets loose with her kids
Of course, some people praised Kardashian West for supporting Disick and being willing to give improv a try. "Aww love how Kim always gives everything a go! Awesome! 👍🏻" one fan exclaimed. Others mentioned that the reality TV star was always willing to let loose with her kids, like making dancing TikTok videos with her daughter, North West. Perhaps Kardashian West lets loose when the cameras are off or perhaps she's truly as shy as she claims to be. Either way, it seems to be working for her, because people are still obsessed with her all these years later.