Kim Kardashian West's Skims Fabric Car Reminds Fans of This 'Dumb and Dumber' Prop
Kim Kardashian West's cozy clothing line, Skims, has taken the world by storm. The Keeping Up With the Kardashians star launched the brand in 2019, featuring specially-designed shapewear products like slips, bodysuits, bras, and underwear. The Kardashian-Jenner clan's closest friends and fans alike flocked to the new line, impressed with Skims' inclusive sizes and colors. On launch day, Kardashian West earned $2 million in just a few minutes.
Since 2019, the Skims brand has grown to include cozy loungewear pieces made of boucle fabric, such as sweatpants, bras, sweaters, and more. New styles are frequently added to the collection, and Kardashian West's campaigns often show off just how cozy the material feels. Her latest promotional stunt, however, may have been a bit too extra; she had her car completely covered in Skims fabric.
As always, Kardashian West's fans had plenty to say about the stunt. Some people thought that the car resembled a prop used in Dumb and Dumber.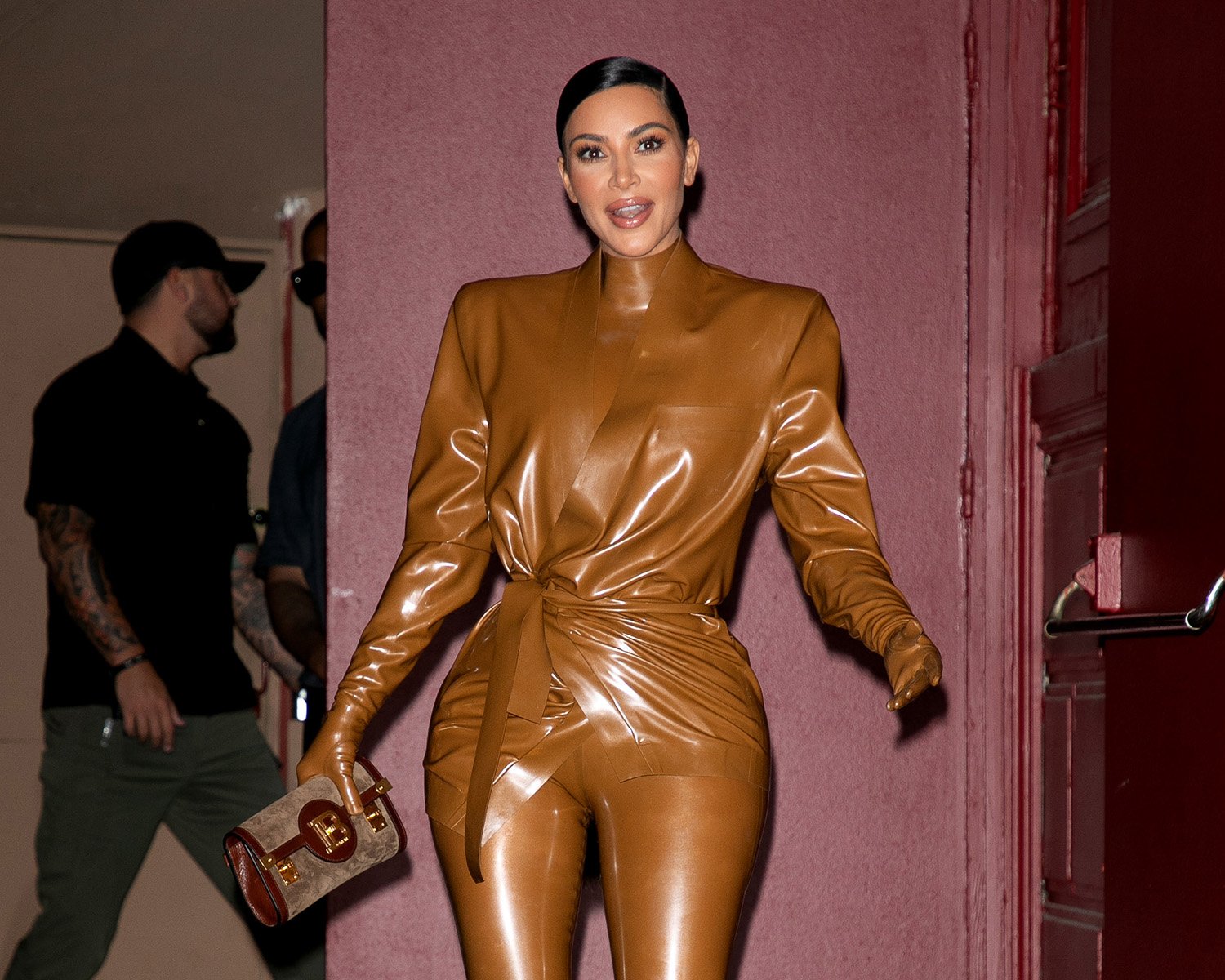 Kim Kardashian West had her Lamborghini wrapped in Skims fabric
As Complex reported, Kardashian West shared video footage of her newly-detailed ride on June 11, 2021. In the social media clip, the KKW Beauty founder gave a tour of the Lamborghini, which was covered in boucle fabric. Even the interior received a makeover, including the seats, the steering wheel, the dashboard, and even a Skims charm hanging from the rearview mirror.
Kardashian West revealed on Instagram that the car was made to promote new "cozy styles" coming to the Skims collection. In a series of photos, she posed with the car and rocked a few pieces from the collection in a matching fabric. Kardashian West noted in her Instagram caption that she thought the car was the "funniest" and "cutest" thing, but her followers had other thoughts.
'Dumb and Dumber' fans could only see Harry's dog van
RELATED: Kim Kardashian's New Skims Velour Tracksuit Is the Ultimate Early 2000s Throwback
Many commenters pointed out that Kardashian West was not the first person to show off a fluffy car. On Twitter, one user said that "Harry and Lloyd did it first" and shared a photo of Dumb and Dumber's dog van. In the 1994 comedy, character Harry Dunne bought a van and transformed it into a mobile dog salon called Mutt Cutts. The vehicle featured brown fur all over the exterior, as well as a dog snout, ears, hind legs, and a tail.
Other fans followed suit with gifs and photos of Harry's dog van. In addition to the Dumb and Dumber references, some users commented that the Skims car resembled the yellow fluffy car in the Mexican sitcom La Familia P. Luche.
Other commenters slammed Kardashian West for wasting fabric
Fluffy car similarities aside, many commenters expressed confusion and criticism over Kardashian West's stunt. Some questioned whether the reality star would actually drive the decked-out Lamborghini. Meanwhile, others stated that they thought Kardashian West wasted her money.
"Is that car made out of towels? What do you do when it rains??? It must smell like a wet dog, man alive," one person wrote.
"All I can think about is what a waste of time, money and fabric," another user commented.