Kim Kardashian West Surprises Fans With Dancing Skills in Rare New Video
Kim Kardashian West does many things — from running TV and beauty empires to spearheading criminal justice reform. But one thing she doesn't do is dance.
The beauty mogul will be the first to say that she doesn't like to do it. But it looks like she's really getting the hang of it. During the week of Nov. 1, Kardashian West shared an Instagram video of herself dancing that left many fans stunned.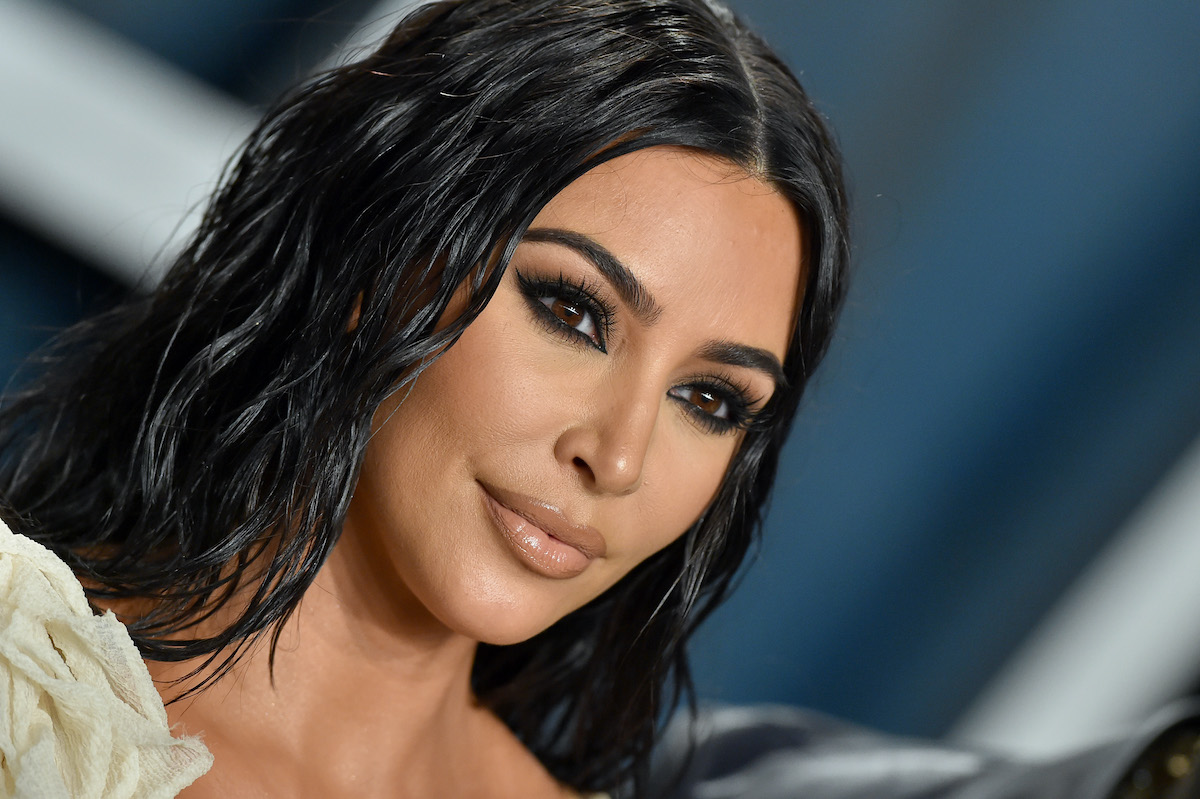 Kim Kardashian West is a 'non-dancer'
Fans first got to see her dancing skills on Dancing With the Stars in 2007 when she competed with professional dancer Mark Ballas.
Kardashian West, who has described herself as a "notorious non-dancer," notably struggled with the pace of things and relied heavily on her partner to help them through the competition. Judges were consistently unimpressed before eliminating Kardashian West after three performances.
"You obviously don't have any performance experience. I'm not trying to be mean, you don't," judge Carrie Ann Inaba told her at one point (via TV Insider). However, she at least offered Kardashian West some praise and support for her courage.
After elimination, Kardashian West told Hollywood TV: "I did the best I could … Clearly, I'm not a dancer." Since then, she has largely avoided dancing in public, including on her family's show Keeping Up With the Kardashians.
But now, Kim Kardashian West is showing off her moves
Kardashian West took to Instagram on Nov. 7 to share a video from her 40th birthday celebration. For the Oct. 21 occasion, she and members of her inner circle flew to a private island, where they spent several days celebrating Kardashian West's life.
At one point, she and La La Anthony were out on the beach drinking and dancing. In a video of the moment, Anthony can be heard saying, "I've never seen you like this." Kardashian replies by saying, "I know. You've gotta live your life."
She starts letting loose to Daft Punk's "One More Time" as Anthony repeats her comment and begins to dance with the KKW Beauty founder. Captioning the video, Kardashian West wrote, "Wait, does drinking make you a better dancer?" See it here.
Fans are stunned by Kim Kardashian West's dance moves
Knowing how Kardashian West is when it comes to dancing, fans were shocked by the video. "long nails, dancing, this can't be kim," one person wrote in the comment section as another person said, "I've literally never seen you dance like this 😂🔥❤️"
"We need more of this Kim," said a third fan while a fourth mused, "Prince would be so proud."
It's definitely a surprising moment, but then again, Kardashian West has shared similar videos in recent weeks, including in October when she did a Tik Tok video with her eldest daughter North, 7. That clip also generated a positive response, with several fans cheering them on in the comment section.