Kim Kardashian West Critics Think She's Using Her Kids to Stay Relevant
Is Kim Kardashian West using her four kids to stay relevant and relatable? Read on to see why critics think the reality star is doing just that.
The world may be obsessed with Kim Kardashian West, but they are even more obsessed with her four kids. Together with her husband, Kanye West, the second eldest KarJenner has the most kids of any of her siblings. North West (six), Saint West (4), Chicago West (2) and Psalm West (11 months) certainly give the KKW Fragrance founder a run for her money at times. However, since being quarantined, Kardashian West has found it challenging to be around her kids 24/7.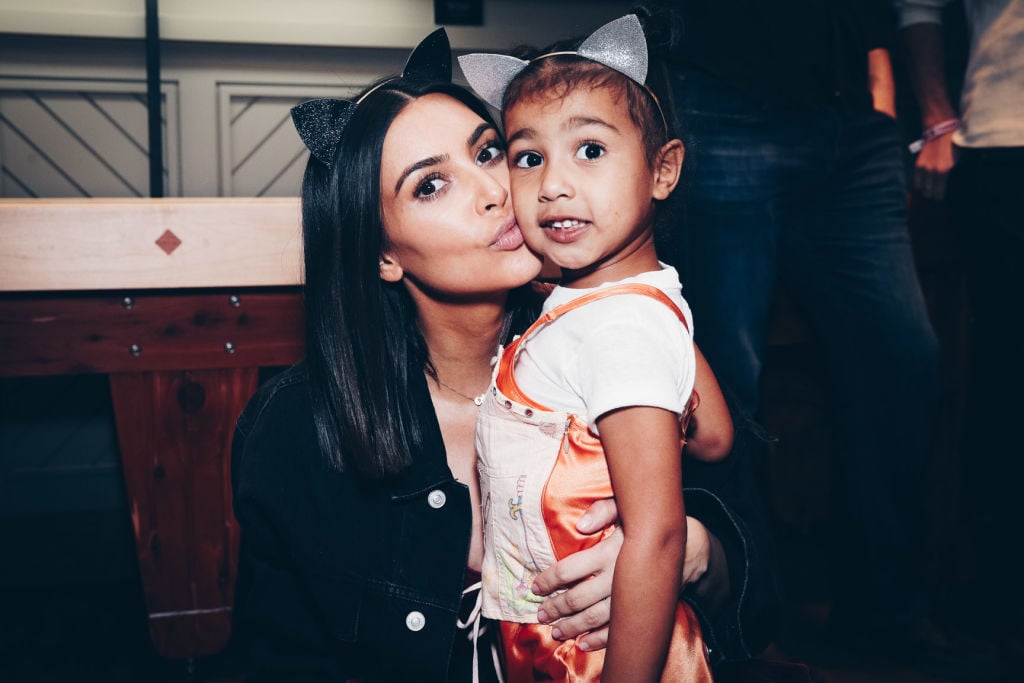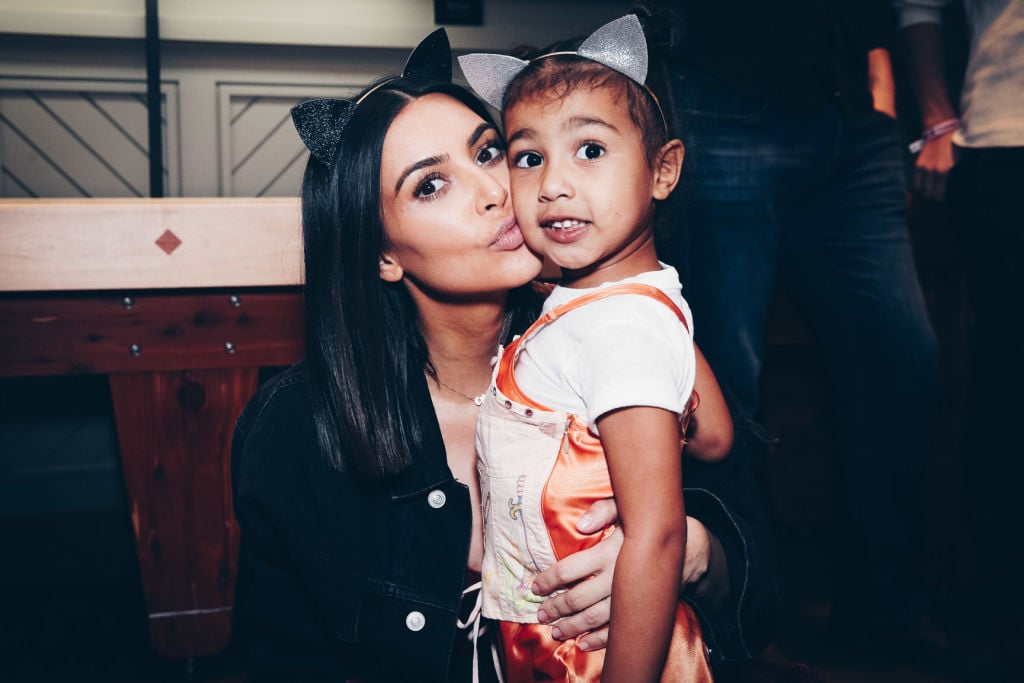 Because of the coronavirus (COVID-19) pandemic, Kardashian West, her kids, and the rest of California have been forced to stay inside their homes with the exception of essential trips. Despite living in a huge mansion, Kardashian Wst is struggling to keep her kids entertained. Furthermore, she's shared that they simply won't leave her be and feel compelled to be wherever she is.
Kim Kardashian West is stuck in her house with her kids
In a recent interview, Kardashian West shared that she was hiding out from her kids at her mother, Kris Jenner's, home. Furthermore, she recently posted a beauty tutorial featuring products from her beauty line, KKW Beauty. In the video, Kardashian West is interrupted by North who hilariously says she's being mean after Kardashian West reveals that she's resorted to hiding in the guest room since her kids won't leave her alone.
The makeup tutorial video featuring North was funny and relatable to lots of parents who are stuck at home with their kids. Even Kardashian West's toughest critics seemed to find the video humorous and stated that they'd never seen the 39-year-old be more relatable. Since then, Kardashian West has recorded another video (shared by the California Governor) that features North interrupting her mother multiple times.
Fans find the makeup mogul relatable
Again, North's constant interruptions were received well by fans. "I relate to this on a biblical level 😑 send help," one person wrote in the comments. "She is so relatable and I love this version of Kim,🔥👏💕😍" another person co-signed. "I hate her. Like HATE. But I loved this video, 👌🏻" one critic chimed in about the video. However, not everyone found the video enjoyable. In fact, some people suggested that Kardashian West was encouraging North to behave in this manner on purpose.
While much of the world tolerates the KarJenners, they've been under more scrutiny than usual thanks to coronavirus. Kardashian West, in particular, has received backlash for not donating more money, making tone-deaf statements, reigniting her feud with Taylor Swift, and encouraging her fans to buy products despite most people being in an economic crisis.
Kardashian West's videos of her being frustrated with her kids were some of the first good press she's gotten in a while, which is a break from criticism and people ignoring her altogether. Thus many critics believe she intentionally tried to replicate her first video to seem more relatable and stay relevant.
Critics accuse Kardashian West of using her kids to stay relevant
"The reality that you aren't aware of her planned provocation by her daughter for entertainment purposes rather than actual serious marketing, is beyond me. Are you all incoherent or just naive?" one person questioned on Instagram. "I knew straight away. However, I think the last vid she did was unplanned but it had such a positive reception she decided to orchestrate this one and it failed, 😭" another person agreed.
"She saw the attention the fist video got…so now we have to deal with this everyday lol. There's six nannies in that house I'm sure someone could keep her entertained," yet another person added. We have no idea if Kardashian West is truly using her kids to seem more relatable or stay relevant. But, if she is, it's certainly working on some level.