Kim Kardashian West Wants More Kids but Says 2 Things Are Stopping Her
Kim Kardashian West and Kanye West are not only successful influencers and entrepreneurs but also committed parents. They have a gaggle of children and would love to have more. But Kardashian West sometimes has her doubts about potentially expanding their family. In a recent interview, the Keeping Up with the Kardashians star revealed that she's on the fence about it because of these two things.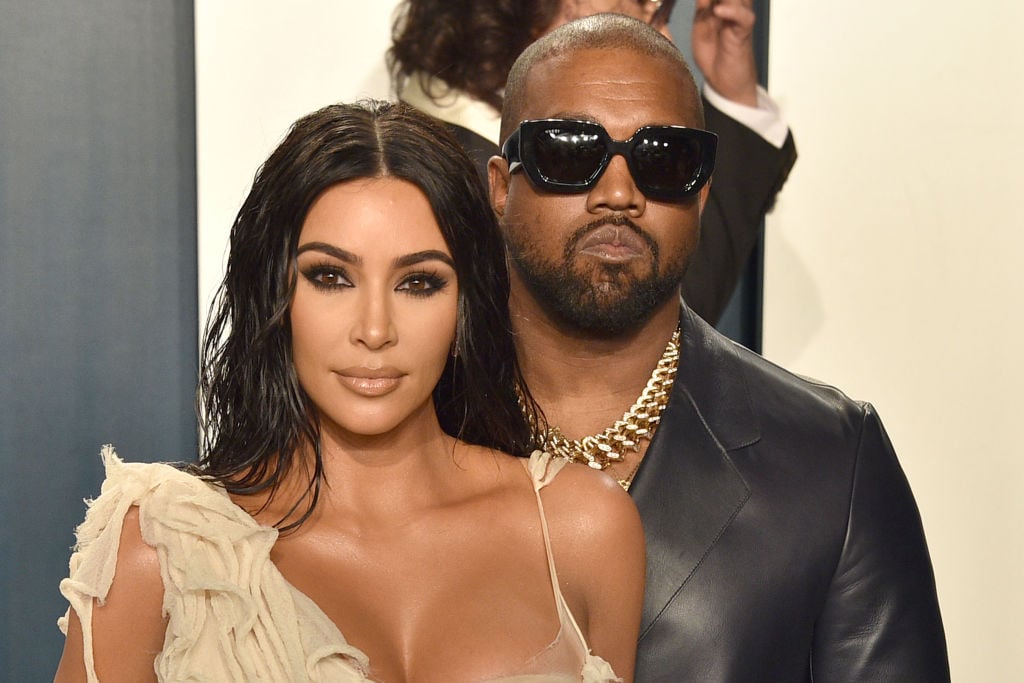 How many kids do Kim Kardashian and Kanye West have?
Kimye has four children: North, Saint, Chicago, and Psalm.
Kardashian West carried and gave birth to her oldest children, North and Saint, who were born in 2013 and 2015, respectively. But she had many health complications and was later advised by doctors not to have any more children on her own.
"Having more kids is definitely going to be a struggle," she explained in a 2017 episode of Keeping Up with the Kardashians (via People). "I've gone through so much with really bad deliveries that the doctors don't feel like it's safe for me to conceive again myself."
She and Kanye went on to find surrogates for their last two children, Chicago (2018) and Psalm (2019). While she's expressed gratitude for the surrogates, Kardashian West has also spoken out about the high costs related to the process and the emotional and physical toils of it.
How many kids does Kanye want?
Despite their troubles, Kanye has been adamant that he wants a lot more children. He actually said in an October 2019 appearance on Carpool Karaoke that he nearly wants to double the number of kids he and Kardashian West already share.
"[I want] seven kids," West declared in the episode. "The richest thing that you can have is as many children as possible."
Kardashian West had previously said on her show that her husband had been piling on the pressure to have more children. "Kanye wants to have more, though. He's been harassing me," she said in a chat with her friend Larsa Pippen (via People). "He wants like seven. He's like stuck on seven."
But she didn't seem too open to the idea, saying she could "never" have that many children. Kardashian West noted that the spike in school shootings made her anxious about bringing more kids into the world.
"I've been kind of hesitant about having more kids just because it literally keeps me up at night, thinking about how my kids will survive in a crazy world like this," she explained.
However, Kanye noted on Carpool Karaoke that his wife had taken his thoughts into consideration and had had a serious conversation with him about having more children.
How many kids does Kim Kardashian West want?
In a February appearance on Laura Wassner's All's Fair podcast, Kardashian West said she could see herself having two more children at most. But she said she can't right now, citing her budding law career and age.
"I just can't do more because I really want to go to school and I really want to do all of this stuff," said the KKW Beauty mogul, who is studying to become a lawyer and has plans on taking the bar exam by 2022 (via TMZ). She went on: "I could do two more, but I just don't think I should."
Kardashian West then noted that she would have to "go through IVF" and pointed to her age. She added: "I'm going to turn 40. I don't want to be an old mom. I think four is good."
Wassner agreed, pointing out that it's important to have enough time for all four children. Kardashian West echoed Wassner's comments, saying she definitely wants to be able to give her children the attention they need.
"I think everyone needs attention," she went on. "Just seeing how my mom [Kris Jenner] is 65, 64 and we still don't stop bugging her. Like, at 40, I call her on the daily, you know all day long."
The goal is to give Jenner and break and also have a fair amount of time to dedicate to her own life and her kids. So having more children is off the table at the moment.