Kim Kardashian West Went to Great Lengths to Confront Her Biggest Fear
You have to give Kim Kardashian West credit for confronting her biggest fear during the new episode of Keeping Up With the Kardashians — all for her daughter North West. When North requested a tarantula as a pet, Kim wasn't too thrilled, given her paralyzing anxiety about spiders. Could Kim conquer her fear?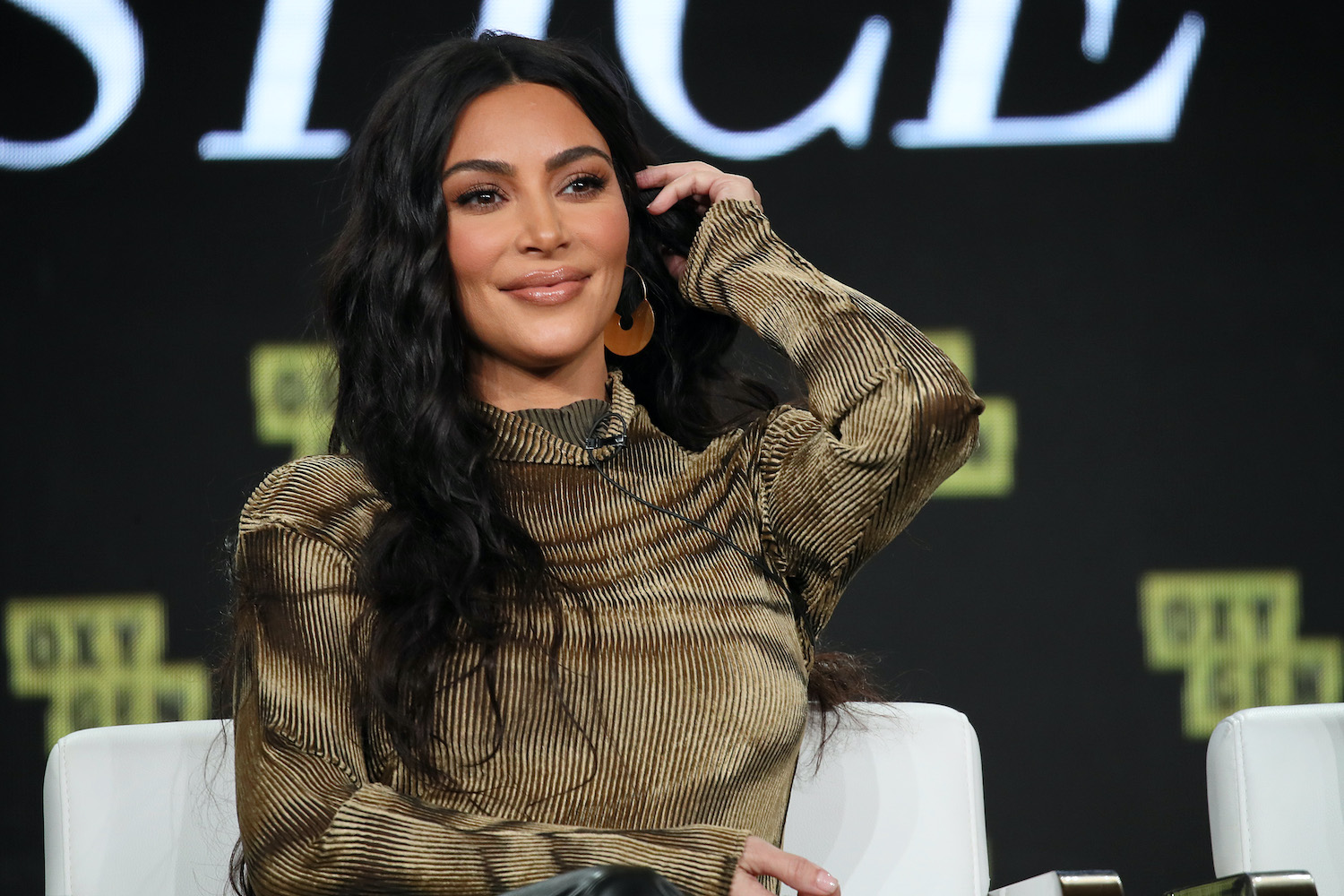 Kim Kardashian West is worried when North West wants a scary pet
In a teaser clip for the Oct. 1 episode of Keeping Up With the Kardashians, Kim revealed how North West had been asking for a pet tarantula. She humored her daughter by taking North to the pet store, but tried to pay off the store employee to give some false information about spiders.
"So, somehow North conned me into going to this pet store that was right near her school and she wants to see the tarantulas," Kim told Khloé Kardashian. "I go up to the lady first, I go, 'Listen, I'll pay you 100 bucks. Just say they're mean to kids, not good pets, they bite everyone, say whatever you gotta say. I'll pay you.'"
It didn't work though because, she explained, the employee said tarantulas "make great pets" and asked North if she was interested in holding one.
Kim even plotted a way to turn North off of the idea of the furry pet. "Maybe I'll just… I'll be sitting there and looking at my phone and I'll be like, 'Oh my god did you hear the news? All these kids died at a school from tarantula bites," she said.
"I'll just like scare the sh*t out of them," she added.
Kim initially doesn't want to allow the pet
In a KUWTK confessional, Kim explained how terrified she is about creepy spiders. "I have a pretty awful relationship with spiders. I absolutely hate them," she said.
As for North's pet request, given her worries, Kim shared, "That is absolutely never gonna happen. Like, never ever ever, as long as she's living under my roof, never going to happen."
"North has always had an obsession with spiders. We don't know why," Khloé explained. "It's just — it's so ironic 'cause Kimberly is so afraid of them. North touches spiders, North catches spiders, and I think she just wants to share her love of spiders with her mom."
"So I want to be supportive of North and plan something to help Kim conquer her fear of spiders," she added.
Can Kim overcome her fear?
In new KUWTK clips posted on Instagram, Khloé is seen picking up a tarantula from a pet shop and putting it in the passenger seat of Kim's car. Even though it's in a cage, Kim is distressed about being so close to the spider.
In another scene, someone brings a tarantula to the house and Kim attempts to confront her fear head-on, but gets freaked out, running away and saying, "I thought it was going to jump at me!"
She tells her daughter, "I can't handle that one. I want to overcome this fear for you… but I can't."
Fans will have to see how this spider phobia plays out and if a tarantula becomes the newest member of the Kardashian West family.
Watch Keeping Up With the Kardashians Thursdays at 8 p.m. on E!