Kim Kardashian West Says This Is Why She's So Successful
Kim Kardashian West is certainly keen on proving that she's a successful jill-of-all-trades. The mogul started her career as a celebrity stylist, but today she's a bigger celebrity and influencer than anyone who she ever worked for. These days, the Keeping Up with the Kardashians star juggles a plethora of different careers.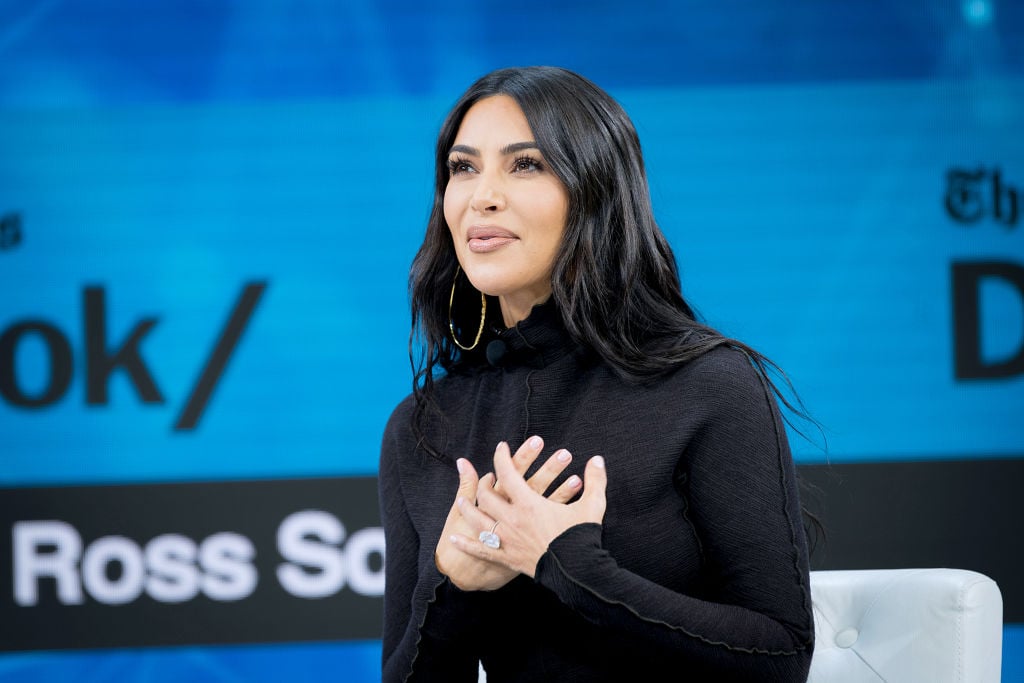 The mom of four is a reality TV star, the CEO and founder of several highly-successful business ventures, an aspiring lawyer, an influencer, and is taking a strong interest in criminal justice. As a multi-millionaire with an enormous following, it's clear that the entrepreneur is highly successful, but just what is the secret to her success?
Kim Kardashian West's mom and dad raised their kids to be entrepreneurs
Kardashian West is perfectly aware that her fame has been instrumental in helping her accrue more and more success. However, she mostly credits her hard work and entrepreneurial spirit as key elements in helping her reach her highest potential. In fact, in a recent interview with The Cut, the KKW Fragrance founder got candid about the fact that she'd pick good fortune over fame any day.
"If you asked me to pick fame or fortune, I would not pick fame. It's always been about working hard and making money. I never didn't work hard. I had a job all through high school, always worked and was always proud to work, whether in a clothing store or for my dad. I never wanted an easy ride or a free ticket," the 39-year old shared.
The key to Kardashian West's success
Working hard certainly helped Kardashian West catapult herself further into new heights. But, it certainly isn't the only factor that contributed to her incredible success. In Kardashian West's own words, what really helped her attain such success was utilizing the perfect blend of old school media and new school media to promote herself as well as her products.
Recently, the Keeping Up with the Kardashians star opened up about how important it was for her to have mastered both traditional media like television and new-age social media like Instagram. "I have always felt that with my show starting off on regular television and then transcending into the social media world, it was the perfect magic of old-school media with new-school media all happening at the same time. I do think that there will be something else that will be big and just as amazing, but it won't be the same," the 39-year-old shared.
How KKW uses media to further her perfume and makeup brands
Even Kardashian West's younger siblings (who are wildly succcessful in their own right) don't have the same mastery of both types of media as Kardashian does. In fact, the SKIMS owner admitted that her youngest sibling, Kylie Jenner, billionaire extraordinaire, doesn't even know one of the most famous late-night hosts of her sister's time.
"When I launch a product, I'll still go do television. I used to do Jay Leno and David Letterman, and I was talking to Kendall and Kylie about this, and Kylie said, 'Who's Jay Leno?' I literally died! I mean, Kendall knows Jay Leno, probably for his cars and stuff, because she loves old cars, but she mostly knows Fallon and a different generation of hosts," Kardashian West shared.
The perfect balance of television and Instagram
The KKW Beauty owner was certainly one of the first people to successfully master both old and new media. It's no wonder that she has achieved all she has in the past few decades. By respecting both forms of media, Kardashian West was able to extend her reach given the sheer volume of people who were exposed to her. Only time will tell what she will get up to next.