Kim Kardashian West's Butt Might Not Actually Be Real
Kim Kardashian's butt might not be as real as she wants us to think.
It's something none of us ever wanted to believe, but we all constantly wondered: How can Kim Kardashian West's butt be real? For years, the model-turned-beauty-mogul has denied ever having any work done on her butt; she even went so far as to prove it with an x-ray. But some people have still always had their doubts. Here's why Kardashian West might have been lying the whole time — and how she got away with it.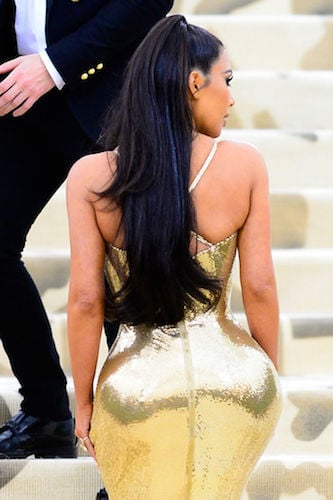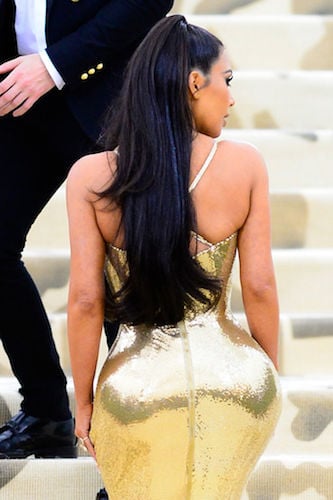 Kardashian has always denied having plastic surgery
Since the Kardashian family first rose to fame with their reality show back in 2007, fans have been questioning whether Kardashian West's booty is real. She was always denying the idea that she received implants, though people couldn't help but wonder. After all, anyone who has seen her figure has had the same thought: How can that be natural? However, for as long as anyone can remember, Kardashian has had that same figure, so it has always seemed feasible that the curvy gods might have just blessed her.
She once took an x-ray to prove she's never had butt implants
Years ago, when the rumors were at their height, Kardashian decided she wanted to do something to stop all the whispers about her butt. She decided to get an x-ray of her rear end to prove to haters that everything in her body was completely natural. On an episode of Keeping Up With the Kardashians, Kardashian West goes to her doctor to prove once and for all that her butt is real. She says her sisters dared her to do it, and they then compared the x-ray to Kourtney Kardashian's breast x-ray so they could see the difference implants make. Of course, Kardashian West passed the implant test with flying colors: Nothing appeared on the x-rays.
Some doctors have disputed Kardashian West's x-rays
Though Kardashian West successfully proved that implants don't show up on her x-ray, some say that's all she did. A source close to Kardashian West has since claimed that the mogul had liposuction on her legs, and the fat was then moved to her butt. With that, nothing would show up on an x-ray, since it's still Kardashian's natural fat. Dr. Michelle Copeland, a plastic surgeon, once told Cosmopolitan that many forms of enhancement aren't visible via x-rays, and that just because Kardashian West's butt shows no sign of enhancement doesn't mean there wasn't any. "An implant has to be radio opaque to show up on an x-ray, so it's possible she has a type of implant that would not be detected," Copeland said.
There is no real way to prove whether she's had work done
Though we're all dying to know the truth, there is no real way to prove that Kardashian has or has not had work done. Unless she outright admits that she has, we have to take her word for it. And though it might be hard to imagine that her body is natural, anything is possible, right? It looks like she spends plenty of time eating healthy and exercising, so she might have just built those butt muscles all on her own.