Kim Kardashian West's First Car Was a Special Gift From Her Father
Kim Kardashian, just like the rest of us, gets a little sentimental sometimes when thinking about passed away family members. In reminiscing about her late father, Kardashian often shares moments from her childhood on social media, expressing her continued love and memory of her dad. She even shared a video clip of her dad, surprising her with a birthday car, when she was just turning 16 years old.
It would be the first car in Kim Kardashian's lifetime and proved to inspire her ongoing appreciation for sweet rides.
The video from her younger years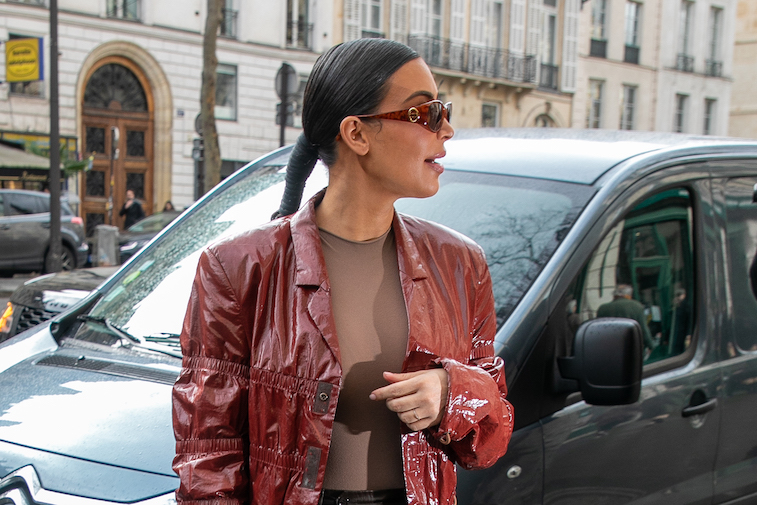 It was a joyous moment and occasion captured on video. Robert Kardashian had convinced his then 16-year-old daughter, Kim, that there wouldn't be a need for her to have a car. There were plenty of luxury models already in the garage, and a young girl like her wouldn't have a need to own her very own vehicle just yet.
To her surprise, when she walked outside after a birthday lunch, there was a new, white BMW waiting for her. The entire reaction caught on video, made a lasting impression on Kim Kardashian. She not only regarded the gift as a special moment with her father. It also inspired her appreciation for beautiful vehicles.
When you're Kim Kardashian and Kanye West, you own all the cars
Kim Kardashian may have started on her car-owning journey with a BMW, but her tastes only got richer. Don't get us wrong; there's nothing cheap or ordinary about her sweet-16 gift. But she has certainly upped her game as an adult, and only the best will do.
A few of the upscale rides in the Kardashian-West garage these days include a fleet of various Mercedes, a few Lexus models, and of course, Kanye's Bugatti. The celebrity couple has been seen in a Lamborghini Gallardo, and even own a pair of Dartz Motorz high-performance Prombron Red Diamond SUVs.
These are a little more obscure than mainstream manufacturers. They are reported to cost $1.5 million each and come gold plated with bulletproof windows.
There are a few that are Kim Kardashian's favorites
Kim Kardashian has a special place in her heart for Maserati and unquestionably adored her GranTurismo convertible, with its 4.7L engine and 444 horses.
It's unclear if she still owns this model, or if she's traded up for another Maserati flavored coupe or convertible. She also owns a couple of Rolls-Royce luxury cars – both the Phantom and the Ghost.
It's understood that in living your best luxury life, you can't have one without the other. And customizing your ride after you buy it is also an unwritten rule. Her Rolls-Royce Ghost was personalized just for her by Platinum MotorSport.
She also drives her Range Rover HSE an awful lot, suggesting it, too, is one of her favorites. Kardashian has hit the town in her Porsche Panamera, often wearing her Porsche sunglasses. Kanye West bought her a car to match her wig at the time – a lime green Mercedes G-Wagen.
Between the two of them, sources suggest their combined collection of vehicles could be worth well over $7 million. This proves Kardashian married someone who is just as much of an enthusiast as she is.
Cars are a big part of Kim Kardashian's life. It may have started with a very special birthday gift from her father. But it's certainly carried on with her later in life. She posts pictures of toy cars with her little ones, suggesting that she plans to share her enthusiasm for nice cars with them as they grow up too.
Her love of cars has expanded from one white, BMW to include countless models, worth millions.