Kim Kardashian West's Infamous Island Birthday Photos Have Fans Wondering (Again) if She Has Six Toes
Kim Kardashian West recently celebrated her 40th birthday on a private island along with a group of her closest friends so they "could pretend things were normal just for a brief moment in time." The entrepreneur and reality star has received a lot of flak from every corner of the internet for not "reading the room."
In addition to the criticism, the old conspiracy theory that Kardashian West has six toes has also resurfaced thanks to one of the photos she shared of her island getaway.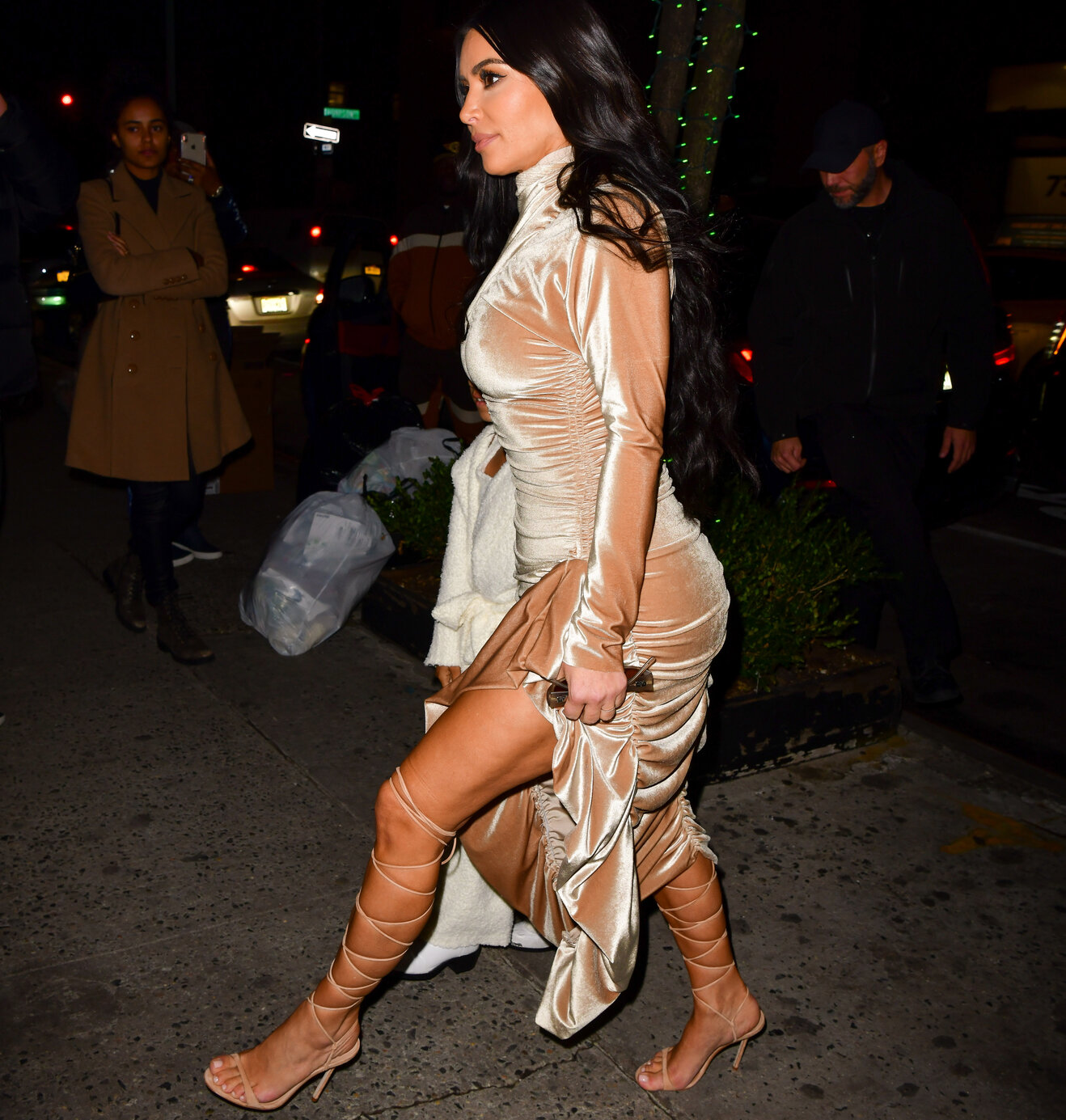 Kim Kardashian Wests's 40th birthday on a private island
On Oct. 27, Kardashian West shared a series of photos and tweets about her 40th birthday party.
"40 and feeling so humbled and blessed," she began the thread. "There is not a single day that I take for granted, especially during these times when we are all reminded of the things that truly matter. For my birthday this year, I couldn't think of a better way to spend it than with some of the people who have helped shaped me into the woman I am today."
Kardashian West continued: "Before COVID, I don't think any of us truly appreciated what a simple luxury it was to be able to travel and be together with family and friends in a safe environment. After 2 weeks of multiple health screens and asking everyone to quarantine, I surprised my closest inner circle with a trip to a private island where we could pretend things were normal just for a brief moment in time."
The backlash Kim Kardashian West received after posting about her 40th birthday party
Countless Twitter and Instagram users flocked to the posts to tell the reality star she was being tone-deaf given the current state of the world. Several people shared the COVID-19-related struggles they'd been experiencing, like losing their jobs or family members to the illness.
People also posted their own versions of Kardashian-West's photos to make fun of the reality star. Twitter users posed with their pets or posted scenes from movies, shows, and video games that showed them "with their closest friends" on a private island.
The Kim Kardashian West six toe theory lives on
The picture in question shows Kardashian West in an orange dress and black sandals walking with her friend La La. "Now that I have your attention…this a reminder to VOTE," she captioned the group of photos.
Several fans were quick to point out Kardashian West's left foot, which looks like it has six toes. This isn't the first time fans have thought it appears that the entrepreneur has an extra toe. She even addressed the speculation in a video on Instagram in Sept.
"Everyone thinks that I have six toes, and it's really wild," she said. "But it's this, part of my foot, that when I wear a shoe just like this it like smashes down right here and in a picture, I don't know why, it looks like a sixth toe."
In the video, Kardashian West shows her left foot and it very clearly only has five toes. So that's that. The fans commenting on the reality star's birthday party photos must have missed the video.