Kim Kardashian West's Most Loved Hairstyle by Fans Is One She "Hates"
Kim Kardashian West often experiments with different hairstyles. Whether it's wearing wigs or trying out new extensions, the SKIMS founder isn't afraid to make bold statements with her hairdos.
Though she's donned many hair transformations over the years, there's one hairstyle Kardashian "hates," which just so happens to be a fan favorite.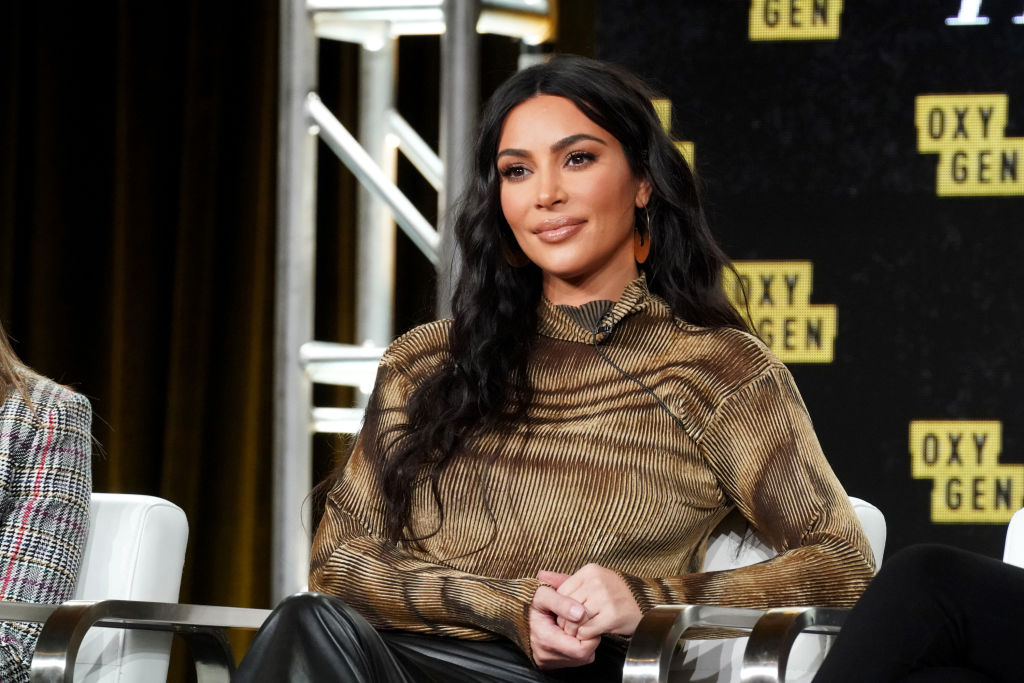 People think Kardashian looks gorgeous with her long bob hairstyle
Kardashian West has donned many different hairstyles throughout her career. But one that fans have been buzzing about as of late is the chic long bob — also known as a lob— she rocked during this year's Paris Fashion Week.
As many might already know, Kardashian West made the streets into her own personal runway during her most recent trip to the City of Lights.
The reality star rocked not one, but TWO risqué latex ensembles and glam make-up.
Though the SKIMS founder turned heads while wearing a caramel-colored skintight number paired with a stunning ponytail parted to the side, many were left speechless when she sashayed the streets in a pink-ish nude latex ensemble and a sophisticated lob.
The hairstyle was loved by so many that people couldn't help but gush about this stylish look when the KKW mogul showed off the hair transformation in a never-before-seen photo of herself, Kanye West, and their daughter North eating dinner at a restaurant in the French capital.
After sharing the snapshot on Instagram, fans were quick to comment on how great the Keeping Up With the Kardashians star looked with the collarbone-length chop.
While one fan wrote, "The bob is an entire mood," others penned, "I love Kim's hair like this," and "I love your hair."
Kardashian's hairstylist revealed that she's not a fan of the hairdo
Though many people think she looks beautiful with sleek hair parted down the middle, it turns out that Kardashian does not agree.
That's right! The mom of four isn't a huge fan of the chic lob, and her go-to hairstylist, Chris Appleton, previously revealed that it is the one hairdo she totally despises.
On March 1, Appleton took to Instagram to reveal that though Kardashian "hates" the lob hairstyle, she still wore it, all in the name of fashion.
"So we always try this length and Kim hates it," the celebrity hairstylist captioned a photo of Kardashian. "What do you guys think?"
He later changed the caption to read, "So we always try this length – what do you guys think?"
Kardashian often changes her hairstyles
Although she hates the long bob, Kardashian has been spotted rocking different variations of the sophisticated cut recently.
Back in Septemeber, the reality star appeared on The Today Show wearing a sleek cut that fell right above her shoulders.
Though she looked absolutely beautiful with the stylish hairdo, Kardashian revealed during her interview with Hoda Kotb that her stylist, Appleton, had chopped some hair off before her appearance.
Later that same day, the mom of four arrived at the S by Serena Williams Runway Show in New York City with another inch of her previously shoulder-grazing bob missing.
Though she isn't one to keep the same hairstyle for very long, it appears that Kardashian always finds herself going back to the sophisticated chin-lengthed bob.
While we have yet to see her rock anything shorter than that, we honestly think that Kardashian wouldn't be opposed to letting her hairstylist get a little scissor-happy the next time she decides to bring back the bob.