Kim Kardashian West's Pet Bearded Dragon Has the Most on-Brand Accessory
Being a member of Kim Kardashian West's family has its perks!
In a recent Twitter post, the KKW Beauty mogul revealed the on-brand accessory she gifted her daughter North's new pet, which just so happens to be something everyone in the Kardashian family is a proud owner of.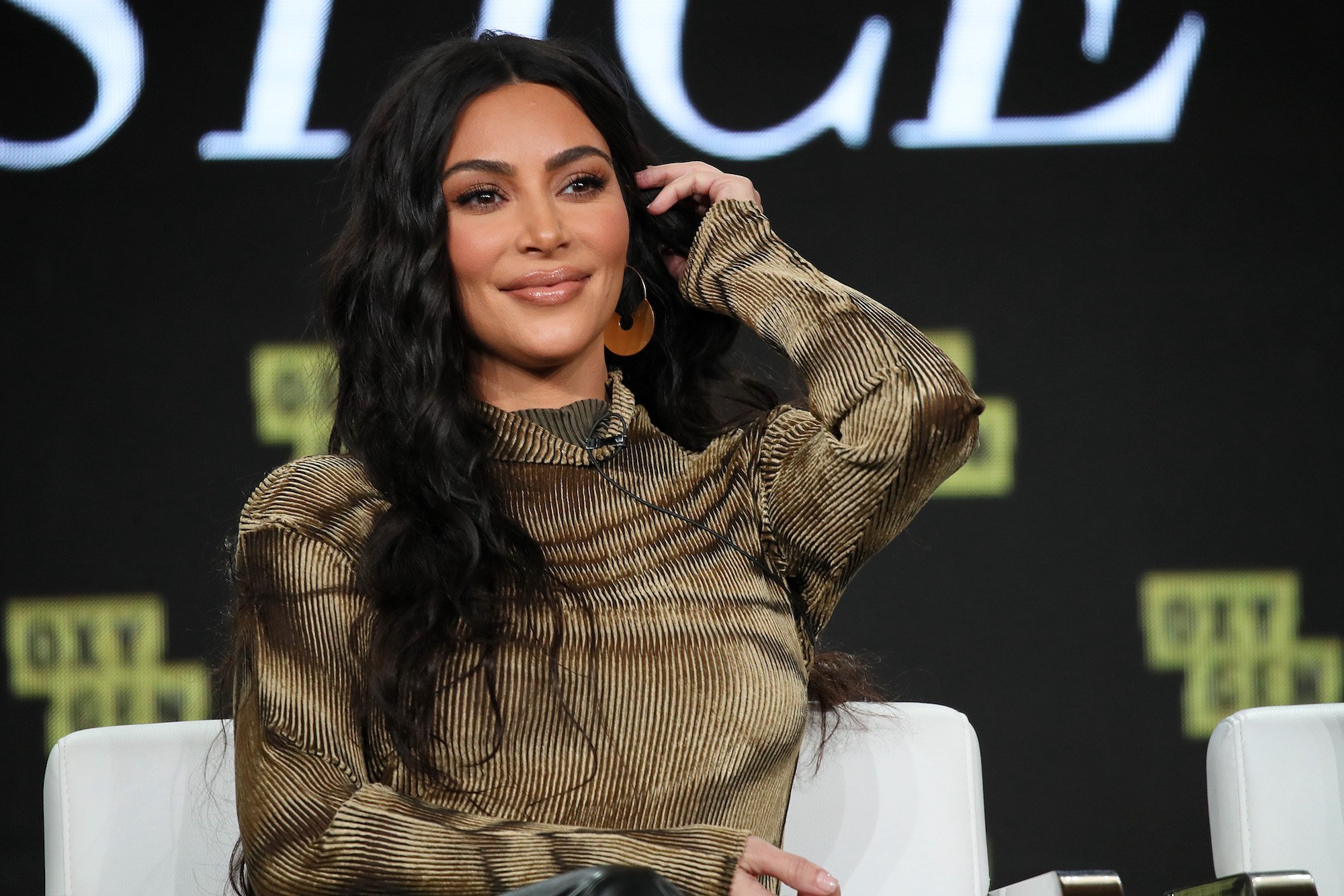 Kim Kardashian West's pet breaded dragon has its own SKIMS cozy set
Even the Kardashian family pets are dressed to the nines!
On Mar.3, Kardashian West took to Twitter to share photos of the newest addition to her family— a breaded dragon named Speed.
"I really wasn't planning on liking Speed the way I do but she grew on me," the mom of four captioned the post. "Speed was really my BFF Allison [Statter] 's and we babysat for a week and she never left and it's been months!"
In the photos, the Keeping Up With the Kardashians star's daughter North is holding Speed, who just happened to be dressed in her very own SKIMS cozy set.
"Speed got a makeover with custom Skims Cozy and even the Lil Uzi jewel (Speed actually got the jewel a few months back; North always knows what's up!)," Kardashian West continued. "North and her bearded dragon go everywhere together it's kinda cute!"
Kim Kardashian West is ensuring her kids aren't affected by her impending divorce from Kanye West
Though she isn't a huge fan of exotic animals, Kardashian West has been making strides to ensure her four children — North, 7, Saint, 5, Chicago, 3, and Psalm, 1 — are happy amid her divorce filing from husband Kanye West.
Although they are still working out the specifics of their divorce, insiders reveal that Kardashian West is asking for joint custody in hopes to keep things relatively normal for their kids.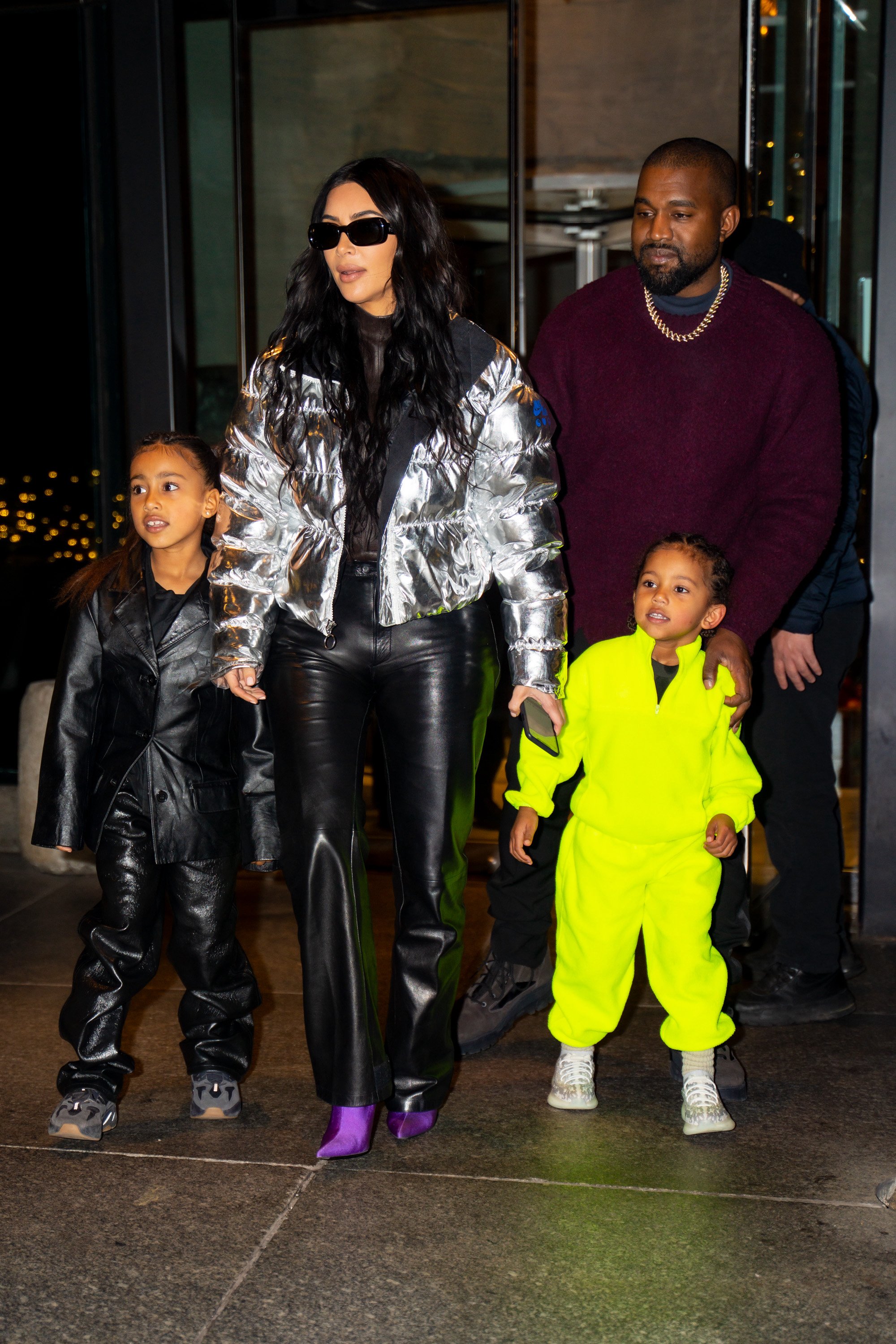 "Kim thinks it's important that the kids have a relationship with their dad and that he is a big part of their lives," a source explained to E! News. "For now, the kids have primarily been with Kim and living at the house. Any time Kanye wants to see them, he can. She is not stopping him."
The source added, "Things are as normal as they can be for the kids. Both parents are spending time with the kids and doing their best to make sure they're not being affected by this change."
After experiencing a rough 2020, Kardashian West officially filed for divorce from her husband of six years on Feb. 19.
Although she and West tried to salvage their marriage by taking family trips together and seeing marriage counselors, the reality star ultimately concluded that their marriage had reached a point of no return.
"Kim was just tired of waiting. She tried to give it a chance," a source previously told the outlet. "She gave it plenty of time but it's just time to move on. There were no affairs. No one did anything bad. They grew apart."
Kim Kardashian West and Kanye West are committed to co-parenting their kids
Though Kardashian West and West feel differently toward their impending divorce — the rapper is reportedly struggling with the separation — both are on the same page when it comes to co-parenting their kids.
"Kim filing for divorce from Kanye is just a formal part of the process," an insider tells Entertainment Tonight. "The couple has been done for a while and have been amicable for a while. At the end of the day, Kanye and Kim love each other immensely but knew it was time to call it quits. Their children are their number one priority and no matter what will maintain a positive relationship for them."