Kim Kardashian West's Shapewear Line is Here to Fight Coronavirus
Kardashian announced an effort to help people during the COVID-19 crisis. While some people are applauding her charitable effort, others are not.
Kim Kardashian and the rest of her well-known family are sometimes referred to as being "famous for being famous." But sometimes it seems like they're even more famous for being wrong. Whether they're trying to do good or just doing what they want to do, there's always plenty of criticism leveled at them. 
Recently Kardashian announced an effort to help people during the COVID-19 crisis. While some people are applauding her charitable effort, others are accusing her of selfish motives. 
Reaching out to benefit families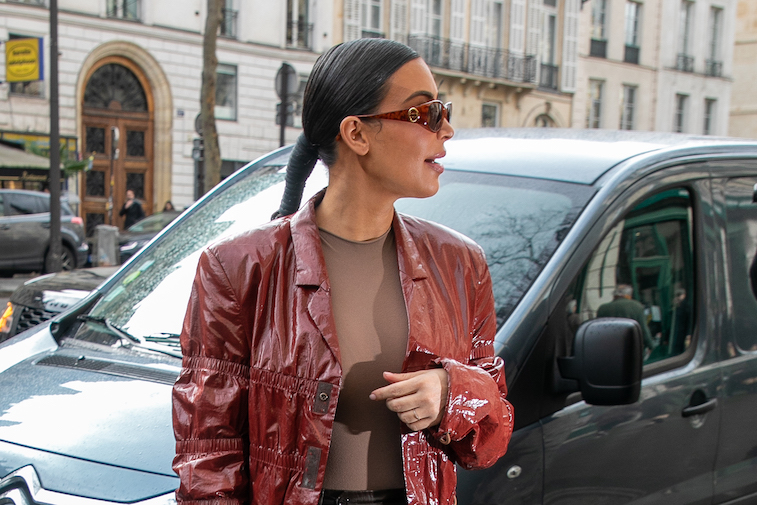 Kardashian took to Instagram to announce that some of the profits from the sales of her shapewear brand, Skims, would be donated to a charity called Baby2Baby. She spoke about how important it is for her as a mother to support families in need.
Baby2Baby is doing that by providing impoverished families the supplies they need during this crisis, including diapers, hygiene products, and school supplies.
The announcement explained that her Cotton collection was being restocked that day, and 20% of the profits from the sale of the collection would benefit Baby2Baby's COVID-19 Emergency Response Program. Kardashian urged followers to shop the collection, and she offered free domestic shipping on orders over $75.
It isn't the only effort she's made 
Kardashian has been using her social media clout to fight the spread of the virus. She's urged people to stay home, and she brought a doctor into her home so she could share a video of him teaching the proper way to wash hands. Even though she's admitted that she misses her sisters, she reminds everyone how important it is to maintain social isolation. 
It's impossible to know if Kardashian is doing anything else to help out during this difficult time. She has a history of stepping up to donate to other causes, and it's possible that not all of her charitable efforts are made public. 
She's not the only Kar/Jenner trying to help, either. Kylie Jenner gave $1 million to help health care workers get the masks and protective gear they need right now, prompting effusive thanks from her doctor, who called her a "beautiful Living Angel."
Somewhat less helpful, maybe, was Kourtney's form of concern. She tweeted a Bible verse suggesting that the virus is God's judgment and that everyone should pray and repent. 
Not all people are impressed
The reaction Kardashian got from her announcement was mixed. People agreed that Baby2Baby's work is definitely worthwhile, and they applauded Kardashian for partnering with such a worthy cause. Many fans thanked her for helping others. 
On the other hand, a number of people felt that Kardashian was trying to boost sales with a public health crisis. Comments pointed out that 20% of the profits seemed like a small amount to donate, especially for someone who is already very wealthy.
Another point critics made is that there are plenty of other celebrities who had simply donated large sums of money, including Rihanna and Taylor Swift (that one had to sting).
Critics also pointed out that restocking the Cotton collection during this time was a strange use of resources, and that people who were experiencing a financial or health crisis didn't need shapewear and couldn't afford her line anyway. 
Kardashian's plan to help people who are impacted by COVID-19 could be seen as saintly or self-serving. It certainly isn't the first time a Kardashian has found herself in the center of a backlash. Whether the public is impressed or not, the family seems to just continue growing their empire. It seems unlikely that this controversy will be any different.