Kim Kardashian West's Voice Has Changed So Much Since 2007
Kim Kardashian West has come a long way since she first entered the public eye in 2007. Once known for being the star of a raunchy leaked sex tape, she is now a powerhouse with multimillion-dollar businesses in cosmetics, fragrances, and shapewear.
The changes extend far beyond her status, too. Fans have particularly noticed a major difference in how the reality star sounds when she speaks now. Ahead, we're taking a look at some videos that capture this and what Kardashian West has said about her voice change.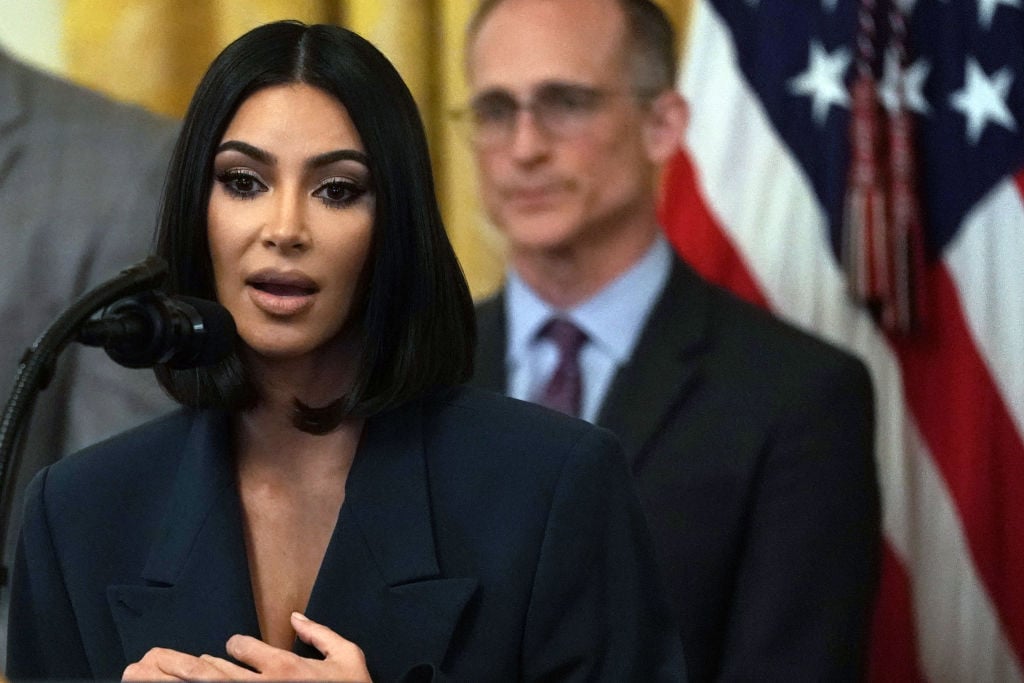 Kim Kardashian West's earlier years
Eight months after the tape emerged, Kardashian West and her family made their debut on the hit E! show Keeping Up with the Kardashians. Although the tape generated lots of buzz, Kardashian West was still pretty unknown on national and global scales.
She was a D-lister trying to make a name for herself as an up-and-coming socialite. Early episodes show her speaking with a soft and sweet voice that involved elongating words.
E! captured that in one of Kardashian West's first on-screen appearances in 2007. When asked to explain the concept behind the show, she spoke in a light and breezy tone that stands in stark contrast to her voice today.
"Well, I think that there are so many of us so all of our personalities are so different, and I think that people probably wouldn't think such a big family would work because there's too many characters to follow," she explained. "But I think that we're all so different but yet so alike and we're just really family-oriented … I just think our chemistry together is just so amazing that people will want to be a part of this family."
Kim Kardashian West's voice now
Kardashian West still elongates certain syllables but overall, her voice seems a bit deeper and relaxed than it used to be.
This could be attributed to her simply maturing over the years, or maybe it also has to do with how much she's grown in confidence? The reality star has mentioned in the past — like a 2015 interview with Matt Lauer — that she wasn't super confident growing up and struggled with certain insecurities. But now, she's learned to embrace herself and accept herself for who she is.
This video below is a good example of how much her voice has changed since 2007.
Kim Kardashian once addressed her voice change
After watching the Keeping Up With The Kardashians 10 Year Anniversary Special in September 2017, fans started commenting on how much the reality star's voice had changed.
"Kim's '07 voice is SO funny!!!" tweeted one fan. "Like what was that?"
Kardashian West seemed to agree, writing, "I'm so confused how our voices have changed. I miss my 2007 voice lol."
The following year, she addressed her voice change again after Ellen DeGeneres tweeted a clip of Kardashian West's first appearance on DeGeneres' talk show. She wrote: "I'm really baffled how my voice has changed so much!"
But either way, she seems to dig it and so do her fans.
Read more: Fans Are Stunned by Kim Kardashian West's Dramatic New Hair Color