Kim Kardashian's Biggest Business Failure Led to Her Biggest Success
Kim Kardashian's biggest financial success was initially her biggest business failure. Find out which project started off on shaky footing.
No one likes to admit that they're wrong. It's hard to apologize or own up to a mistake, no matter who you are.
It's even harder when the mistake is super public. No matter how hard, mistakes need to be handled carefully. If not, they can have serious consequences, especially in the days of social media and the internet. 
Kim Kardashian has made her fair share of mistakes. Because of who she is, they all end up being very public. It's an occupational hazard.
Kardashian lives her life in the public eye. Of course, any time she's wrong, everyone knows. She may not have always handled criticism well. However, there is one time when she did listen to critics, and it may end up being the smartest thing she's ever done. 
She faced backlash over the name "Kimono"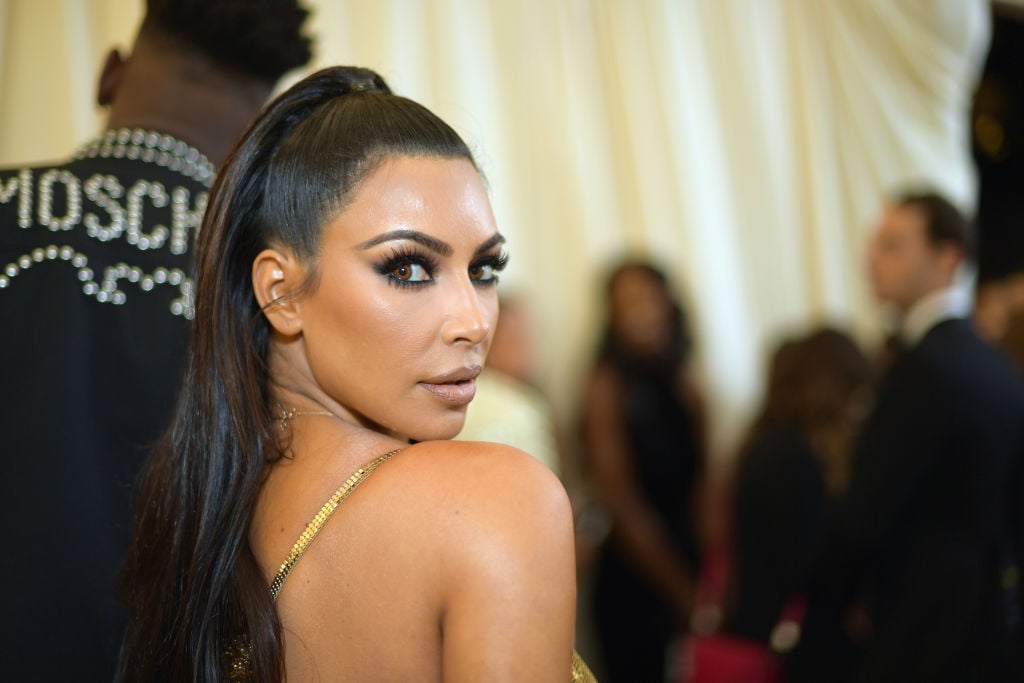 Earlier this year, Kardashian announced she was starting a new shapewear company. The name? Kimono.
While the product seemed great, the name drew a ton of backlash. The hashtag #KimOhNo started trending almost immediately after she made her announcement. More importantly, Japanese people and Japanese Americans were offended by the name. 
A Japanese American in California was responsible for the hashtag. She called Kardashian out for cultural appropriation and insensitivity. It wasn't just Americans of Japanese heritage who were opposed to the name: The mayor of Kyoto himself wrote to Kim asking her to reconsider calling her company Kimono. 
Kim Kardashian took the Kimono backlash seriously 
Even though she never actually apologized, Kardashian took the criticism seriously. She decided to take a step back, and change the name.
She announced the move on Twitter. Her message read: "My brands and products are built with inclusivity and diversity at their core and after careful thought and consideration, I will be launching my Solutionwear brand under a new name. I will be in touch soon."
Kardashian did build her product with inclusivity in mind. Her product is meant to be skin-tone. Unlike other 'skin-toned' products that assume everyone has the same skin color, Kardashian's product comes in tones for all skin colors.
Her products are available in nine tones, so everyone can find the right match for their skin. Considering how inclusive Kardashian tried to be with her new line of shapewear, it was definitely a good business move to rebrand after accusations of cultural appropriation. It's definitely paid off for Kardashian.
Changing her shapewear name was a good decision for Kim Kardashian
Kardashian took a step back from the shapewear company. After the controversy over the old name completely disappeared, she relaunched under the name SKIMS. Now, it's looking like SKIMS is going to be Kardashian's most successful business venture yet.
In the first minutes after launch, SKIMS sold around $2 million worth of product. Kardashian's genius ad campaign probably helped.
Even though Kardashian is a beautiful celebrity, she made it clear that her products were for normal women, too. Her supermodel sister, Kendall Jenner, participated in the campaign and modeled the shapewear. But so did Alice Marie Johnson.
Johnson and Kardashian met when the reality star worked hard to free Johnson from prison. After succeeding in getting Johnson released, Kardashian has turned more of her efforts to prison reform. She's even going to law school. Including Johnson in the ad campaign was cute in a personal level, and from a marketing perspective, it was very smart. 
Johnson is a normal person with a normal person's figure. She's a grandmother. While seeing the shapewear on Jenner was nice, seeing it on Johnson lets buyers know that anyone can wear the product.
Kardashian obviously put a lot of thought into SKIMS. She may become a billionaire thanks to her new company.