Kim Kardashian's Casual Instagram Photo Has Fans Saying 'More of This!'
It's no secret that Kim Kardashian West and the rest of the Kar-Jenners are social media mavens. Sites like Instagram are an important part of their business model, and they do everything they can to use them effectively.
But for some fans, the sponsored posts get a little old. A recent picture posted by Kim Kardashian reminded people of how different her feed used to be. 
Instagram is a Kar-Jenner gold mine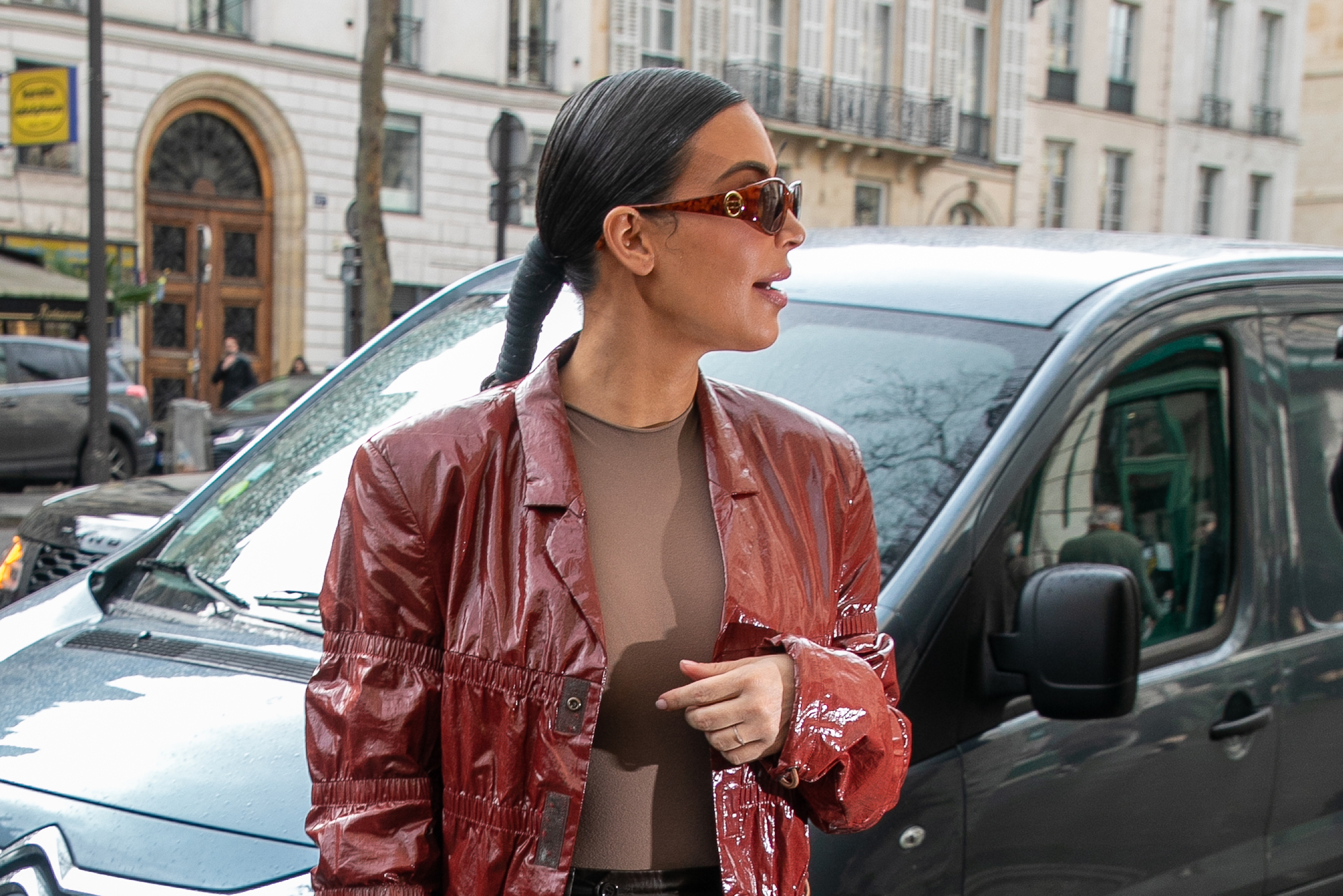 With their television show, makeup companies, wellness brands, and clothing lines, the Kar-Jenners are no strangers to the business world. But don't overlook the income they earn on Instagram. Last year both Kim and Kylie made the list of the top 10 Instagram earners, according to Market Watch.
Coming in 4th on the list, Kim brings in roughly $910,000 for every sponsored post. Kylie took the top spot, earning $1,266,000 for each Instagram ad. To put that number in perspective, it's more than most people will earn in a lifetime.
On top of their sponsored posts, the Kar-Jenners use their social media clout to promote their own businesses, making Instagram a very lucrative site for them.
Recently, however, Kim posted a picture that wasn't a moneymaker — and it was adorable.
A casual moment with family
RELATED: Kim Kardashian West Fans React to Her and Kanye West Showing PDA in Wyoming
Related post url: 
The post was a picture of her with her nephew Mason. He's her oldest nephew and seems to have a special place in her heart. The Kar-Jenner family has spent time together while in lockdown, and this seemed to be one of those times. Apparently Kim was helping out her sister Kourtney with a little babysitting, and she used the opportunity to poke a little fun.
The two sisters famously disagreed about nutrition last year, when planning a joint birthday party for North and Penelope. Kourtney is much more restrictive when it comes to what her kids eat, and Kim thought she was taking all the fun out of the party with her rules.
So maybe Kim was trying to get under her sister's skin with her post, a sassy picture of her enjoying an ice cream sandwich next to Mason, who held a nearly empty bowl of popcorn. "When I babysit…" the caption read.
It was cute, it was funny, and fans adored it.
Fans miss this kind of post
On Reddit, fans chatted about how sweet the photo is, and how much they would rather see these "real" moments than so much promotional content.
"I love this type of content," one person gushed, "when they (in this case Kim) show a more humorous/personal side of themselves and not the endless marketing – wish we'd see more of that!"
"Me too! It's nice to see fun Auntie Kim instead of Skims Kim" another agreed.
"Lmao her face looks so sneaky," one person said, enjoying the personal glimpse.
Another agreed, lamenting, "Their instagrams have become unbearable – especially their stories. And i stan them all honestly, but i can't look at another 50 slide tour of the new skims collection or another poosh article again."
This seemed to be a common feeling among fans. "THIS! i said this yesterday in another post. kim, especially, i feel like her IG is the second official SKIMS account. it's unbearable. i get it. you gotta push your brands and products. but they also have their own pages. keep some damn balance."
Commenters were emphatic about which kind of posts they were interested in, with one saying, "This is the content we wanna see for sure! And less of the Kardashian Kloset if we are being super honest."
Considering how important social media is to the Kar-Jenner business model, it's unlikely that they'll switch their focus to more personal content any time soon. But hopefully, they'll consider throwing in a few real-life posts now and then, to keep their fans happy.