Kim Kardashian's Childhood Crush Is This 'Pirates of the Caribbean' Star
Kim Kardashian's journey to fame has been a long one. Her family and name first began getting a lot of attention when her father, Robert Kardashian, worked on O.J. Simpson's defense team when the family friend was on trial for murdering Nicole Brown Simpson in 1995.
Though a grim start, the family's fame and fortune took a turn. The Kardashian clan took on the entertainment industry in 2006 when their reality television show premiered on E!.
Keeping Up With the Kardashians became a hit sensation, and since then, the world has gotten to know the cast and Kim Kardashian. Take a closer look into Kardashian's personal life and what she revealed to Ellen DeGeneres about her childhood crush. 
Kim Kardashian was married twice before Kanye West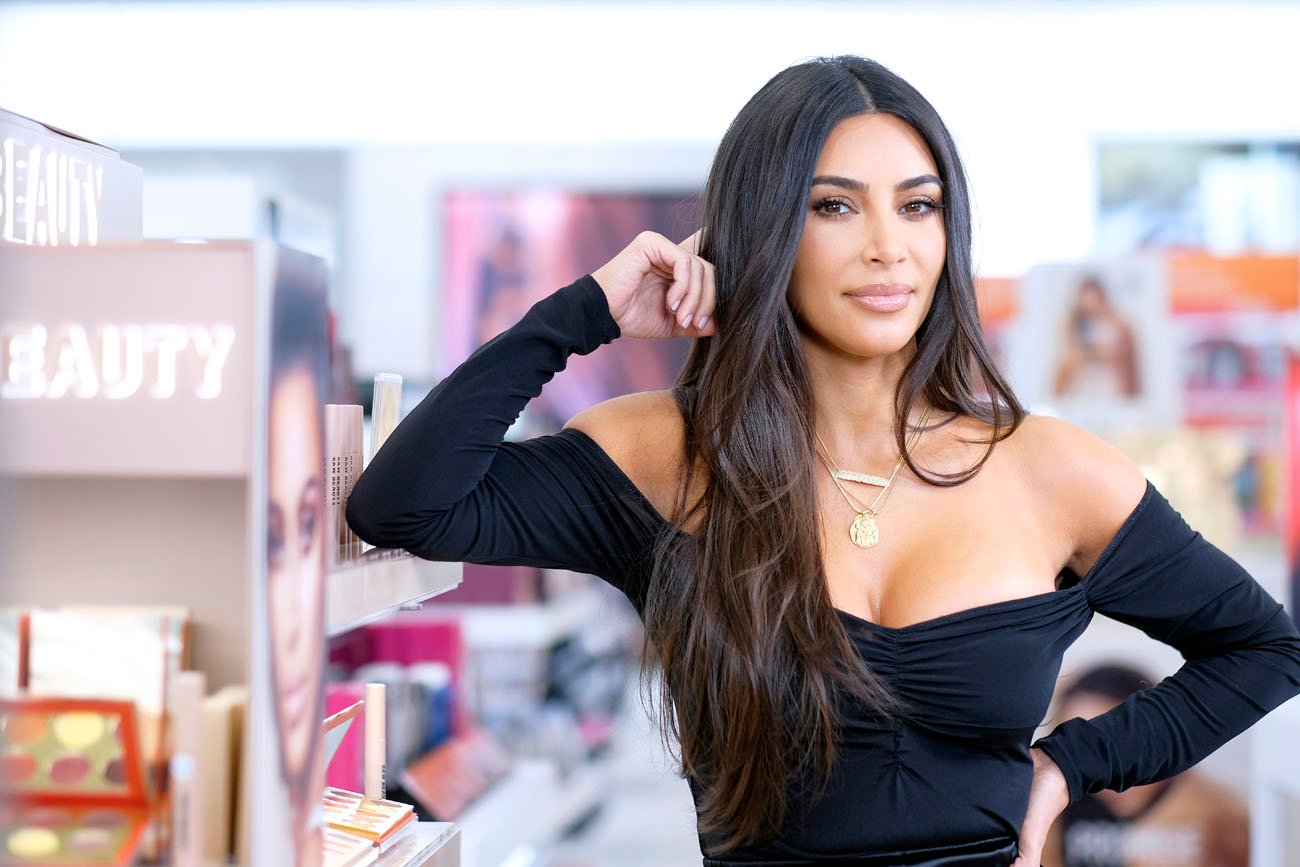 As the loyal fans of Keeping Up With the Kardashians know, Kim Kardashian has had her fair share of suitors when it comes to love.
The reality television star's first marriage took place before her fame took off. Kardashian married Damon Thomas when she was just 19. The music producer was 10 years her elder, and Kardashian would later reveal on Keeping Up With the Kardashians that when they got married she was on ecstasy. The pair called it quits in 2004. 
After dating NFL star Reggie Bush for a bit, Kardashian eventually found herself moving onto Kris Humphries. It was on season 6 of Keeping Up With the Kardashians when the NBA athlete shocked viewers with his proposal to Kardashian.
However, more shocking was just how long, or short, the marriage lasted. It was only 72 days after making their love official that they decided to officially end it. Luckily, Kardashian didn't let that deter her from searching for true love. 
Kim Kardashian is happily married to Kanye West
As much of the world knows, Kardashian is currently married to the famous musician Kanye West, but how did it begin for the pair? 
Kardashian first met West all the way back in 2003. The rapper Brandi was the one to introduce them. Kardashian was working as Brandi's assistant at the time. Talk about a small world.
West admitted to immediately developing a crush on Kardashian, but the two became friends over the next decade. Over the years West remained active in her life. From requesting her for roles for his music videos to trying to stop her marriage to Humphries, he definitely has always been open about his connection to Kardashian.
In 2012 their relationship turned romantic and the pair got married by 2014. Recently, Kardashian said West is the "perfect" man for her. "All men should be like my husband Kanye. He is very selfless when it comes to our relationship," she told Australia's Daily Life. "He is giving and loving. He is respectful and has a great understanding about my needs."
Kim Kardashian's childhood crush? 
A few years ago Kardashian appeared on The Ellen DeGeneres Show and boldly took on "the hot seat" to answer "Ellen's Burning Questions." When it came time to reveal who her first celebrity crush was, the reality star shared it was Johnny Depp.
Depp is most famous for his performances as Jack Sparrow which first began in 2003 with Pirates of the Caribbean: The Curse of the Black Pearl. Depp is also known for his appearances in movies like Alice in Wonderland and The Professor.
"I was obsessed with Johnny Depp when I was a teenager. I thought he was so hot. He was gorgeous and had that bad-boy streak – especially when he was with Winona Rider and then Kate Moss," Kardashian recently told Australia's Daily Life. "I loved looking at couples and wondering what it was that attracted them to each other. I didn't go for bad boys as a general rule and I never went for party boys but was certainly attracted to Johnny Depp physically."