Kim Kardashian's 'DWTS' Appearance Involved a Judge Telling Her She Wasn't Sexy Enough
Keeping Up with the Kardashians has topped ratings for years now. It was not by accident either, since Kris Jenner or "momager" knows exactly what to do when the opportunity presents itself. The same ambitious quality is in her daughter Kim Kardashian West, who was the one front and center in attracting KUWTK viewers and ratings. In fact, there wasn't much she wouldn't do despite her anxiety about how she looked under the scrutiny of the public eye, including taking on a Dancing With The Stars appearance that would lead to judges telling her she wasn't sexy enough.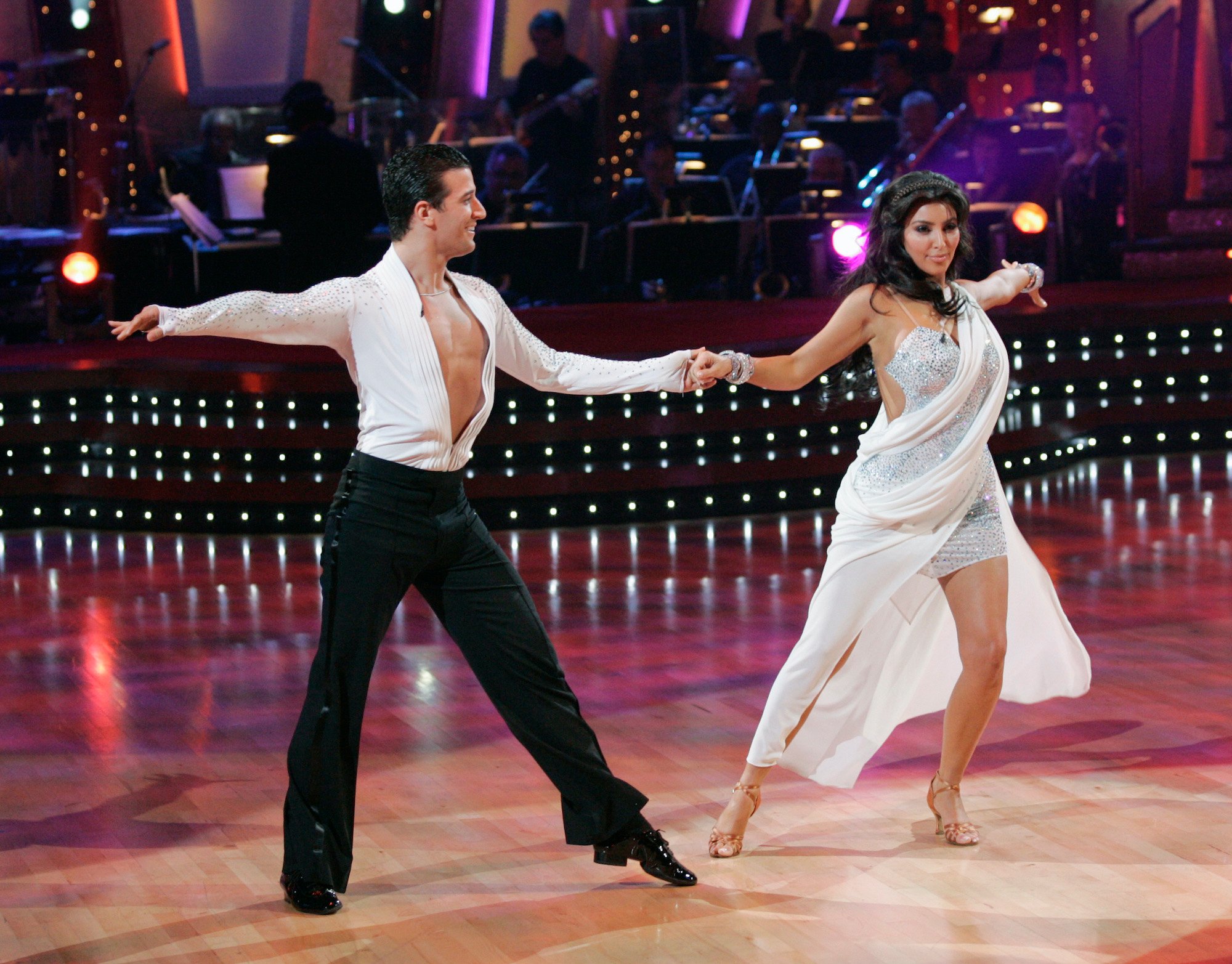 Her struggles with body insecurities 
For a celebrity that has posed completely naked more than once for a magazine or social media, many fans would think Kardashian West was full of confidence and always comfortable with her body. However, the truth is, the reality TV star has been struggling with body insecurities her whole life, oftentimes leading to full-on tears and despair. 
"It's taken me a long time to be happy with my body and for my confidence to grow to what it is today," the Kardashian West told Elle UK. "I grew up when the body to have was the tall, slim, supermodel one, like Cindy Crawford's. No one looked like me."
"I was unhappy with my body — I developed really early. Every night I'd sit in the bath and cry and pray my boobs would stop growing," she continued, saying she was told, " … that I had a body not many girls have, that later it would lead to attention from men, but that the most important thing was that I was a wonderful girl, and I had to understand my self-worth."
A 'DWTS' judge told Kardashian West she wasn't sexy enough
Although the Hollywood star was skyrocketing in fame for her sex appeal and beauty, a DWTS judge basically told her she wasn't sexy enough in her first performance with Mark Ballas. In fact, her first Foxtrot performance to The Pink Panther theme song was considered "cold" and "there was no chemistry," according to judge Len Goodman. Judge Bruno Tonioli added, she was gorgeous like a princess "but needed to make it more available." She wouldn't make it further than her third Rumba performance that was arguably the worst one.
Kardashian West has since been deemed one of the top 10 worst contestants on DWTS, with the 'bad dancer' label following her around to this day. She chalked it up to 'shyness' and nerves, though. "To be honest last week, I cried so hard when I got home, just knowing this is SO hard for me and I really am trying — but my inner shyness is making it look like I am just not trying," Insider reports her saying at the time. "I think I took it way too seriously, and I was a nervous wreck on Wednesday."
Her appearance on 'DWTS' boosted 'KUWTK' ratings
Much like breaking out of her shell and accepting the spot on the cover of Playboy, Kardashian West's appearance on DWTS was a publicity stunt to keep the family (mainly Kim) in the media and grow KUWTK ratings. To their amazement, it actually worked! Season two went up in ratings and season three was secured, although no one knows whether that was strictly because of DWTS or not. The Even The Rich podcast explains that Kardashian West knew they had to do more to keep leveling up when deciding to appear on DWTS. "Even if it meant embarrassing herself," they said. "Kim [was] hoping her work ethic could make up for her lack of natural talent."
Just before getting on stage, "She smiles through her anxiety and reminds herself the whole reason she's here in the first place — she's doing this for the publicity," they continue. "Keeping Up with the Kardashians is huge with 18 to 34-year-old women, but Kim knows that Dancing With The Stars reaches a whole other demographic, an older one." Despite Kim Kardashian West's body insecurities, she did whatever it took to keep rising in fame, even if it meant shedding clothes on magazines despite her self-doubts or dancing in front of millions to be told she wasn't sexy enough. While it may sound unconventional to many, her publicity stunts did work, and she has certainly made it to the top since then.