Kim Kardashian's Ex Has a New Wife That Looks Strangely Like Kim
Kim Kardashian is married to Kanye West. The couple tied the knot in 2014 and currently has four children together. Before Kardashian and West got together, she often made headlines for dating various people. These relationships are in the past now, but occasionally, something does come up to link Kardashian's exes back to her. Notably, …
Kim Kardashian is married to Kanye West. The couple tied the knot in 2014 and currently has four children together.
Before Kardashian and West got together, she often made headlines for dating various people. These relationships are in the past now, but occasionally, something does come up to link Kardashian's exes back to her.
Notably, one of Kardashian's old boyfriends has been garnering attention because of his new wife who looks a lot like Kardashian herself.
Kim Kardashian dated Reggie Bush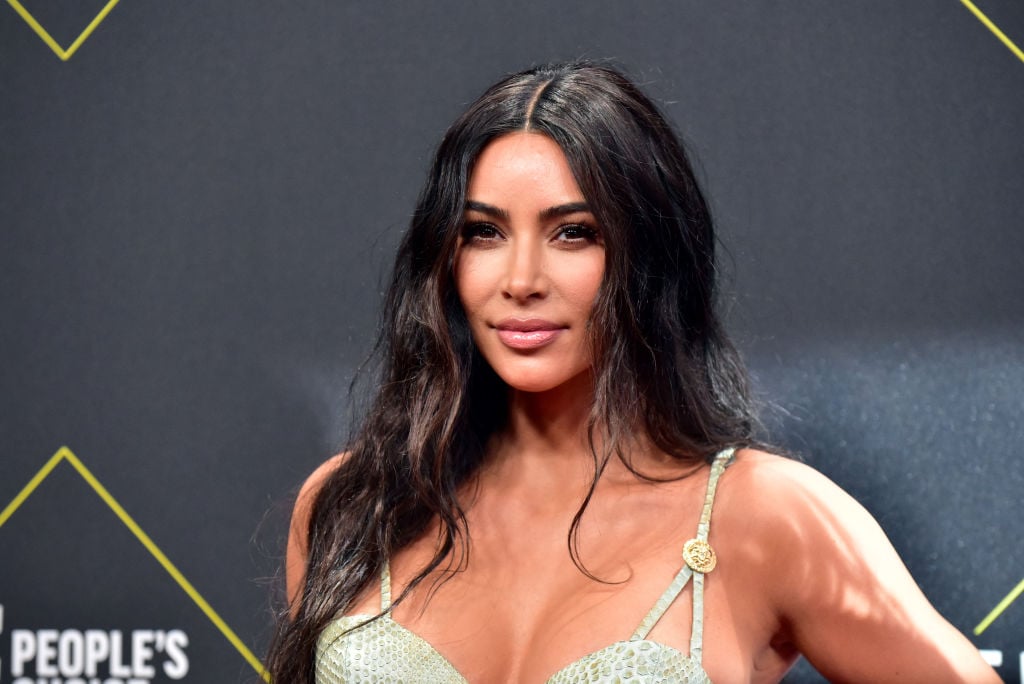 Kardashian and her family became household names in 2007 after the premiere of their TV show Keeping Up With the Kardashians. Anyone who followed Kardashian around this time might remember that her boyfriend was athlete Reggie Bush.
Kardashian and Bush first met at the 2007 ESPY Awards and began dating soon afterward. Bush, an acclaimed football player, also made many appearances on Keeping Up With the Kardashians as Kardashian's boyfriend.
Their relationship ended for a bit in 2009, but they got back together not long after. However, Kardashian and Bush ended up separating for good in March 2010.
In 2018, Bush revealed that he and Kardashian do not keep in touch anymore. However, he spoke positively about her, saying: "She's doing a great job creating a brand for herself, her and her family. I'm happy for 'em… She's very smart."
Reggie Bush is married to Lilit Avagyan
A year after Bush and Kardashian broke up, he started a relationship with dancer Lilit Avagyan. The pair got married in 2014 — the same year that Kardashian wed West. Bush and Avagyan have three children together: Briseis (b. 2013), Uriah (b. 2015), and Agyemang (b. 2017).
Fans cannot believe how much Lilit Avagyan looks like Kim Kardashian
Ever since Bush and Avagyan began dating, people on the internet have continuously pointed out just how much Avagyan looks like Kardashian. Avagyan also has Armenian heritage like Kardashian, which could explain their similarities.
On an episode of Jimmy Kimmel Live, Jennifer Lawrence once brought this subject up with Kardashian, asking: "Do you think it's a coincidence that Reggie Bush's wife looks just like you?" Kardashian simply laughed off the question.
It is not just Avagyan who looks like Kardashian, however. Fans have also been going crazy at the fact that Bush and Avagyan's oldest child, daughter Briseis, could pass for a double of Kardashian and West's oldest daughter, North. The two girls were even born in the same year.
One fan posted a picture of Avagyan with Briseis and son Uriah with the caption: "I bet you thought this was Kim, North, & Saint… This is Reggie Bush's wife, daughter & son … lol."
Reggie Bush has been accused of having an affair with another woman
Aside from making headlines for dating a Kim Kardashian lookalike, Bush has also been in the news for allegedly having an affair with a cocktail waitress named Monique Exposito.
In 2016, various news outlets began reporting that Bush had an affair with Exposito and that she was pregnant with his child. She also alleged that he tried to pay her $3 million to have an abortion.
Exposito herself was also married. Her husband was Alexandre Bastin, who reportedly married her to keep himself from getting deported. However, he filed for divorce from Exposito in 2017.
Exposito gave birth to a baby boy named Preston in 2017. She told news outlets that DNA tests confirmed that Bush was the father, but he has not been making child support payments.
On Bush's end, the former NFL player has not made any comment regarding this scandal. He simply continues to post photos of Avagyan and their children on his Instagram account.