Kim Kardashian's FaceTune Makes Her Look Like a 'Custom Content Sim' in Latest Instagram Photo
Fame didn't come easy to Kim Kardashian West. She had to fight her way to the top, and there were some serious bumps in the road. The biggest reason E! picked up her reality show, Keeping Up with the Kardashians, was because her personal sex tape with then-boyfriend Ray J was leaked. Although the tape is Kim's claim to fame, having the whole world see her in a very private moment was embarrassing for Kim. But she turned the negative into a positive and changed the standard of beauty along the way. Kim redefined the "ideal" woman in 2007. Although she's still very beautiful, fans think she goes too far with Facetuning.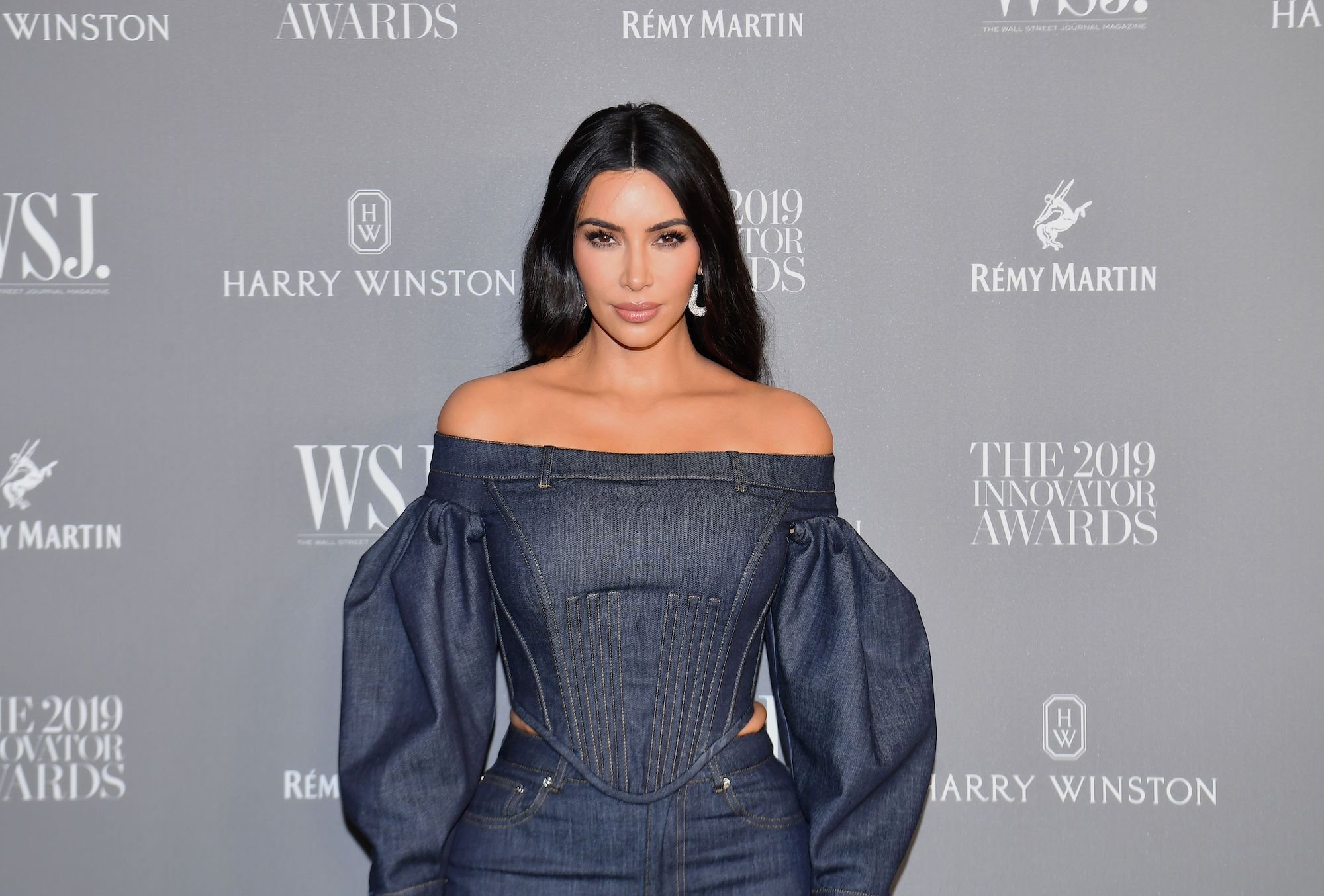 Fans think Kim Kardashian West looks like a 'Sim' in a recent Instagram pic 
In the midst of rampant rumors about her marriage, Kim decided to post a photo on Instagram. In the photo, she's wearing casual jeans and a semi-sheer brown top, with a high ponytail and what seems like Kim's normal amount of makeup. The picture is clearly an attempt at a natural look. Kim isn't wearing anything over the top, and her hands are in her pockets, as if trying to convey cute and casual. 
But not all fans think Kim looks casual. Some Redditors think Kim's photo looks like she used FaceTune, or some other photo editing technology, on the picture. As one fan put it, "Kim is a pretty woman but her pictures are usually facetuned/edited so weirdly imo. I don't know why Khloe is the only one who gets called out for it. She looks like a custom content Sim here."
Khloe Kardashian is constantly called out for modifying her photos
Although Kim is called out for editing her pics, it happens to her sister Khloé Kardashian a lot more. Khloé has been accused of modifying her appearance in pretty much every way imaginable. With every new Instagram post, fans analyze the changes to her face and try to attribute them to surgery, fillers, or Photoshop. Khloé insists she's never gone under the knife and says that she no longer gets fillers after an allergic reaction. 
She may be doing the same amount of Facetuning as Kim, but Khloé gets called out because she changes her appearance so drastically. At least, that's one fan's theory. The Redditor commented "Khloé gets called out for her Facetuning because hers has been (for quite a few pics now) quite dramatic and completely different to how she looks without it compared to Kim's. They both don't need it though."
Not all fans were hating on Kim Kardashian's Instagram post 
Although some fans were hating on Kim for allegedly using FaceTune to change her appearance, others were just happy to see what they think of as the "old Kim." Now that Kim and Kanye are reportedly no longer together, Kim can get back to her own signature style, and fans see this pic as proof of the coming change. One fan wrote, "This is her post-Kanye look." 
Other fans are excited to see Kim in casual clothes again. Kim has been rocking Kanye's style for most of their relationship. He's into fashion and even has his own label. But his style is much more high fashion/athleisure than Kim's ever was. Although she's probably picked up some fashion habits from him, this pic seems to be a return to her more casual style, which fans love. 
Since this was one of the first pics Kim posted after the gossip about her impending divorce, it could be that Kim was giving fans a hint that the rumors are true.