Kim Kardashian's Fans Are Worried About Saint in the Latest Family Photo She Posted
Kim Kardashian West posted some new photos from Kylie Jenner's daughter Stormi's Stormi World birthday party, including a Kardashian West family photo. As these things go, fans were quick to pick apart the photo, especially zeroing in on how unhappy Saint looks in the image.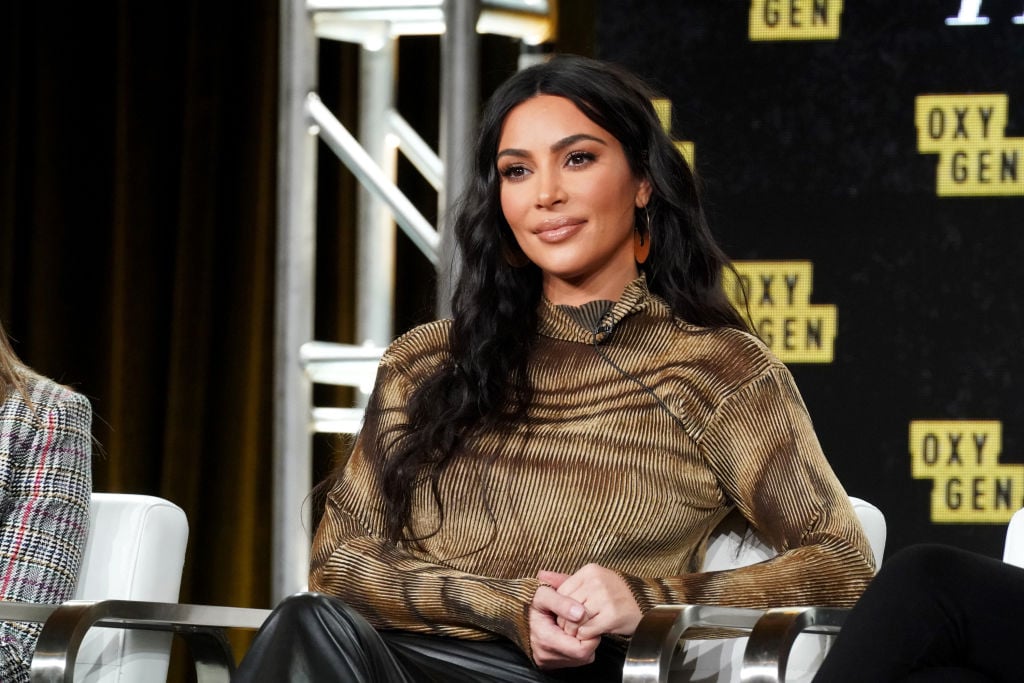 Kardashian West posts a throwback to Stormi World
Stormi turned two years old not so long ago and mom Kylie Jenner out Kylie'd herself when she threw an epic party for her daughter. At the time, Jenner and family members posted videos and photos from the shindig, which included Frozen and Trolls worlds as well as Stormi World.
Now Kardashian West is sharing some highlights in a series of photos taken at the party. The first pic shows Kim, Kanye West, and their kids — North, 6, Saint, 4, Chicago, 2, and Psalm, 8 months — posing at the entrance of the party, an oversized Stormi mouth.
Fans can't get over Saint's expression
The party was no doubt an insane amount of fun, but Saint's expression in the family pic doesn't exactly show it. Standing in front of his mom, Saint doesn't crack even a hint of a smile — and his family doesn't look all that happy either.
Fans were all over the Instagram post comments and weighed in on Twitter, pointing out how Saint wasn't smiling at all. On Instagram, Kim's followers left comments like: "Saint is pouting like Kanye in the first photo," "what y'all did to my Saint in the first pic," and "The first time I've ever seen Saint look pissed or unhappy."
On Twitter, her fans also couldn't get over Saint's expression. People noted: "Saint isn't smiling for once," "Saint was not with it," "Who pinched saint? I wanna fight!," and "Who upset Sainty? He's usually smiling HARD!"
Another fan pointed out: "North Looks Fierce…. Chi & Saint Don't Look Very Happy. Psalm Just Hanging & The Parents Awesome. THANK YOU FOR SHARING YOUR FAMILY WITH US. WE LOVE THEM."
"Why does this family not really smile and why does north look like she's trying to out model her mother," another fan wondered.
Still another fan asked: "How is psalm serving face at that age?" and another answered, "His dad is Kanye West."
Many fans were just thrilled to see the whole family together, with tweets including: "Omg! Everyone looks so cute!" and "Your kids are beautiful."
The KKW Beauty mogul's other photos showed the kids looking much happier as they enjoyed the party fun and food. There are no frowns from Saint as he and a friend pose in front of a giant Troll doll — so maybe he just wasn't thrilled to have to stop and pose for a photo at the entrance to the party?
Kim's other family photos have been scrutinized
The last family photo Kim posted of the Kardashian Wests enjoying breakfast was scrutinized for how posed the scene was and it wasn't relatable to average non-celebrity folks. It didn't represent the typical hectic mornings of some fans, for sure.
A photo she posted of her family with sister Kourtney's crew also was under the microscope when Reign's pained expression became the focus. Turns out someone was stepping on his hand!