Kim Kardashian's Hulu Deal Could Be About Her Split With Kanye West
The Kardashians have been in the spotlight for over a decade. One of the most famous family members is Kim Kardashian West. She gained fame as an actress and a businesswoman. The socialite created an empire and has a net worth of almost a billion dollars. Other than beauty products, Kardashian West gained attention for her marriage to Kanye West. Recently, the two of them got a divorce. Fans also learned that Keeping Up With the Kardashians is ending while Kardashian West signed a deal with Hulu.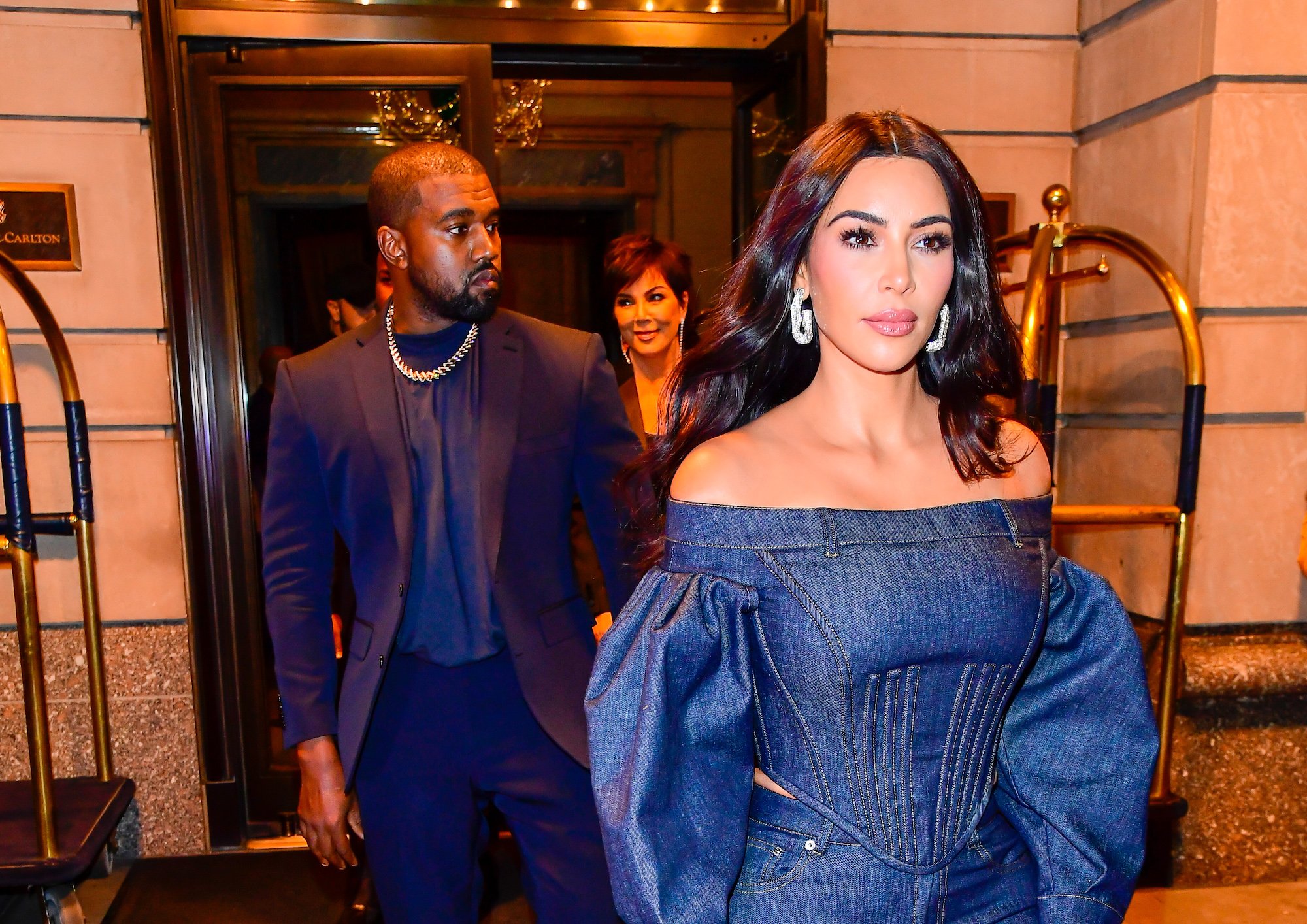 Kim Kardashian West ended her marriage to Kanye West
RELATED: Kim Kardashian West Gifted Kanye West More Than $1 Million in Gifts Shortly Before Divorce Rumors Started To Fly
Related post url: 
Kardashian West and West first met back in 2003. It would not be until 2010 when West broke up with his girlfriend to pursue the socialite. The two did not officially date until 2012. However, Kardashian West was still married to Kris Humphries until 2013. It was not long until Kardashian West and West had a child together. A year later, the couple got married in Italy. Since then, they had three more children together. The two celebrities have shown love and support for each other and remained together for years. 
It would seem the joyful times have come to an end with the announcement of the split. According to Daily Mail, Kardashian West filed for divorce after six years of marriage. Reportedly, there was no affair, but the couple had grown apart. Allegedly, West made statements that had upset Kardashian West. The divorce proceedings appear to be running smoother than what some people may have expected. Kardashian West is seeking joint custody of the children. West has not said much about their separation on social media. 
'Keeping Up With the Kardashians' ends as a Hulu deal begins
RELATED: 'KUWTK' Fans 'Not Really Surprised' Season 20 Will Be the Show's Last
Related post url: 
Fans of Keeping Up With the Kardashians were disappointed to hear that the show will air its final season. It has been the top reality show since 2007, and now it will end after 20 seasons. Kardashian West revealed that the Kardashian-Jenner family chose not to continue the series to take a much-needed break. After the dedication Kardashian West put in the reality show, it may be hard for her to let go.
Fans will also be sad to say goodbye. They can expect the final season to display the star's life from the past few months. It is possible viewers will get an insight into the developments leading up to Kardashian West and West's divorce. Of course, Kardashian West is not finished with acting quite yet. Instead of appearing on cable, she is transitioning to streaming. According to Deadline, she has signed an exclusive deal with Hulu. The socialite will star in an upcoming series. 
Speculation about what the Kardashian Hulu show contains
Multiple Kardashian women have signed a multi-year deal with Hulu to create global content. Moving over to streaming services may have been a lucrative move on their part. Kardashian West will likely increase her net worth in the coming years. Fans who are sad to see Keeping Up With the Kardashians end will be happy to see new Kardashian content for the next few years. An unscripted show will debut sometime in 2021. There are not many details about what the new series will bring.  
However, reports suggest that the program might feature the expensive separation between Kardashian West and West. Fans speculate they may get an inside look at the divorce process and Kardashian West's feelings on the matter. It is unlikely that West will appear in the new show or future projects. Kardashian West and her family no doubt have several ideas of what to create for Hulu. Fans eagerly await to hear more about what the celebrity will have to offer.