Kim Kardashian's New Skims Velour Tracksuit Is the Ultimate Early 2000s Throwback
Kim Kardashian's debuting an elevated version of the velour tracksuit that she sported all throughout the early 2000s.
As the air gets chilly and fall threatens to turn its way into winter, plenty of people are looking for warmer clothing options. Add to that the fact that people across the United States are still sticking close to home amid the pandemic, and you can see why Kim Kardashian West used her business savvy to launch a new product line under her brand Skims.
Kardashian, frequently rated the most stylish of the Kardashian-Jenner sisters, has an eye for fashion and finding trends, so this line of velour loungewear collection is sure to be a big hit. What some fans — especially younger ones — might not immediately recognize is that the launch is also a throwback to Juicy Couture. 
Kim Kardashian launched Skims in 2019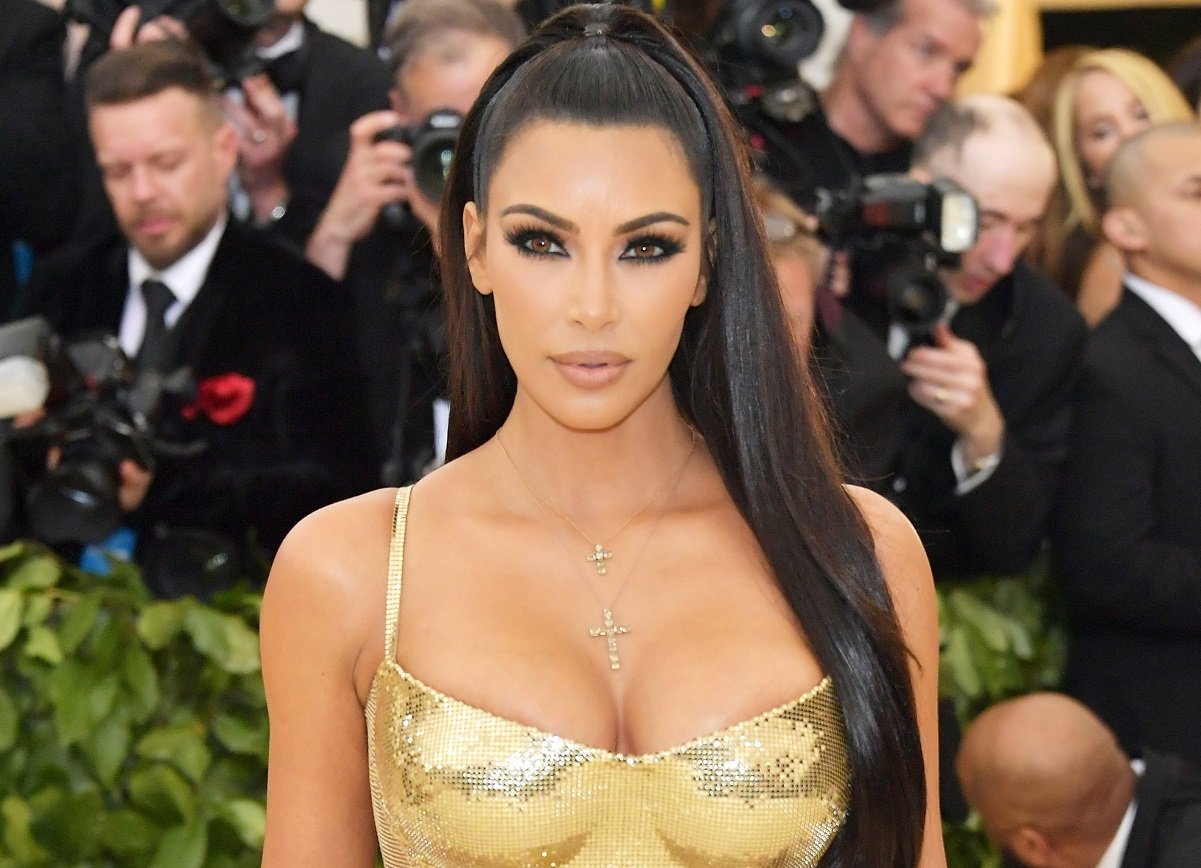 Kardashian rose to fame as the most famous face of Keeping Up with the Kardashians in its earliest days — perhaps aided by her scandalous sex tape release and certainly helped along by her tendency to rub elbows with the elite socialites of the day. While Kardashian had to work hard to shed her party girl image, these days she is best known for her more serious roles.
She's married to controversial and renowned hip-hop artist Kanye West, and the duo has several children together. In addition, Kardashian has been working on a law degree and turning her reality TV expertise to criminal justice reform efforts. 
On top of all of that, Kardashian also has a successful business. She launched Skims, a shapewear company, in September 2019. The inspiration for the company came from her own experiences. Kardashian used to spend time cutting up her shapewear and reconfiguring it to work for her body. She figured if she was having this struggle, it was likely that other people were, too.
"I knew I wasn't alone in looking for the perfect shapewear and was inspired to turn my passion into something real that works for every body type," Kardashian explained. The immense success of her business suggests that she was right.
The Skims catalog now includes a velour collection 
A casual glance through the Skims website will show shoppers a range of products including shapewear in various hues and sizes. Billing her products as a "solution focused approach," Kardashian aims to create clothing that fits the way real people use their undergarments. Best sellers include a high-waisted bonded thong, triangle bralette, waist trainer, and cotton ribbed leggings. 
Lounge wear has definitely been having a moment since so many out-of-the-house plans were canceled for 2020. Skims has buyers covered in this regard, too. The site features pajamas, robes, tees, and tanks. Now there is also a cozy velour collection that features relatively reasonable prices. Comfort seekers can get velour wide leg pants for $72 or splurge for a full length robe for $128. 
Kim Kardashian's tracksuit is a throwback 
Currently, there are three wait listed items in the velour collection: the wide leg pants, the joggers, and the hoodie. There's no wonder that these items are the most popular because they are also the ones that most closely call back to an earlier era near and dear to Kardashian's heart.
As Page Six reports, Kardashian was frequently seen wearing a velour tracksuit from Juicy Couture back in her prime socialite days. While this look may be more than a decade behind her, fans are certainly having fun reminiscing. 
Kardashian even teamed up with her old pal Paris Hilton to pose for the new collection. The pair even brought out old flip phones and Louis Vuitton Monogram Miroir Alma bags for the occasion. While the photo shoot might look like something from an early 2000s costume night, the quick-selling velour collection from Skims suggest that it's a trend that's ripe for a comeback!