What Does Kim Petras Say at the Beginning of 'Future Starts Now'? Here's What We Know About the Self-Proclaimed 'Baguette Bich'
Oui ah.
She's known for songs like "Heart to Break" and her appearance in Charli XCX's "Unlock It." Now, Kim Petras is adopting a French persona, complete with the 2021 single, "Future Starts Now."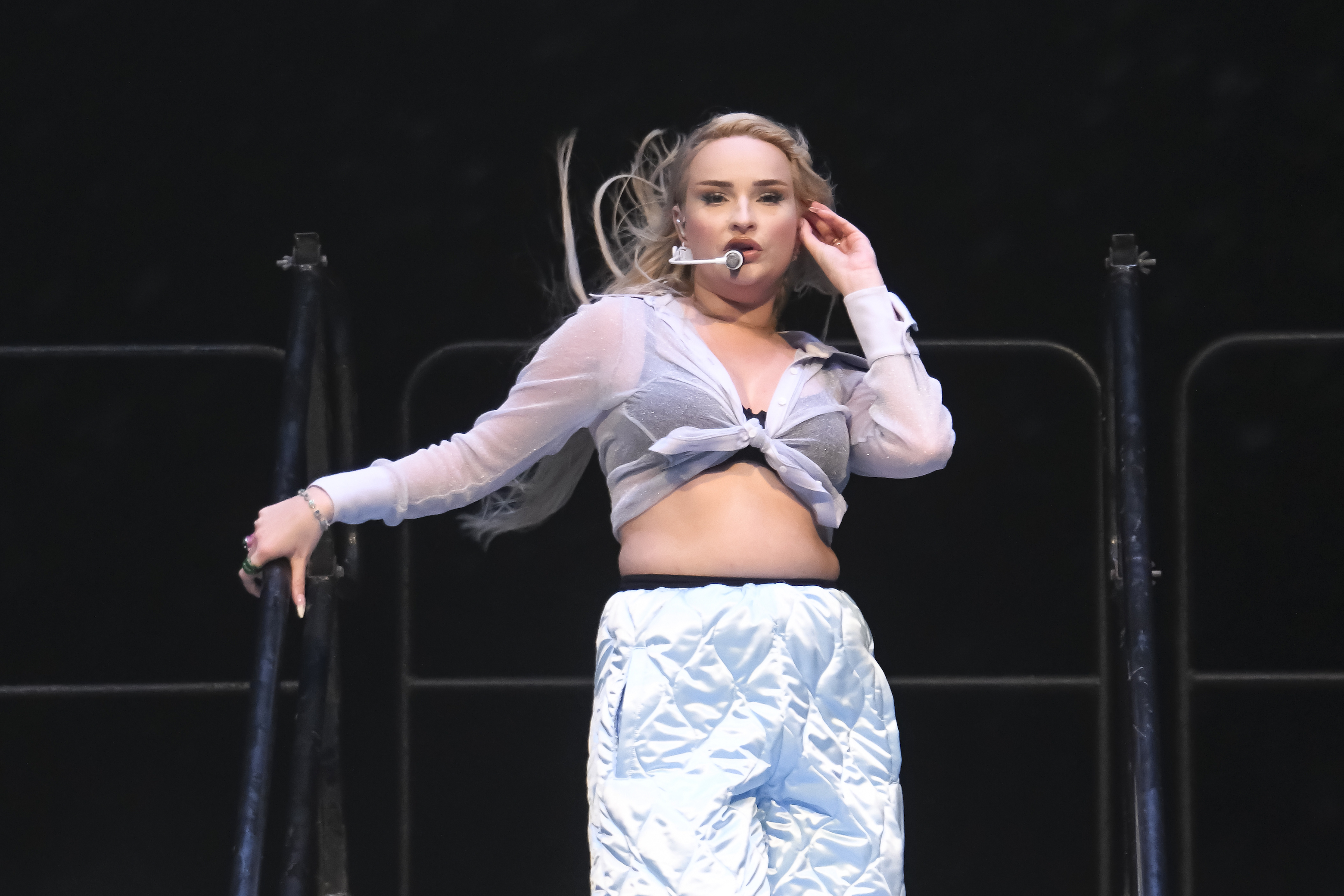 Kim Petras released 'Future Starts Now' during 2021
This year brought new music from artists like Charli XCX, Kacey Musgraves, and Billie Eilish. Petras also released the French-themed single, titled "Future Starts Now," and its corresponding music video.
"I was very into this amazing anime called Japan Sinks and, since I was so inspired by Europe when making my new music, I thought, 'There's no better way to do this music video than to have the Eiffel Tower sink,'" Petras said in a statement, according to Rolling Stone. "When I think of Europe, the first thing I think about is the Eiffel Tower."
"It's a metaphor for life: Things are going to change whether you want them to or not, and you can either roll with it and make the best out of it or let it drown you," she continued. "The pandemic changed the world in bad ways but good ways, too. It's about not letting life sink you and to have fun and celebrate the world — whatever it becomes."
What does Kim Petras sing at the beginning of 'Future Starts Now'?
"Future Starts Now" is performed in English, but there are some words in another language. In the song's beginning, this artist says, "le futur c'est maintenant." That's French for "the future is now." Petras also counts in French, singing "un, deux, trois, quatre" before the chorus.
This Los Angeles-based musician isn't French and doesn't speak the language fluently. In one Instagram post from 2019, Petras confirmed, "I don't speak french, but I do speak Margiela."
It's this love for France that inspired Petras' Twitter name, "Baguette Bich," and inspired fans to adopt the nickname "baguettes."
Last year, Petras also released songs like "Malibu" and "Reminds Me," in addition to her Halloween-inspired album Turn Off the Light. Recently, she grew in popularity thanks to her feature on Charli XCX's song, "Unlock It."
Kim Petras is a groundbreaking pop musician, sometimes collaborating with Charli XCX and other up-and-coming artists
Outside of her on-trend pop music, Petras became the first transgender entertainer to front a performance at the MTV VMAs. She was nominated at the GLAAD Media Awards in the Outstanding Music Artist category.
The artist also earned her "Queen of Halloween" nickname thanks to songs like "Death by Sex," "Close Your Eyes," and "There Will Be Blood." Although some fans anticipated a Turn Off the Light Vol. 3, Petras took to Twitter, revealing the story of the upcoming album "isn't fully complete yet." Don't worry, little baguettes. The artist reassured fans a new album would manifest "one dark day."
Until then, fans can listen to already released songs, including "Future Starts Now," on music platforms like Spotify and Apple Music.
RELATED: After Years of Waiting, Fans Are Ready to Turn Coachella 2020 Into a Charli XCX Concert