Kim Petras Is Dreaming up a Cardi B 'Throat Goat' Remix — 'Girl, You Want to Jump on It? You're Iconic'
Kim Petras recently released Slut Pop, ushering in an early 2000s-inspired era and introducing fans to seven new tracks. When it comes to remixed versions of her music, Petras already has one rapper in mind for "Throat Goat."
Kim Petras is the artist behind 'Heart to Break' and 'Future Starts Now'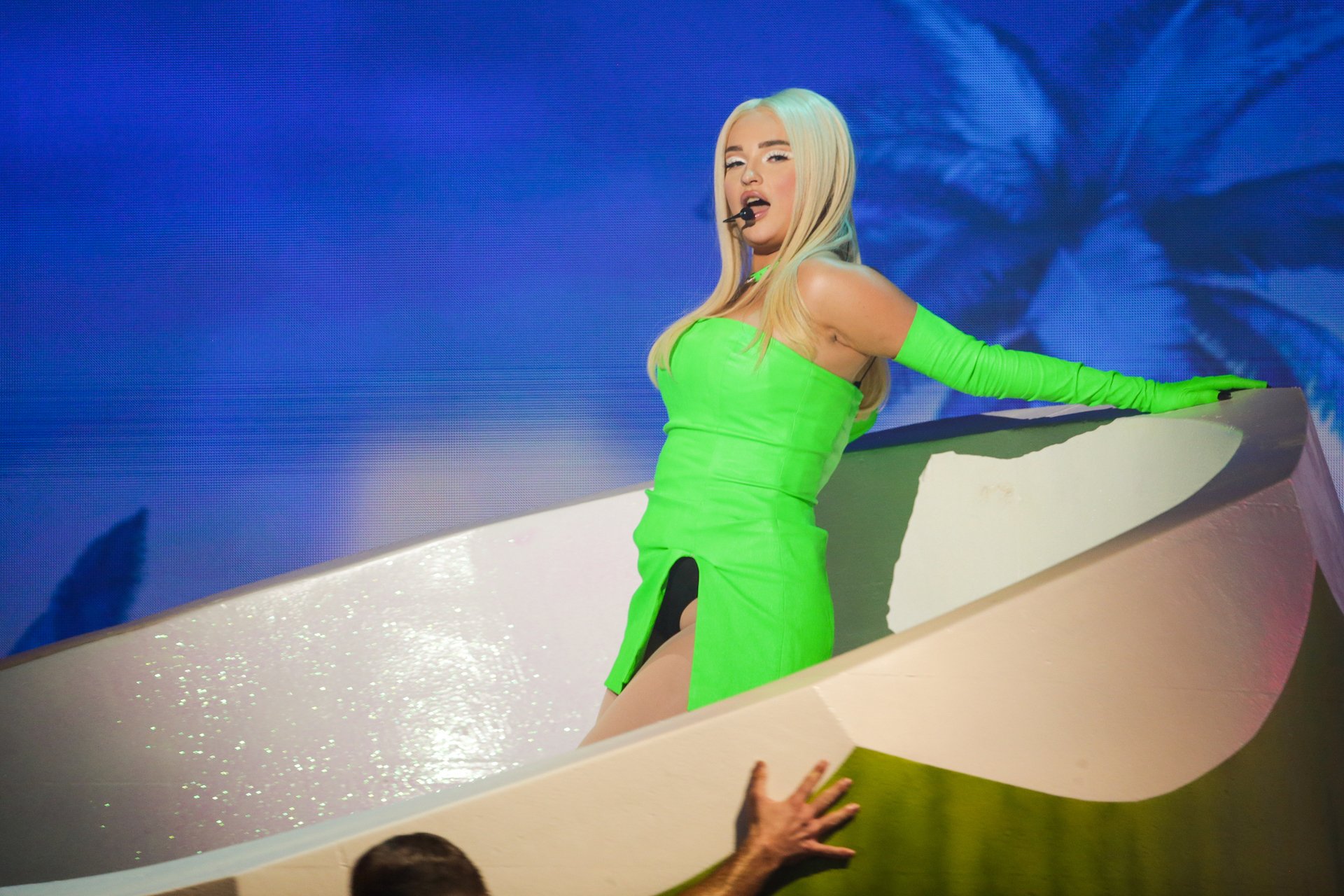 Petras is changing the pop music scene, one "ooh ah" at a time. This singer released songs like "Heart to Break," "Future Starts Now," and "Clarity." Petras is the queen of themes, best-known for her Halloween-inspired album Turn Off the Light Vol. 1 and 2020's Turn off the Light.
Although some fans hoped she would exhume the third Turn Off the Light for October 2021, Petras announced other projects in the works. That included the single Coconuts, which she later danced to for a YouTube video. Turning her social media platforms into early 2000s time capsules, Petras announced the next era of her solo music.
Kim Petras is hoping to feature Cardi B on 1 'Slut Pop' track
In honor of Petras' 2022 release, Slut Pop, the star posted several videos to Twitter, answering questions about her creative process and songs like "XXX." One fan on Twitter asked, "If you could have anyone collab on a remix of any song off of it, who would it be and what song?"
"So, probably, I would love to have on a song — would be Cardi B on 'Throat Goat' because she posted the song on her Instagram," Petras said. "And now I'm like, 'girl. You want to jump on it? You're iconic.'"
The video Petras mentioned Cardi B initially posted to her Instagram story. In it, the rapper spent time with a friend, both enjoying Petras' recent release. It's unclear if these artists have met in real life or if a collaboration is actually on the horizon. It wouldn't be out of the question, though, as Cardi B and Petras both collaborated with other artists in the past.
Kim Petras collaborated with artists like Charli XCX and Elvira, also revealing her future musical plans on social media
Although Petras hopes to collaborate with Cardi B, Petras already partnered with several well-known artists in the pop music scene. That includes Charli XCX, who featured Petras on "Click" and "Unlock It."
Matching her Turn Off the Light theme, Petras featured Elvira: Mistress of the Dark on the title track. Additionally, MAX featured Petras on the 2019 single "Love Me Less."
Thanks to this Twitter "Question and Answer" session, fans learned that Petras has another album set for a summer 2022 debut. That's part of the reason why she released Slut Pop in February 2022.
"We decided to drop Slut Pop before the album because I just couldn't stop writing, really," Petras said. "And I didn't want to stop writing… Then this little sub-genre Slut Pop happened and was like everything I wanted to do. — club songs, Euro-club songs, and it felt perfect for Valentine's Day."
RELATED: ​​The 'Queen of Halloween,' Kim Petras, Reveals Some of Her Favorite Villains/Fashion Inspirations