Kim Zolciak-Biermann Blasted For Promoting New Bikini Line Amid Police Brutality Protests
Kim Zolciak-Biermann's last season as a cast member on Real Housewives of Atlanta was rough for her. She was accused by viewers and her castmates of having a superiority complex and being racially insensitive, especially as the only white cast member on an all Black cast. The issue of insensitivity and being aloof resurfaced over the weekend as Zolciak-Biermann promoted the launch of her new swimwear line peaceful protests against police brutality took place throughout the country. Fans quickly called her out for her failure to address what's going on in the nation and defamed her new line.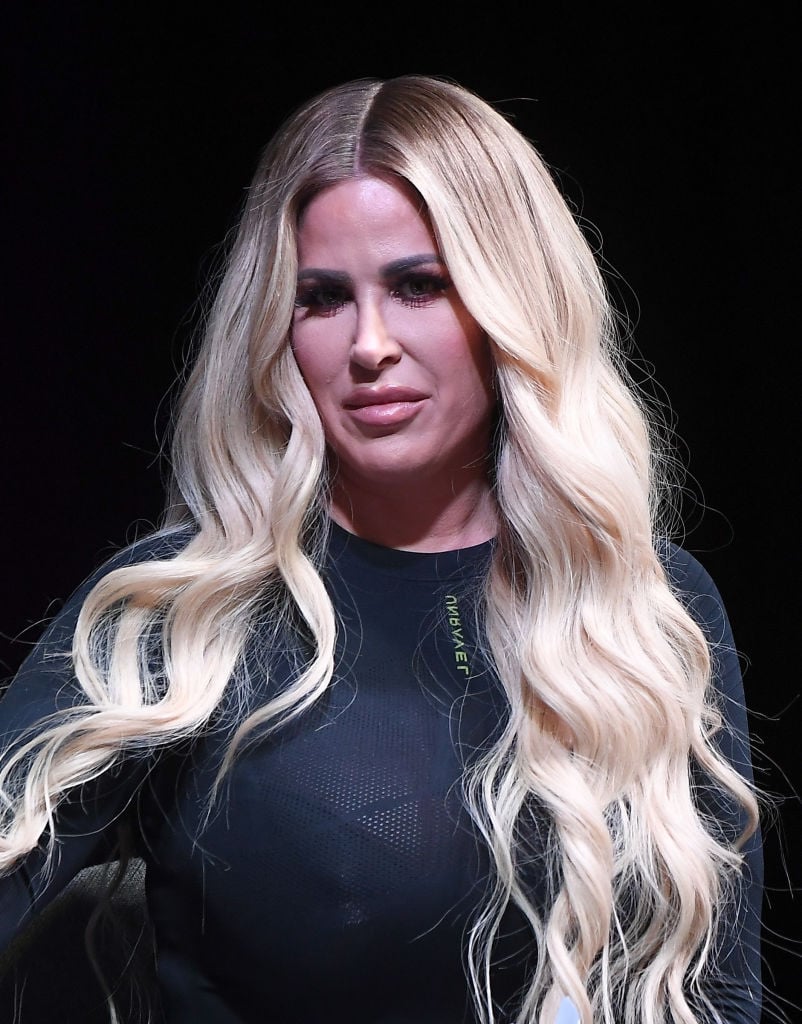 Kim Zolciak-Biermann launches her new bikini line
Zolciak-Biermann surprised fans when she shared a video of two models modeling bikinis on her Instagram page. As it turns out, the post was in promotion of her summer swimwear line, Salty K.
"Today is the Day @saltykswim is launching at 3pm/EST I can't wait!!! So many swimsuits will be coming your way this summer!! A huge THANK YOU to my hubby who helped make my dream a reality. This would not have been possible without you @kroybiermann I love you to the moon and back a million times and I'm forever grateful for you! P.S. I know you guys will love the feel of my fabric," she captioned a post.
From fan responses, bikini tops and bottoms are sold separately, starting at $80. The line also carries one-piece bathing suits. 
Fans blast Kim Zolciak-Biermann for promoting bikini line as police brutality protests take place
Fans were less than pleased with Zolciak-Biermann's new campaign. While some called her out for what they considered to be outrageous pricing, the majority of social media users felt the post was ill-timed.
An Atlanta resident, the reality star appeared to ignore the protests that were taking place simultaneously as she promoted her new line – while her former co-stars, including Porsha Williams, took to the streets to help in peaceful protests.
"You think launching a new swim suite line is appropriate right now? I mean we have no funds to purchase maybe you can help fight police brutality first," one wrote.
"Are you really this unaware of what's happening right now," asked another.
"Who cares about you flogging your products…there are people dying out here. And people rioting in the streets because of police brutality and all you care about is selling some meaningless product? You are sooooooo shallow," another wrote to the reality star.
Others compared her to looters for promoting the line for financial gain during times of crisis.
"Really? You post this while our cities are erupting & literally burning! You are oblivious to the real world. The Biermanns are ignorant opportunist, no better than looters," one declared.
Zolciak-Biermann has not responded to the backlash nor has she posted anything specific regarding what's taking place around the country. She did, however, repost actor Leslie Jordan's Instagram post of Nike's current campaign of solidarity with the Black Lives Matter Movement.