Kimberly Williams-Paisley and Sister Ashley Williams Are Starring in 2 New Hallmark Christmas Movies
With the beginning of fall right around the corner, Hallmark is starting to announce its "Countdown to Christmas" movie list. In 2021, we are in for a special treat by Kimberly Williams-Paisley and her sister Ashley Williams. That's because the sisters aren't starring in one but two Hallmark movies together. Christmas is a family affair after all!
Kimberly Williams-Paisley and her sister Ashley starring in Hallmark movies together has been a life-long dream
Williams-Paisley began her acting career with ABC Afterschool Special TV series, in which she played Vanessa in 1990. After that, she went on to play roles in many TV series and films. Some of her best work was on the films Father of the Bride, Father of the Bride II, According to Jim, and Shade according to her IMDb profile.
This won't be the first time we have seen her play in a Christmas movie. Williams-Paisley has starred in at least seven other Christmas-themed films. In 2003, Williams-Paisley married Brad Paisley and had two children. She continues to produce and act while raising her children with her whole family, including her sister, Ashley Williams, and their brother Jay.  
As it turns out, the two sisters are starring in a film together as sisters for the first time in their extensive careers, all because of a childhood dream.
"My brother, sister, and I put on a lot of homemade shows in our parents' living room when we were younger," says Williams-Paisley.  She went on to describe how the three siblings used to put on performances in their home and charge viewers a 5-cent fee for their attendance. 
Hallmark's 'Sister Swap' movies star the Williams sisters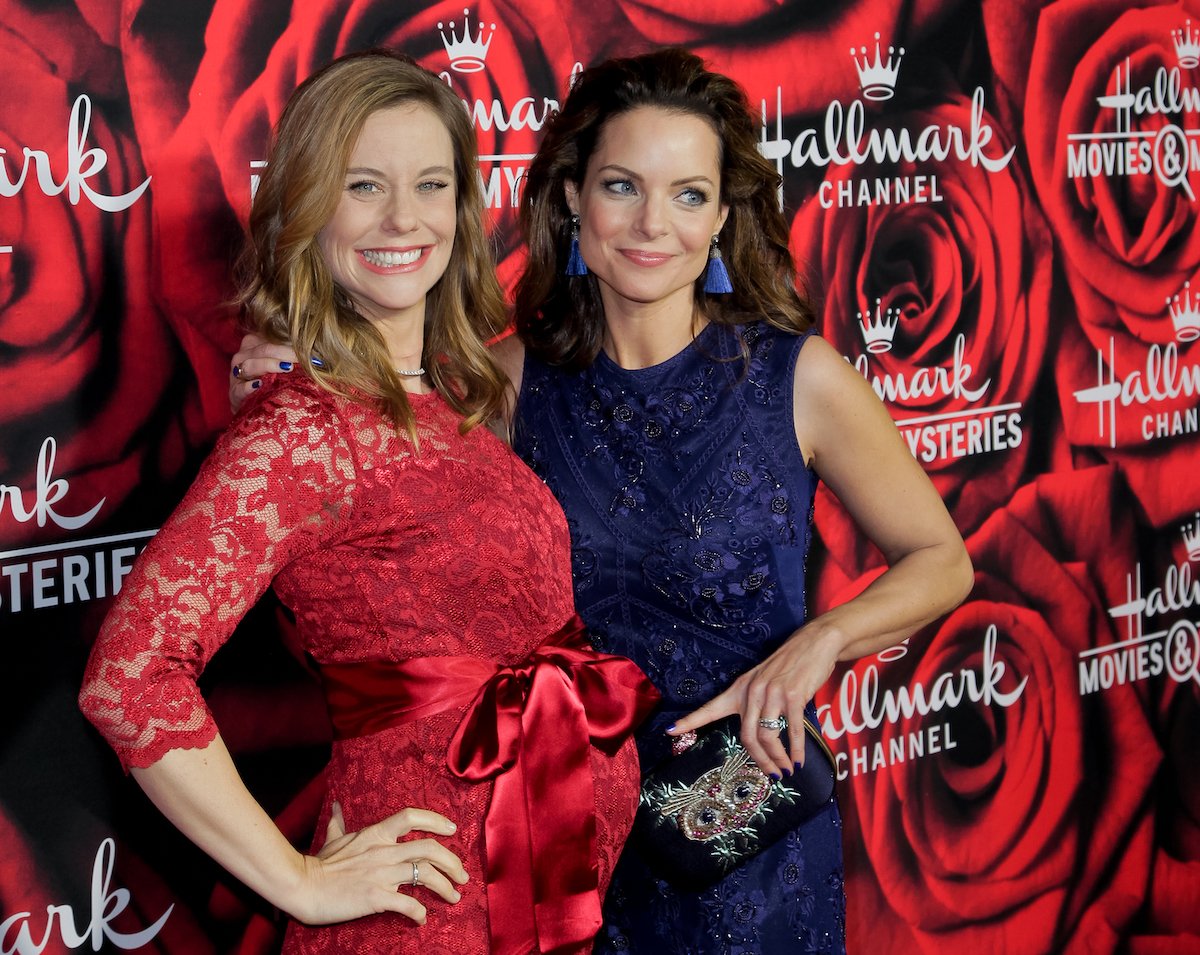 To make their childhood dreams become reality, Hallmark has produced two films to allow the sisters to be sisters in real life and on stage. Williams-Paisley will play Jennifer Swift, who lives in Salt Lake City and runs a successful restaurant. The business was started by her late husband, and she is struggling to keep it going and raise her teenage son Simon, played by Jacob Buster. Williams will play her sister Meg Swift, who stayed in their hometown of Hazelwood to help their parents run a bakery.
One film is focused on Jennifer returning home for Christmas, while the other is about Meg taking the time to go to Salt Lake City to help with the restaurant's Christmas competition. The two movies run during a simultaneous timeframe but tell the story from each sister's point of view. Each film has its own points and feelings but shares some scenes. Viewers will not have to watch both films to understand the story but will have the advantage of seeing both sisters' perspectives if they do.
Sister Swap: A Hometown Holiday and Sister Swap: Christmas in the City are a "life-long dream" for the pair to be able to work together and "it was even better than we imagined," William-Paisley told People. "So good, in fact, we decided that from now on, every project we do should be with each other."
Ashley Williams is an accomplished actress herself
The youngest of the sisters, Williams can hold her own when it comes to acting and directing. She has been involved in shows like How I Met Your Mother, The Jim Gaffigan Show, and Something Borrowed. (You can also see her huge list of appearances and Christmas-themed movies on IMDb.) Williams has been married to Neal Dodson, who will also star in the film, since May 2011. Like her sister, she has two children to spend her family time with.
Hallmark's "Countdown to Christmas" begins Oct. 22 — so be sure to look for the time when you can see the sister's movies Sister Swap: A Hometown Holiday and Sister Swap: Christmas in the City!