'King of Queens' Alum Leah Remini Won This Role Over Jennifer Aniston
Leah Remini started acting in the 80's on television shows like Head of the Class and Who's the Boss? Auditioning for several sitcoms to make a name for herself, Remini often found herself competing against then-aspiring actor Jennifer Aniston. Yet when the two went head-to-head for a guest role on a top NBC comedy, the King of Queens alum walked away with the part.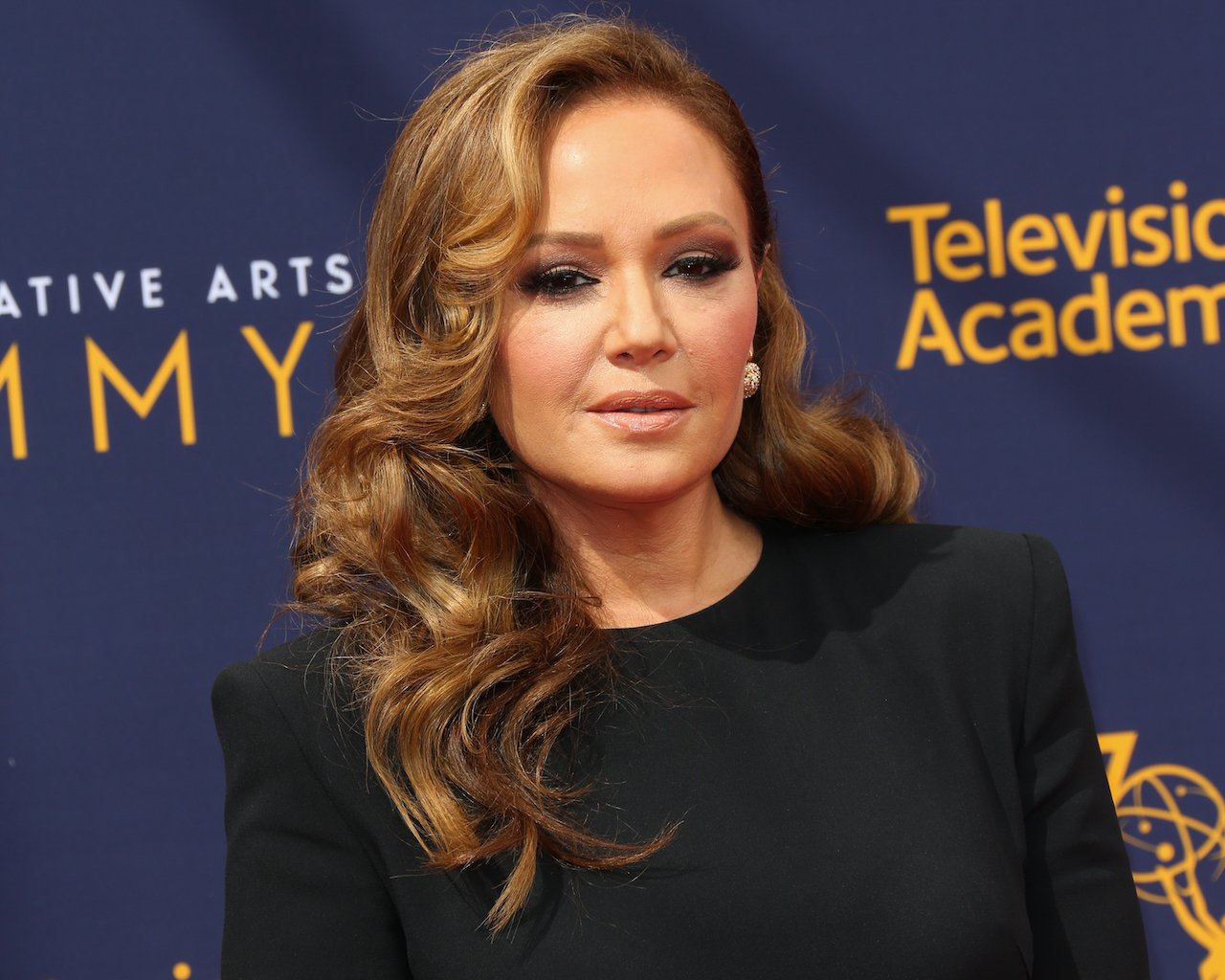 Leah Remini and Jennifer Aniston tried out for the same guest spot on 'Cheers'
Remini was making some traction for herself in Hollywood through a handful of roles on the small screen. When making the rounds of auditions, Remini often got to know her competitors since they were often trying out for the same parts.
"It seemed like all the actresses in L.A. were going out for the same roles," Remini wrote in her 2015 book Troublemaker: Surviving Hollywood and Scientology. "After a few rounds of endless auditions at the studios, I was able to identify the girls who were my competition for these coveted spots."
Landing an opportunity to audition for a guest spot on the NBC hit Cheers in 1993, Remini wasn't all that surprised when she saw a familiar face hoping to land the same role.
"When I walked into an audition for the part of Rhea Perlman's daughter on Cheers and saw one of my regular contenders," Remini recalled, "I was like, 'Ugh, there's Aniston'."
Jennifer Aniston was 'normal', according to Leah Remini
Remini described how she frequently ran into Aniston on the audition circuit. Both close in age and seeking the same types of roles, Remini and the Friends star would chat while waiting to read.
"Jennifer Aniston and I had become friendly from seeing each other so much at various auditions," the Kevin Can Wait star said. "She was normal, unlike most other actresses who, if you tried to make small talk, like asking where they were from, would accuse you of trying to 'psych them out'. One girl I tried to shoot the sh*t with got up and walked out. So when you find someone like Jennifer, who isn't douche-y, you develop a natural camaraderie."
Although they were vying for the same part, Remini was honest about needing the job and told Aniston of some bills she needed to square away.
"When I saw her in the last round of callbacks from the Cheers audition, I said, 'F*ck, I hope you don't get this one. I need to pay my rent,'" Remini explained. "Jennifer just smiled and said, 'I hope you get it, then.'"
Jennifer Aniston was still 'Friend'-ly despite Leah Remini landing the part
While the character of Serafina Tortelli was right up Remini's alley, she still wasn't sure if she'd win out over Aniston.
"The part of Carla's daughter was kind of a no-brainer for me, but you never know," Remini remarked. "So when the casting agent came out and said, 'Jennifer…', I was thinking, 'You have got to be f*cking kidding me.'"
Turns out, Aniston was sent home and the Dancing With the Stars alum was given the role. Remini noted Aniston's kindness and good sportsmanship upon receiving the news.
"The agent finished the sentence with, 'Thank you so much, but we're going with Leah this time,'" Remini wrote. "Jennifer couldn't have been sweeter. 'Congratulations, honey!' she said, and I could tell she really meant it."