'King of Queens': Carrie's Dad Was Played By Another Actor Before Jerry Stiller
Jerry Stiller has not one, but two iconic roles he's known for on two successful TV shows. His first one was on Seinfeld, but he'd later star on King of Queens as well. But did you know that Stiller's role on King of Queens was played by someone else first? Here's the story of Stiller's career, his role on King of Queens, and who played it before he did. 
Jerry Stiller had an amazing career in show business even before 'The King of Queens'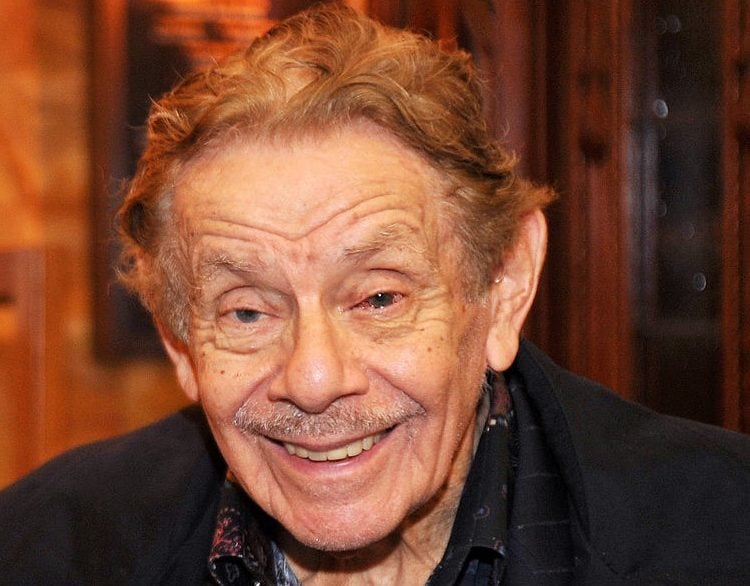 While some King of Queens fans may only know Stiller from his role on that show, he's done a lot more. Stiller is something of a comedy legend. He first came to fame as part of a comedy duo, performing with his wife Anne Meara as part of the tandem Stiller and Meara. 
Stiller then received worldwide acclaim for a bit part on another sitcom. Beginning in season four of Seinfeld, he played Frank Costanza, father of George Costanza and husband to Estelle Costanza. As Frank, Stiller was known for speaking in a loud, halting tone. He wasn't one of the show's main characters, but he was one of the funniest. He was featured in many of the show's funnier plotlines, including: 
Going into business with Kramer as the inventor of a bra for men known as the bro (or the "mansierre" as Frank called it). 
He decides to move to Del Boca Vista, the oft-mentioned Florida retirement community, simply to spite Jerry's parents. 
He sells computers out of his garage, pitting George against his childhood rival Lloyd Braun. 
After having a traumatic experience making soldiers sick as a chef during the Korean War, he returns to cook for a benefit at Kramer's urging. After seeing a man in fatigues have a coughing fit, he has an episode and turns over an entire table of food. 
No matter where he was performing, Stiller was known for his incredible comedic timing as well as his boisterous, over-the-top, larger-than-life personality. It's what made him such an irreplaceable part of King of Queens. 
Who did Jerry Stiller play on 'King of Queens?' 
At the center of King of Queens were Kevin James' Doug and Leah Remini's Carrie. As the two main characters of the show, the storylines generally focused on and followed them.
Of course, the show had plenty of hilarious supporting characters, and Stiller played one of them. He portrayed Arthur, Carrie's Dad. Arthur lived in the Heffernan's basement, more often than not finding ways to interfere with their lives much to Doug and Carrie's chagrin. 
Stiller's run as Arthur wasn't quite the same as his performance as Frank Costanza. He wasn't quite as loud or forceful, but he was nonetheless still hilarious. Stiller's ability to play a totally different yet still funny character just showcased his comedic range. 
Carrie's Dad was played by another actor before Jerry Stiller 
In an interview with The Futon Critic, King of Queens executive producer David Bickel said that Stiller was not originally cast as Carrie's father. In fact, the pilot was filmed with an actor named Jack Carter in the role.
According to Bickel, the show's producers were attempting to bring him onto the show's staff and showed him the pilot. Bickel said they had filmed a "hybrid" pilot, with scenes featuring either Carter or Stiller in the role edited together. 
Why did they make the switch? Here's how Bickel explained it: 
"I think they wanted Jerry to begin with but he wouldn't do it, couldn't do it, whatever it was. So they went with Jack Carter. And then [later on] they realized they could get Jerry so they made that hard phone call to Jack."
It was a tough break for Carter, but certainly understandable based on the talent and name recognition of Stiller.