'King of Queens' Phased Out 1 Important Character Without Addressing the Departure
King of Queens may have had two main characters, but the TV show had no shortage of funny performers in many of the supporting roles. One of those was the character of Richie Iannucci. Despite being a major character on the show, Iannucci disappeared early in the show's run without another reference to his departure.  Let's take a closer look at King of Queens, the role Richie played, and why he disappeared. 
The premise of 'King of Queens'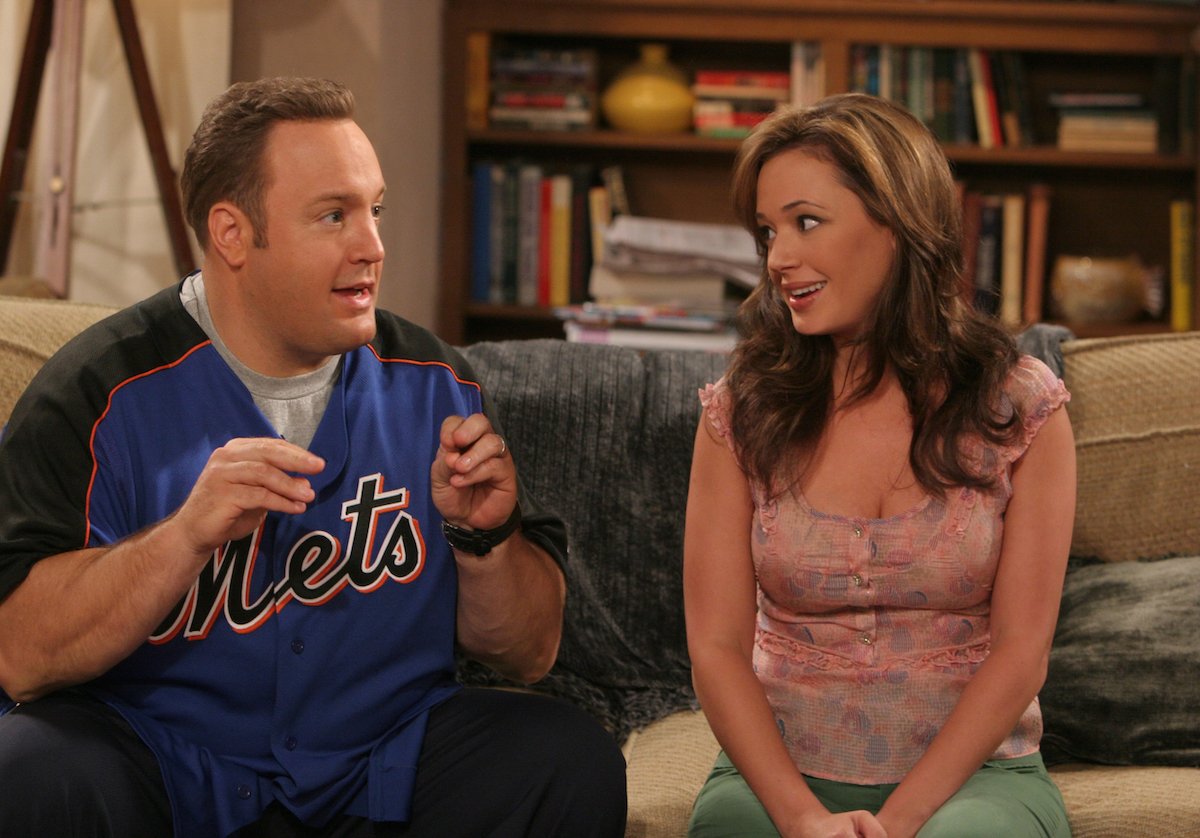 King of Queens starred Kevin James and Leah Remini as married couple Doug and Carrie Heffernan. Doug is a delivery driver who often fights with his wife, despite the love the two have for each other. The sitcom followed them as they live in a house in New York's Queens borough.
Complicating matters further was the fact that they had Carrie's father, Arthur living in their basement. Arthur often served as something of a fly in the ointment, acting as a nuisance in the personal affairs of both Heffernans. 
The show also had a strong supporting cast of co-stars and guest stars. Many of Doug's friends on the show provided hilarious comedic support. For example, stand-up comedian Patton Oswalt is a nationally famous headliner, but on the show, he played Doug's friend Spence. Another one of Doug's friends was a man named Richie Iannucci. 
Who is Richie on 'King of Queens?' 
Richie and Doug went to high school together. At the show's outset, the two often spent time together, continuing their connection from their youth. Richie affectionately calls Doug the nickname "Moose" and is a New York firefighter. Richie's persona on the series is that of a ladies man, though he is married.  
Richie's wife doesn't get along with Carrie, and she eventually is discovered to be having an affair behind Richie's back. While Richie attempts to save the marriage via counseling, she instead runs away with the doctor they're seeing. 
Played by actor Larry Romano, Richie serves a critical role in the show. Before the events of the series occur and shown in flashbacks, Richie is shown to hit on Carrie and one of her friends when the group is much younger.
Though Carrie doesn't like Richie, her friend ends up going out with him. This enables Doug and Carrie to get together, starting their relationship. 
What happened to Richie on 'King of Queens?' 
According to Screen Rant, Richie's role on the show was at first important, as one of Doug's best friends as well as the person who helped him meet Carrie. But after being an integral part of Doug's circle of friends, he disappeared from the show without an explanation.
This isn't uncommon for a TV show — shows are written differently all the time to account for the loss of a performer or for creative reasons — but it's a bit odd that the show's writers never thought to address the loss. 
So what actually happened to make Richie exit the show? It turns out that it had little to do with the character himself. The truth was that Romano wanted to leave the show, so he was let out of his contract. Rather than come up with a reason why he wasn't appearing, the creative team behind the show opted to move on without another reference. 
Did it work? Ultimately, yes. Romano was a big character on the show, but he wasn't one of the main characters. It wasn't as if James or Remini were leaving. By not dedicating any dialogue to Richie's departure, the show was simply saving time for other storylines more integral to the comedy or the plot.