'King Richard': Where to Watch Will Smith's New Movie
Here's where and when to watch 'King Richard,' starring Will Smith.
Will Smith is a busy man. He's receiving Oscar buzz for his role in the film King Richard, and his memoir, Will, is due to drop in November 2021. Life stories are his jam right now, but the Richard Williams biopic has a special place in his heart. It follows the story of Serena and Venus Williams' father, the man who put them on the path to athletic excellence.
King Richard takes viewers back to the Williams sisters' childhood, a time when Serena had health issues and Venus' talents turned her into a kid coach in the family. Williams, a Louisiana native, pushed his children to make education a priority and worry about riches later.
His guiding influence helped shape Venus and Serena Williams into grounded, intelligent tennis superstars. Smith — and the Williams sisters — can't wait for fans to see the film. Here's how to watch.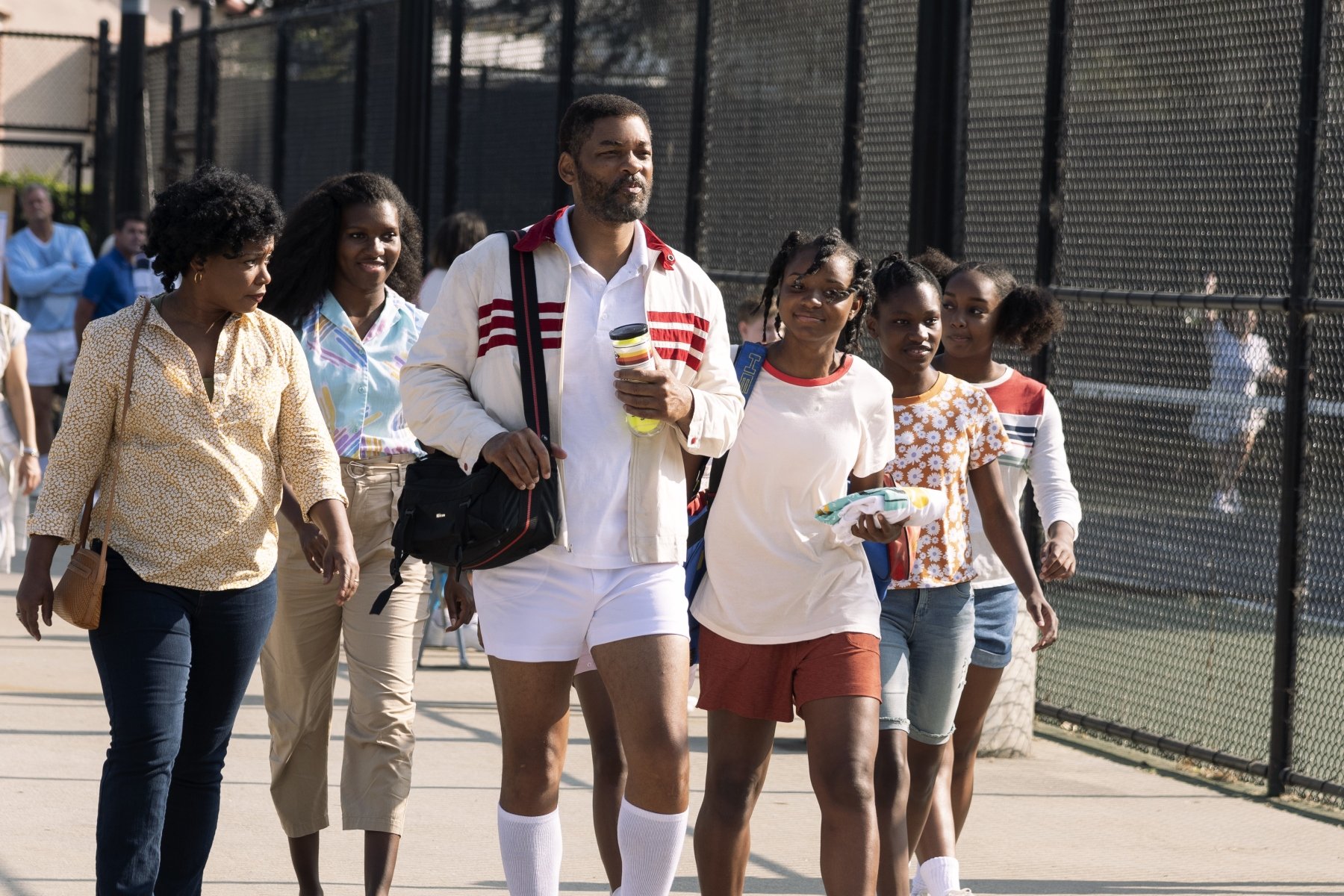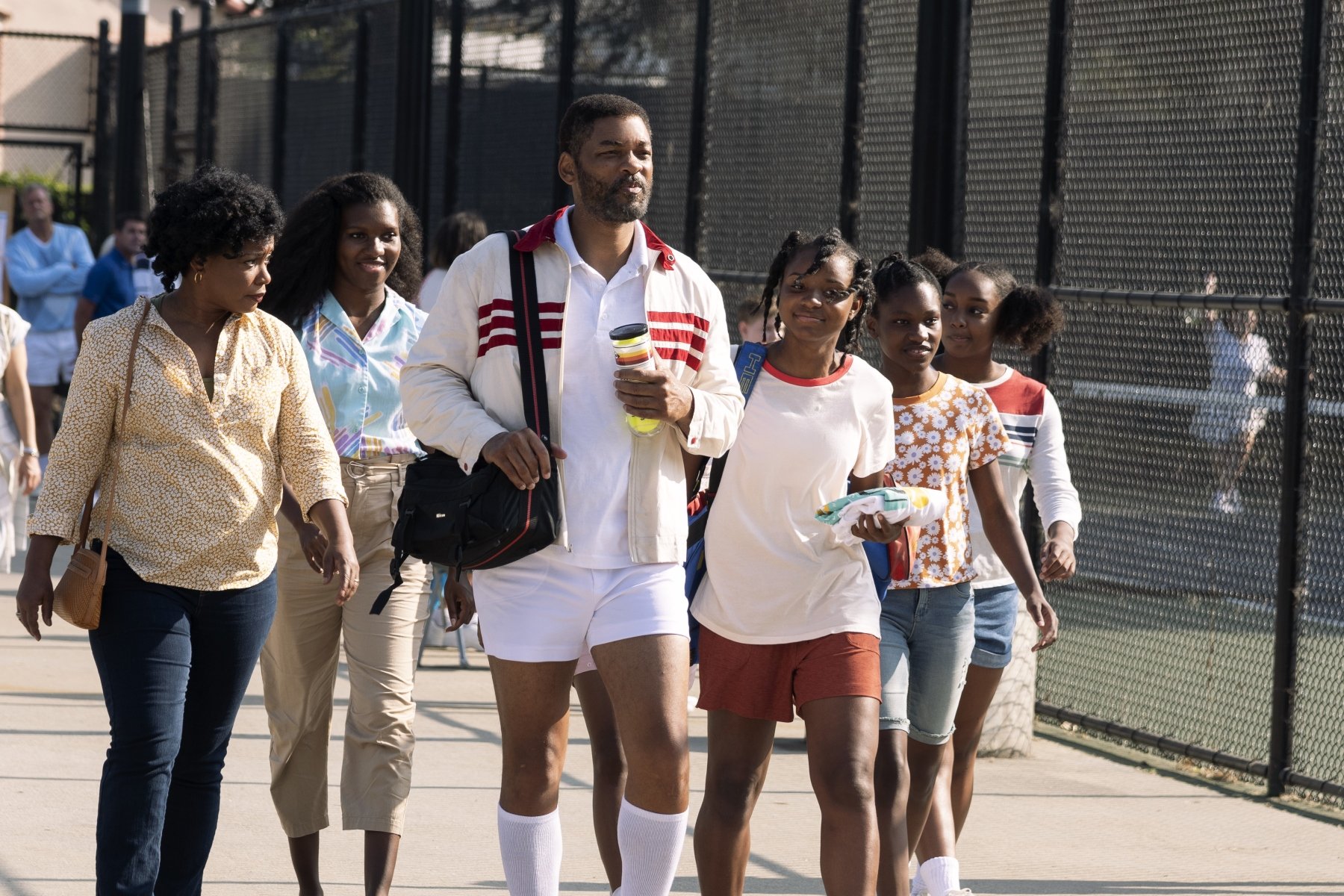 'King Richard' opens in theaters and HBO Max
King Richard will receive a full theatrical release in theaters on Nov. 19. Originally slated for a November 2020 release, the film faced delays due to the pandemic. That plan also included a streaming date in December 2020. However, viewers will be able to watch King Richard on HBO Max on Nov. 19 as well.
According to the logline from Warner Bros., the movie spotlights Williams' commitment to his family.
Armed with a clear vision and a brazen 78-page plan, Richard Williams is determined to write his daughters, Venus and Serena, into history. Training on Compton, California's abandoned tennis courts – rain or shine – the girls are shaped by their father's unyielding commitment and their mother's balanced perspective and keen intuition, defying the seemingly insurmountable odds and prevailing expectations laid before them.
Who else is in the 'King Richard' cast?
Among those in the cast along with Smith are Saniyya Sidney, who plays Venus, and Demi Singleton as Serena. Aunjanue Ellis plays the girls' mom, Oracene "Brandi" Williams, and Tony Goldwyn steps into coach Paul Cohen's shoes. Cohen was their first coach outside of their parents, and he used to train pros John McEnroe and Pete Sampras.
Williams decided to move the family to Florida and connected with Rick Macci — who's portrayed in the film by Jon Bernthal. Macci coached the girls for free for several years and helped get the Williams family set up with what they needed. He asked for a percent of their future earnings, and their father made an agreement with him.
Venus and Serena Williams approve of 'King Richard'
The famous tennis sisters spoke with Entertainment Weekly and praised Smith's performance in the film. And they feel the young actresses captured their essence. With the entire Williams family backing the project, viewers can count on it doing Richard Williams justice.
"It was an honor for me to be able to just slow it down a little bit and show people how special his mind and his belief and his faith were," said Smith. "He was a long way from a perfect man, but [he was] perfect in his belief and his love and his passion and his cultivation of his family."