Why Kirby Fans Think Nintendo Will Unveil Another New Game Before 'Kirby and the Forgotten Land' Arrives
Kirby and the Forgotten Land might not be the only new Kirby game from Nintendo this year. Rumors of a secret Kirby project have started to swirl, thanks to a mysterious entry in a Japanese magazine. Although Nintendo has not confirmed anything, many fans wonder if another Kirby game will be announced soon for Nintendo Switch. Here's why.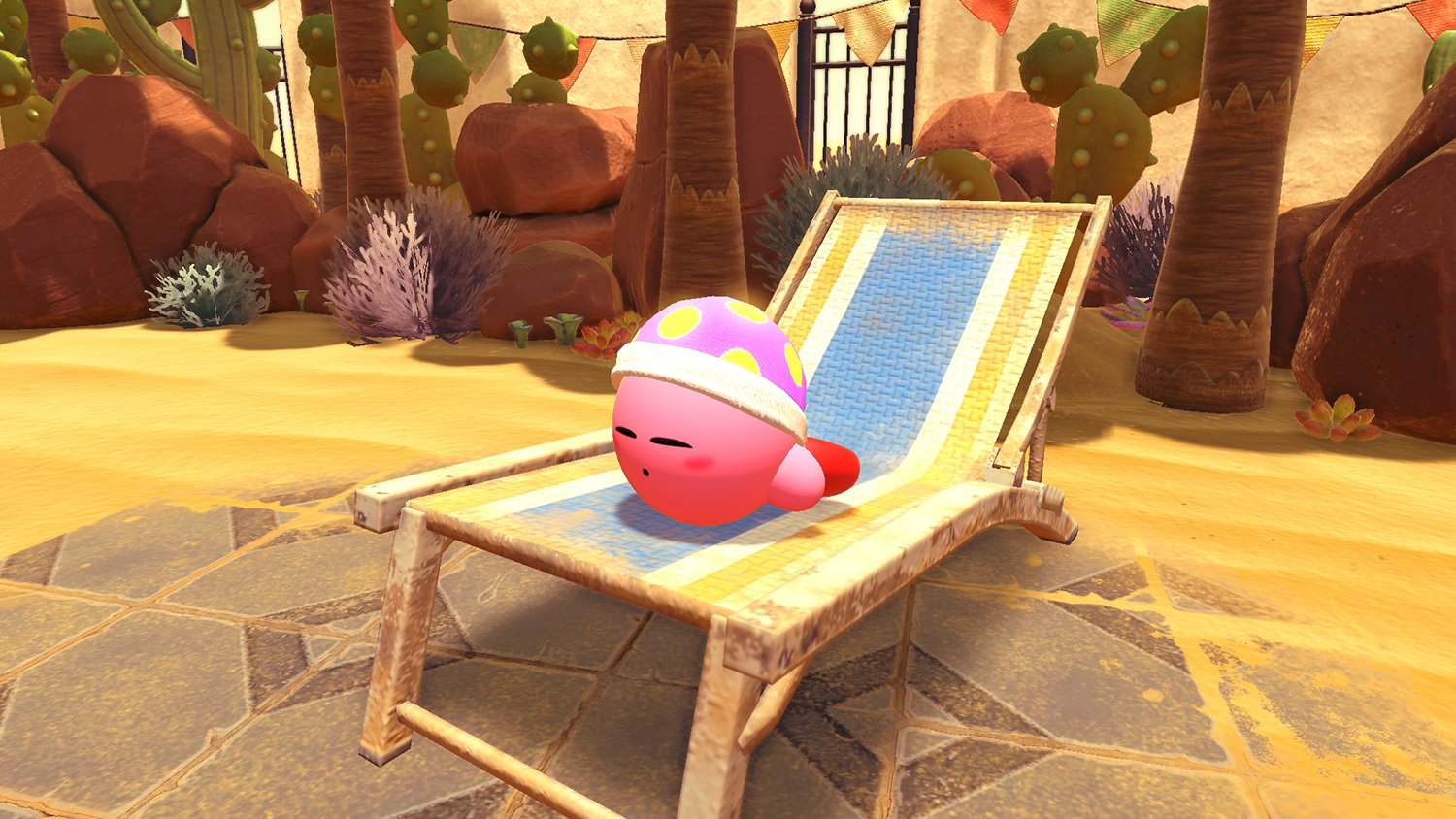 'Kirby and the Forgotten Land' arrives on Switch in March
Nintendo unveiled the next mainline Kirby entry, Kirby and the Forgotten Land, during its Nintendo Direct in September. The platforming adventure marks the first main 3D game in the entire Kirby franchise (not counting any spin-offs).
As seen in the gameplay trailer below, players will explore a forgotten island and use Kirby's various copy abilities to destroy enemies. Along the way, they'll rescue kidnapped Waddle Dees and attempt to take down the Beast Pack, an evil force that wants to take over the land. Additionally, every rescued Waddle Dee brings players one step closer to fully restoring Waddle Dee Town as a thriving center with shops, mini-games, and more.
Kirby and the Forgotten Land arrives on Nintendo Switch on March 25, 2022.
A Japanese magazine suggests another Kirby game announcement might come soon
Kirby and the Forgotten Land has created quite the buzz because of how different the adventure feels from previous installments. However, many fans are already talking about what might be next for the series. It all started with a little excerpt from the Japanese gaming publication Nintendo Dream.
Twitter user Dededaio shared a photo of the magazine excerpt and added a Japanese to English translation. According to the translation, a new Kirby title could be on its way in addition to Kirby and the Forgotten Land.
"In addition to detailed news about Kirby and The Forgotten Land, we've also included a new game that we didn't expect! I have a feeling that a new title will be announced," the translation read.
The translation also indicated that this information would be included in Nintendo Dream's next issue on Feb. 21.
Now, if the translation is correct, it doesn't necessarily mean that the "new game" is a Kirby game. However, it could mean that Nintendo will host another Direct to announce whatever this project is before the magazine's February release.
It's also important to note that, as a Nintendo Life user pointed out, the translation should have included another phrase from the excerpt: "sorry if it isn't [announced]." That seems to indicate that an announcement might not happen.
As always, fans should remember that this is only speculation. We won't know for sure about a new Kirby game — or any game at all — until Nintendo mentions it.
Nintendo celebrates 30 years of Kirby in 2022
If there was ever a great time for big Kirby news, it's 2022. This year marks the 30th anniversary of the Kirby franchise. And, just like Nintendo's past anniversary celebrations for The Legend of Zelda and Super Mario, the festivities will probably last all year long.
Kirby and the Forgotten Land and a special Kirby wallpaper are only the beginning of Kirby's 30th anniversary bash. As seen in the tweet above, Nintendo teased that more "activities" will be announced soon.
Fans will have to stay tuned to see if the rumors about Nintendo's new Kirby game hold true. In the meantime, Kirby and the Forgotten Land is available for pre-order now.