Kirk Franklin Apologizes For Cursing His Son Out in Leaked Phone Call
Gospel singer Kirk Franklin was trending on social media on March 13 for using profanity. His estranged son put their relationship on blast again with a leaked recording of their phone conversation. It's since gone viral and caused Franklin issue an apology to his music fans.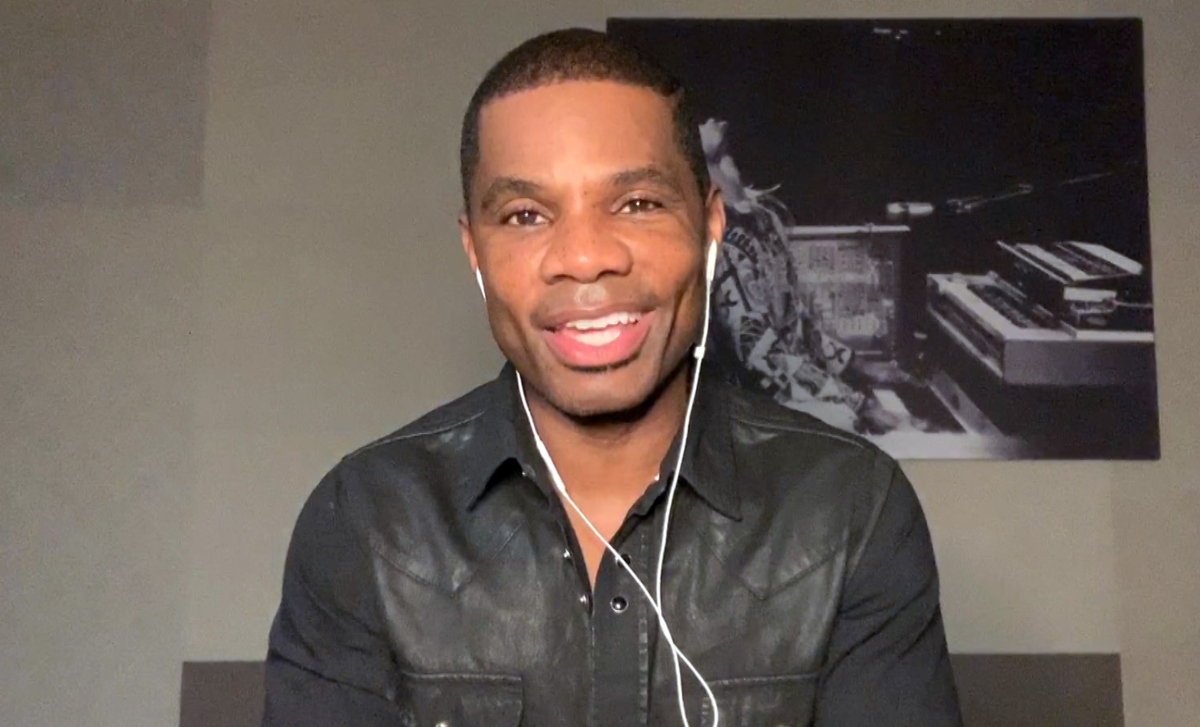 Kirk Franklin's son Kerrion leveled new complaints against his dad
Kerrion Franklin is Kirk Franklin's 30-something eldest child from a previous relationship. He has two children with wife Tammy Franklin and adopted her daughter Carrington when they got together.
Kerrion and Franklin have had a strained relationship for years. In 2018, Jones took to Instagram and accused his father of neglect and trying to kill him, according to Ebony magazine.
This March, he posted a cryptic message on Instagram that read, "I'm not allowed to have any childhood pictures of myself or my family. Some of the sh*t I see yaw complain about is so surface. I've been through the fire."
This led to speculation that Jones was having problems with his father and after responding to commenters, Kerrion wrote that his heart was broken, and Franklin was the cause.
On March 13, he leaked a recording of a phone conversation where Franklin can be heard yelling and cursing at him for an unknown reason. In the clip, Franklin uses the words b*tch, a*s, and a few f-bombs while telling his son off before abruptly hanging up. The video went viral on social media.
Kirk Franklin apologizes to fans
After hearing the clip, some took the elder Franklin's side while others condemned the gospel artist for speaking that way. He then posted a video addressing the phone leak and spent a moment apologizing to his fans.
Franklin admitted to having a toxic, tense relationship with his almost 33-year-old son and stated they'd been to counseling for the family matter.
He added that the recording was part of argument the pair had and said people didn't get to see the part where he called their therapist to intervene. Franklin asked for compassion and prayer.
Kerrion responds to Kirk Franklin apology
Unsatisfied with his father's response, Kerrion posted a video on his Instagram Stories accusing his father of lying. He stated Franklin hasn't been consistent with counseling and that pastor T.D. Jakes was also on the phone call. He also claimed that his father recorded the call too.
Kerrion also made a lengthy post on Instagram with a photo of the family from 2006 Jet Magazine shoot. He claimed it was the last time he was able to take a family photo and that he's suffered years of neglectful treatment. However, he urged people not to go after his father.
"Plz do not crucify my father. I am not here to bash him across the board. I didn't even cuss in the recording. Why do ppl 'assume' I did something to deserve verbal abuse. I just said what he said back to me. my father has been speaking very mean & manipulatively to me for 15 years now. My voice will be heard. I forgive him for the past pain," he wrote.
As this plays out on social media, one of the other Franklin children — Kennedy — jumped into the fray to defend her father.