Kirk Frost of 'Love & Hip Hop: Atlanta' Denies Rumors He Adopted and Married His Wife When She Was Underage After Old Videos Resurface
Kirk and Rasheeda Frost of 'Love & Hip Hop: Atlanta' are dispelling rumors that they married when Rasheeda was underage. Kirk says the rumors are silly.
Aside from the fact that many Love & Hip Hop: Atlanta fans are not buying Kirk and Rasheeda Frost's newfound marital bliss, many are now questioning whether or not they married when Rasheeda was underage. After a video from popular YouTube vlogger Tasha K resurfaced where she alleged that Kirk adopted Rasheeda when she was a teen and then married her, the backlash against the couple continued. Kirk and Rasheeda have taken to social media to clear the air.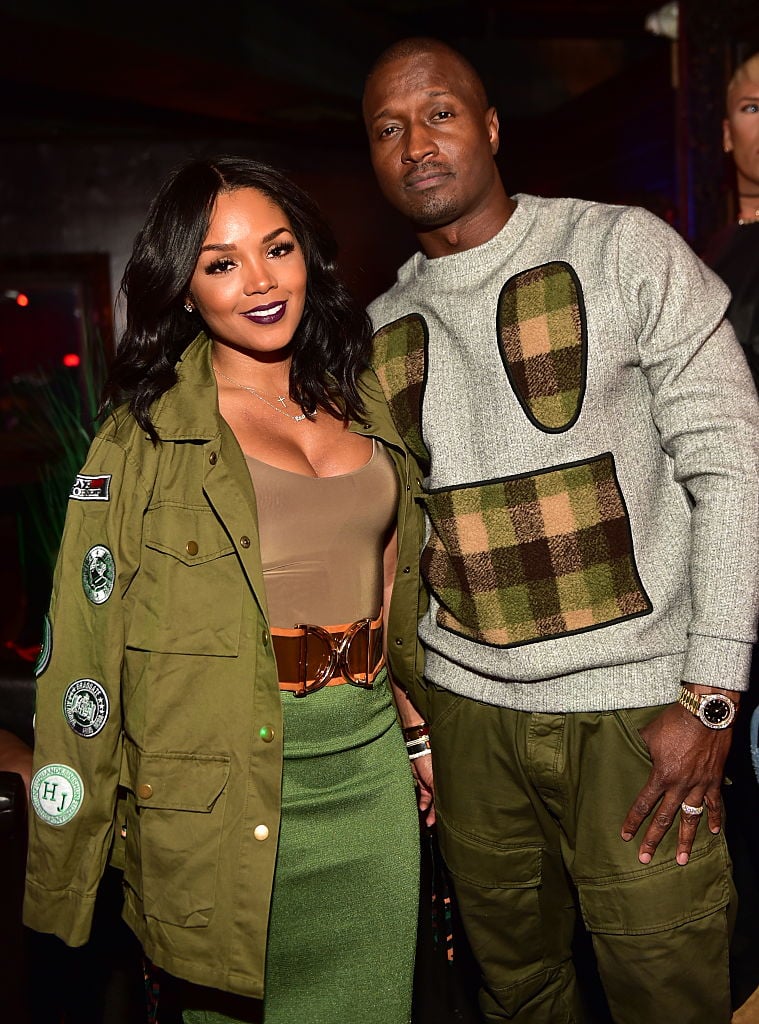 Tasha K's YouTube video alleges Kirk adopted then married Rasheeda
Fans watched as Rasheeda worked to put her marriage back together after Kirk's infidelity. According to Tasha K, the reason Rasheeda decided to remain in her marriage is because Kirk is allegedly Rasheeda's legal guardian when she was 16.
Furthermore, this all was made possible by Rasheeda's mother. Her mother allegedly approved of the adoption after she made the decision to move to Hawaii with her new husband, who was in the military and stationed there.
Tasha K claims that a teenage Rasheeda did not want to go with her mother to Hawaii and in order for Rasheeda to remain in Georgia, she needed a legal guardian. Kirk allegedly signed the guardianship forms so that Rasheeda could remain in Georgia.
Tasha K says Rasheeda moved in with Kirk and his family and the two soon began dating. According to Tasha K, the loyalty Rasheeda shows to Kirk is a result of Kirk stepping in for her when she did not want to move with her mother to Hawaii.  
Kirk and Rasheeda Frost deny they married when Rasheeda was 17 – the couple don't confirm their ages
Rasheeda was the first to respond to the internet chatter about her and Kirk by responding to several comments on her Instagram account. She clapped back at one user who compared Kirk to R. Kelly.
"Here's some help I've never been adopted I didn't know s**t about Kirk when I was 15 & sho wasn't thinkin bout getting married," Rasheeda wrote.
Kirk further clarified things in a video he posted to Instagram with Rasheeda sitting beside him. 
"I ain't f***ing adopt Rasheeda…I would definitely not be in there marrying nobody at muthaf***ing 17 and I'm 31," he said. "I know y'all read stuff on the internet about people ages and think you know, you don't know….I'm not gonna sit here and tell nobody age but I'm not interested in marrying a minor."
Old video surfaces of Kirk and Rasheeda Frost's friends speaking about Kirk meeting Rasheeda was she was 17
After the couple denied the rumors, The Shade Room posted a throwback video of Rasheeda and Kirk out with friends speaking of how the couple's relationship started. Former radio personality Eboni Elektra mentioned in the video that Kirk would pick Rasheeda up from high school when they began dating. Elektra also notes in the video that Rasheeda was 17-years-old. 
"You [Rasheeda] was 17…You [Kirk] had the flyest car, picking her up from high school and that's the only way you got her pretty a** and now we here how many years later," Elektra is thought to have said in the video – though some of the audio was bleeped out.
Rasheeda nor Kirk have responded to the video in question.