Kirsten Dunst Once Admitted She Wouldn't Have Been Into Jake Gyllenhaal if He Was a Bad Actor
As some know, Kirsten Dunst and Jake Gyllenhaal were briefly a couple in the 2000s. But to be her boyfriend, Dunst once revealed there were certain qualifications Gyllenhaal had that drew Dunst towards him. One of those qualifications was Gyllenhaal's acting abilities. And if Gyllenhaal wasn't a good actor, Dunst might not have dated the Nightcrawler star.
Maggie Gyllenhaal originally brought Jake Gyllenhaal and Kirsten Dunst together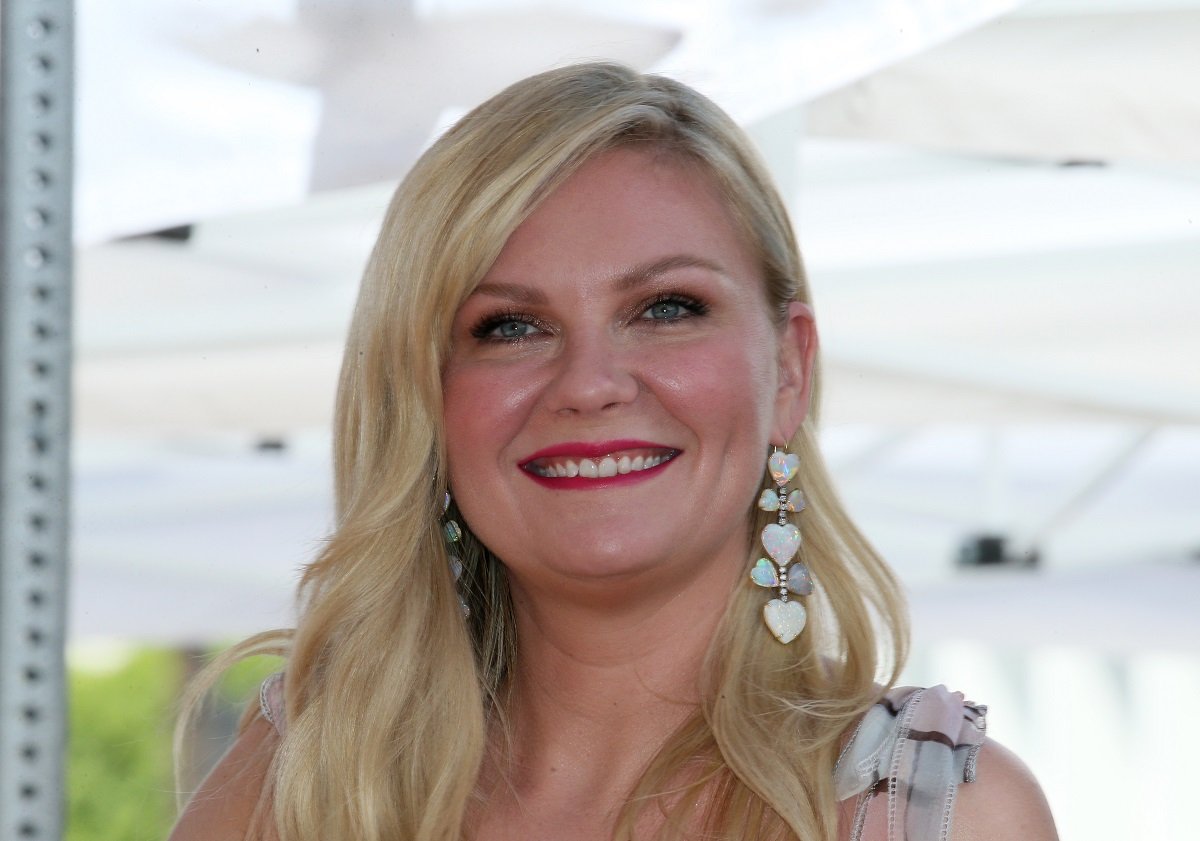 Jake Gyllenhaal had his sister to thank for his relationship with Dunst. According to The List, Maggie Gyllenhaal and Kirsten Dunst starred in the movie Mona Lisa Smile. The Lost Daughter star would eventually introduce Dunst to her brother, leading towards a romance between the two. Although the relationship may not have lasted for long, Dunst was once very candid about how she felt towards her partner.
"I am really happy and in love," she once said via People.
Meanwhile, the Spiderman Far From Home actor had a much more grounded view of their relationship.
"Kirsten and I know what's real and what's not," he said. "We know what happens when you are both actors."
Kirsten Dunst wouldn't have dated Jake Gyllenhaal if he was a bad actor
As with most people, Kirsten Dunst once had her own preferences when it came to her significant other. However, her preferences were different than most. According to Contact Music, the Spider-Man star shared that she focused less on looks and more on talent. For instance, it was Gyllenhaal's own ability as an actor that she found attractive. And if he wasn't a good actor, they probably wouldn't have been an item.
"Talent is such a turn-on. If he looked the way he does [then] and was a bad actor and not a nice person, I wouldn't be into him," Dunst admitted. "He's just smart, thoughtful, goofy, sweet and not trying to be somebody he's not."
Apart from his talent and personality, Gyllenhaal's skills in the kitchen also won over Dunst's heart.
"He's a really good cook. I love everything he makes. One birthday, he made me a six-course meal of all my favorite foods: butternut squash soup, braised short ribs, coconut cake…" she added.
Why did Jake Gyllenhaal and Kirsten Dunst break up?
Both Gyllenhaal and Dunst have been somewhat private on the details that led to their break-up. However, according to InStyle, Dunst gave a brief explanation of their split to the now-defunct tabloid News of the World.
"He's a stay-at-home boy and I'm an out-on-the-town girl," she reportedly confided.
Meanwhile, in a 2005 interview with The Telegraph, Gyllenhaal provided a little insight regarding his views on relationships. Particularly, when he was dating in his 20s.
"I'm 24 years old and my relationships are going to be incredibly dramatic just by the nature of what they are," he said. "I'm at an age where I don't totally know who I am, so how can I know who I am in a relationship?"
Gyllenhaal also brought attention to how the world around him and movies have manipulated young people's ideas of love. Arguably for the worse.
"Society gives us these ideas of what love is supposed to be and how we're supposed to act and the movies say very simply, guy gets girl, guy loses girl, guy gets girl again, and I have subscribed to that idea and I think a lot of young people of my generation have done the same and have been led to a lot of unhappiness," he continued.
RELATED: Jake Gyllenhaal Cried When He Didn't Get Role in 'the Mighty Ducks'