Kirsten Dunst Addresses 'Spider-Man: No Way Home' Rumor About Mary Jane
Kirsten Dunst answers the big question about whether she'll appear as Mary Jane in 'Spider-Man: No Way Home.'
With Spidey making a major social media landing in the Spider-Man: No Way Home trailer, there is an array of theories and questions about who else may show up in the film. Andrew Garfield? Tobey Maguire? Will Doctor Strange be the only Avenger in the movie? How about the Sinister Six? And perhaps one of the most important questions: What about all the "MJ" incarnations?
Kirsten Dunst and Zendaya have both fulfilled Spider-Man's romantic interest role, and at one time, Shailene Woodley was supposed to become Mary Jane Watson. Dunst is aware of all the chatter, and she recently spoke about whether fans will see her in the new movie.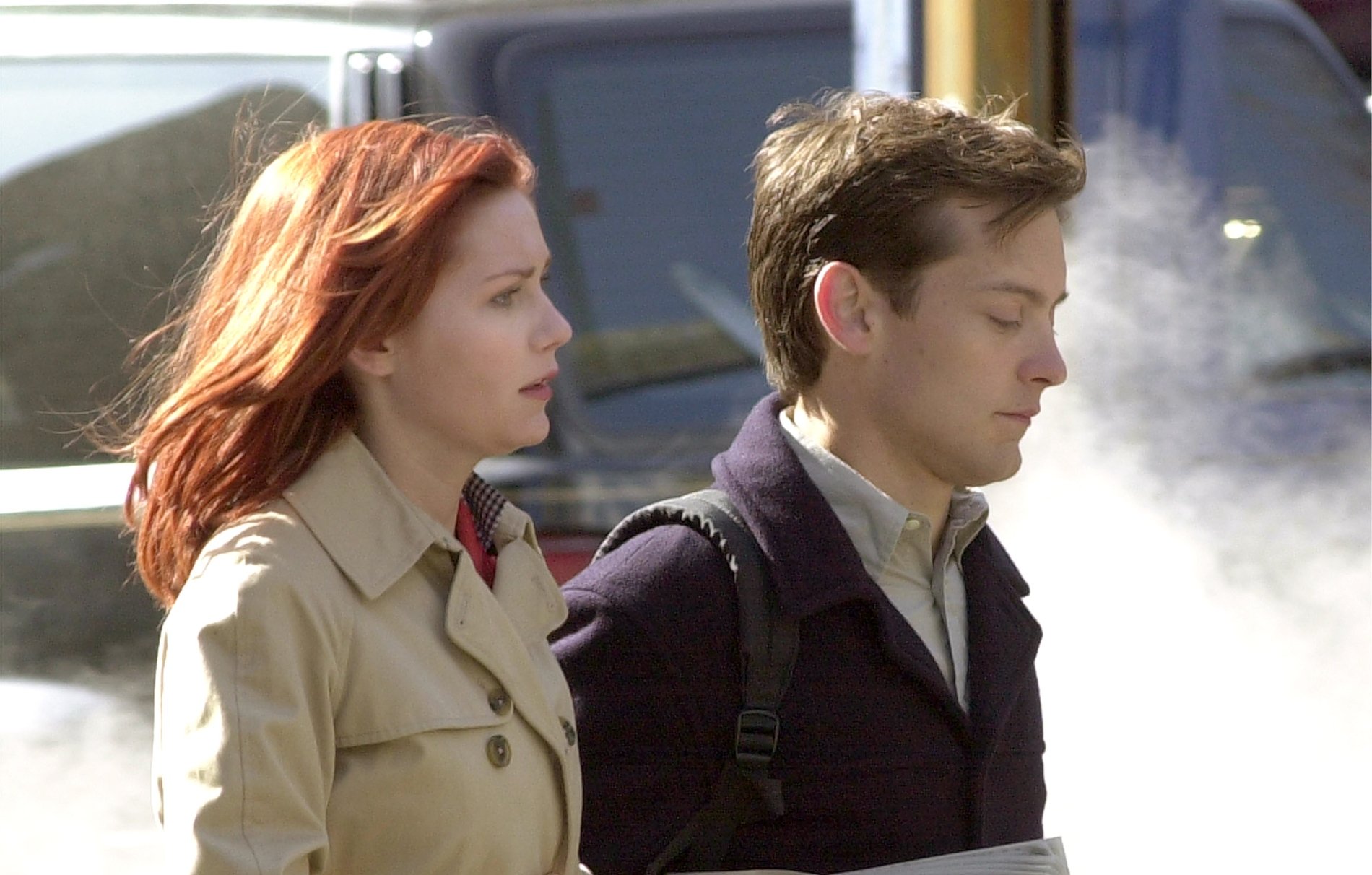 Kirsten Dunst gives firm response on 'Spider-Man: No Way Home'
Dunst played Mary Jane in all three Sam Raimi Spider-Man films that dropped between 2002-2007. As part of the first wave of movies, she brought the character to life in the original live-action version alongside Tobey Maguire. Fans still talk about that iconic upside down kiss.
Given all the fanfare surrounding No Way Home and its dizzying timeline plot, it's reasonable to speculate that Dunst's MJ may show up. It's the multiverse after all! However, the actor offered a no-nonsense reply about her involvement with the film during a recent interview with Total Film.
Laughing, Dunst said, "I'm not in the movie, no. I know there's rumors, right?" When pressed about Willem Dafoe and Alfred Molina returning from the past Raimi movies, she laughed again. "No, I'm the only one. 'Can't put an old girl in there!'" Dunst added.
Dunst hasn't watched the new 'Spider-Man' movies
While Marvel fans and many MCU actors are up to speed on the expanding superhero universe, some stars like Dunst don't keep up. She also admitted to Total Film that she has not watched any of the recent Spidey films.
"I haven't seen any of them. I don't watch superhero movies, though. I don't watch anything like that. It's just not my kind of movie," admitted Dunst. "I can't tell you the last time I saw one. I think I saw maybe Captain America with my friend in a theatre, which was — what? — a long time ago when that first came out. I just don't watch them."
However, she revealed that she enjoyed working on Raimi's movies and collaborating with co-stars Maguire, Dafoe, and Malina. "It was also nice to come back to work with the same people, too, you know? It was nice to know I had that to return to, too, because then any move I made in between could be anything."
Dunst recalled Raimi's enthusiasm for Peter Parker's story and how working on the movie felt "very intimate" compared to a grand scale production.
Dunst will appear in 'The Power of the Dog'
Though she's made it clear she won't be part of the Spider-Man's next adventure, Dunst can be seen in Netflix's The Power of the Dog. In the film, she plays Rose, a widow who marries George Burbank, the brother of Benedict Cumberbatch's Phil Burbank. George, played by Dunst's real-life partner Jesse Plemons, constantly clashes with his cruel bully of a brother.
Phil targets Rose and her son in this story, which is already receiving praise from critics. Stream it on Nov. 17.