Kirstie Alley Has a Major Issue With New Academy Award Rules, Fans Divided
In 2016, #TheOscarsSoWhite became a trending topic following another less-than-diverse Academy Awards ceremony. Now, the Academy issued a new set of standards moving forward. Star Kirstie Alley shared her thoughts on social media, and fans followed suit.
The Academy Awards released new rules for nominees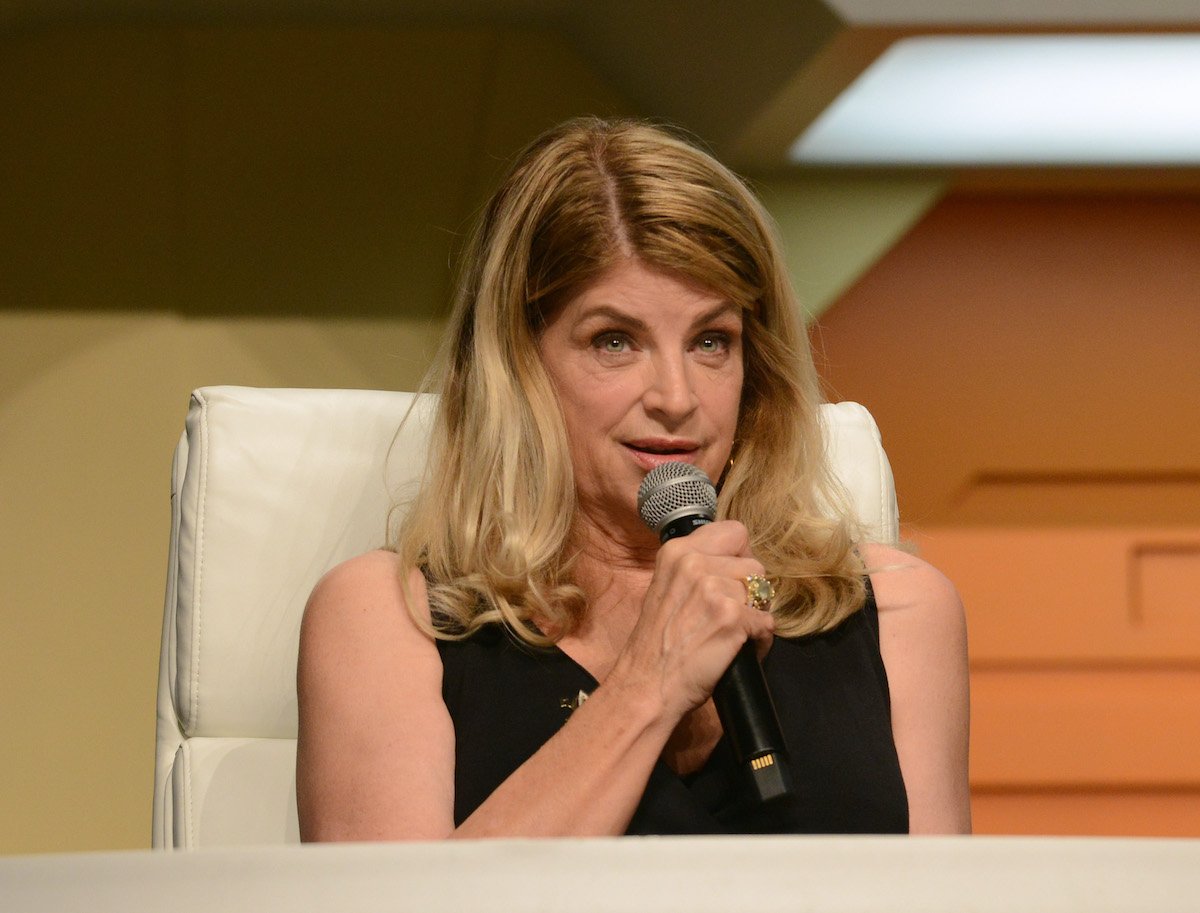 By the time the 2021 Oscars roll around, things will be different than previous years. The Academy of Motion Picture Arts and Sciences stated changes moving forward.
The 94th Academy Awards will feature a new inclusion initiative for the Best Picture category as "part of its Academy Aperture 2025" and "will take effect starting on July 31," according to E! News.
10 nominees will benefit from the new standard. Likewise, a "quarterly viewing process" will be implemented so members can view films throughout the year. This is to "broaden each film's exposure, level the playing field, and ensure all eligible films can be seen by voting members," a statement from the Academy stated.
The new protocols come after the 2020 awards included only two non-white nominees, Antonio Banderas for Pain and Glory and Cynthis Erivo for Harriet. The list also did not include female directors.
"While the Academy has made strides, we know there is much more work to be done in order to ensure equitable opportunities across the board," Academy CEO Dawn Hudson said in a statement.
"The need to address this issue is urgent. To that end, we will amend—and continue to examine—our rules and procedures to ensure that all voices are heard and celebrated."
Previous changes within the Academy include mandatory "unconscious bias training," term limits for the board, and an "Office of Representation, Inclusion and Equity to oversee the Aperture 2025 initiative."
Kirstie Alley shared her thoughts on social media
One outspoken celebrity, Alley, took her thoughts about the new rules to Twitter in a now-deleted post.
"This is a disgrace to artists everywhere…can you imagine telling Picasso what had to be in his f**king paintings," she tweeted. "You people have lost your minds. Control artists, control individual thought .. OSCAR ORWELL."
Alley's no stranger to controversial opinions. In 2019, the star defended herself after expressing thoughts following Hollywood blacklists amind the #MeToo movement.
"What the hell is happening? We now live in a country where people lose their jobs when accused of something without proof or trial or in some cases w anonymous accusers? Can't confront your accuser? This is bullsh*t. And IT HURTS THE REAL VICTIMS of abuse. AND innocent people," she tweeted.
She added: "I may be mistaken (I'm not) I don't believe I've ever mentioned Matt L. in ANY tweet EVER.. another example of MISDUPLICATION run a muck."
Other times, she posted her political thoughts, engaging in debate with other users.
"I refuse to be part of the Hollywood a**hats who can't see that "NOT working with Republicans" is as stupid and NASTY as "REFUSING to do business with gay people"..STOP ACTING above the FRAY ya damn hypocrites…WE are the same species! let's help each OTHER ya damn yahoos," she tweeted.
Despite many celebrities and others chiming in, Alley continued.
I like ur 1st podcast & I agree. My disagreement is specifically blacklisting people in their own workplace if they have different views. Too McCarthy-ish 4 me. That said, if my co-worker was in the KKK I'd quit my job or try 2 get them fired. PS you look super handsome," she added.
The actor has also previously shared her feelings on the Las Vegas shooting, Scientology, and more. Regardless, her thoughts about the new Oscar rules sparked strong feelings among fans.
Fans have mixed feelings about the new rules
Alley isn't the only one with opinions about the Academy's inclusion rules.
"Great comments about the academy awards. How about the same for the NFL NBA MLB WNBA players. These teams are mostly blacks. So many from each ethnicity according to US population. Not the best just to make everybody feel good about social justice," one fan wrote on Instagram.
On the Academy Awards post of the news, even more people chimed in.
"This is just embarrassing, it's not about rewarding and recognizing the best film anymore. Pure politics, you killed the Oscars," one person wrote.
"Nobody is asking for movies to be nominated just because people of color are involved. We are asking that people of color being involved won't deter them from being so nominated. #oscarssowhite needs to be a thing of the past. There are more stories that need to be told. Stories that reflect the world we all share together," another added.
Another said: "What? So it's no longer about whats the best movie it's about what's the best woke movie?"
Clearly the new rules — set to begin in 2024 — have stirred up emotions. However things move going forward, equal representation should be a given.