KISS Announces Final Tour: How Much Is the Legendary Rock Band Worth?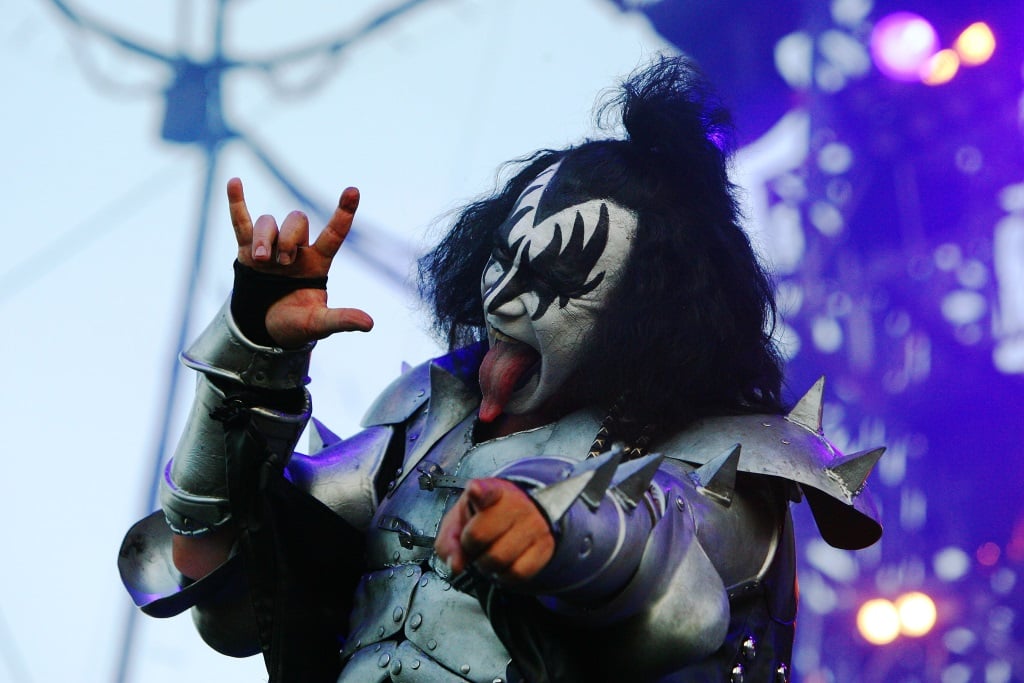 Renowned for their large hair, macho posturing, and outlandish stage makeup, KISS has been a staple of bombastic rock 'n' roll for more than 40 years. Never mind the original band members Paul Stanley, Gene Simmons, Ace Frehley, and Peter Criss performed a well-received "farewell tour" all the way back in 2000. This time, they're really calling it quits, but not until they travel around the world with the "End of the Road" final tour that will boost their net worth even more.
KISS net worth
After selling more than 100 million albums over the course of their long and illustrious career, the guys in KISS should be rich. Are they? In a word, yes. KISS happens to be one of the wealthiest rock bands of all time with a net worth of at least $300 million.
How the band made their millions
To the fans who call themselves the KISS Army, the band's tremendous wealth comes as no surprise. What may shock a few Cheat Sheet readers is that KISS's massive coffers are stuffed to the brim with cash not directly due to record sales, but because of the way they licensed and marketed their brand name and image.
So far, the brand name KISS and band member likenesses have been licensed for thousands of individual products, including everything from lunch boxes to credit cards to condoms. When added together, these licensing fees amount to a billion-dollar industry, says Inc. magazine.
A strange sampling of KISS-branded merch
In the world of KISS merchandising, nothing seems to be too outlandish. Here are a few of the thousands of products that legally use the KISS name:
KISS branded air guitar strings: Is this the gift for the guitarist who has everything? Maybe not. In reality, this gag gift comprises an empty plastic bag sealed with the always impressive KISS logo.
KISS casket:  That's right. Dedicated band fans who wish to spend eternity in a KISS-branded casket can do so for around $3,000. Festooned with images of Gene, Paul, Peter, and Ace, this is the same design burial box used by late Pantera drummer, Vinnie Paul, in 2018. Interestingly, Paul's brother, "Dimebag" Darrell Abbott was buried in the prototype KISS Kasket after his untimely 2004 demise.
KISS branded Mr. Potato Heads: Touted as appropriate for kids aged three to 14 years, these amusing plastic potato head figures may be the perfect present for any die hard rock fan. Each set of four includes the KISS Starchild, Catman, Demon, and Spaceman characters.
KISS air freshener:  When you enter your vehicle, do you notice a strange, not-so-nice-smell? Turn down the stink and crank up the fun when you hang a rock 'n' roll themed KISS air freshener from your rearview mirror.
KISS action figures: Got an extra $700 that you don't know how to spend? Exchange it for a foursome of KISS action figurines made by Pif Bang Pow! at Amazon. Each 3.75-inch action figure is authentically dressed in a costume featured on the band's 1979 Dynasty world tour.
End of the Road tour
Slated to start in January 2019 in Vancouver, the End of the Road tour will take the current KISS lineup across North America before making musical stops in Berlin, Helsinki, Vienna, and numerous other European cities, explains Reuters. The world tour was announced during the band's pyrotechnic-laded appearance on the 2018 season finale of America's Got Talent. KISS founding member Gene Simmons described the upcoming tour as the "ultimate celebration" that will showcase the unapologetic and unstoppable stance KISS fans have expected since 1973.