'The Kissing Booth 2' Is Here — Watch These 5 Teen Movies After
As of July 24, 2020, The Kissing Booth 2 is officially on Netflix. Already watched the sequel? Check out these teen movies also streaming right now on Netflix.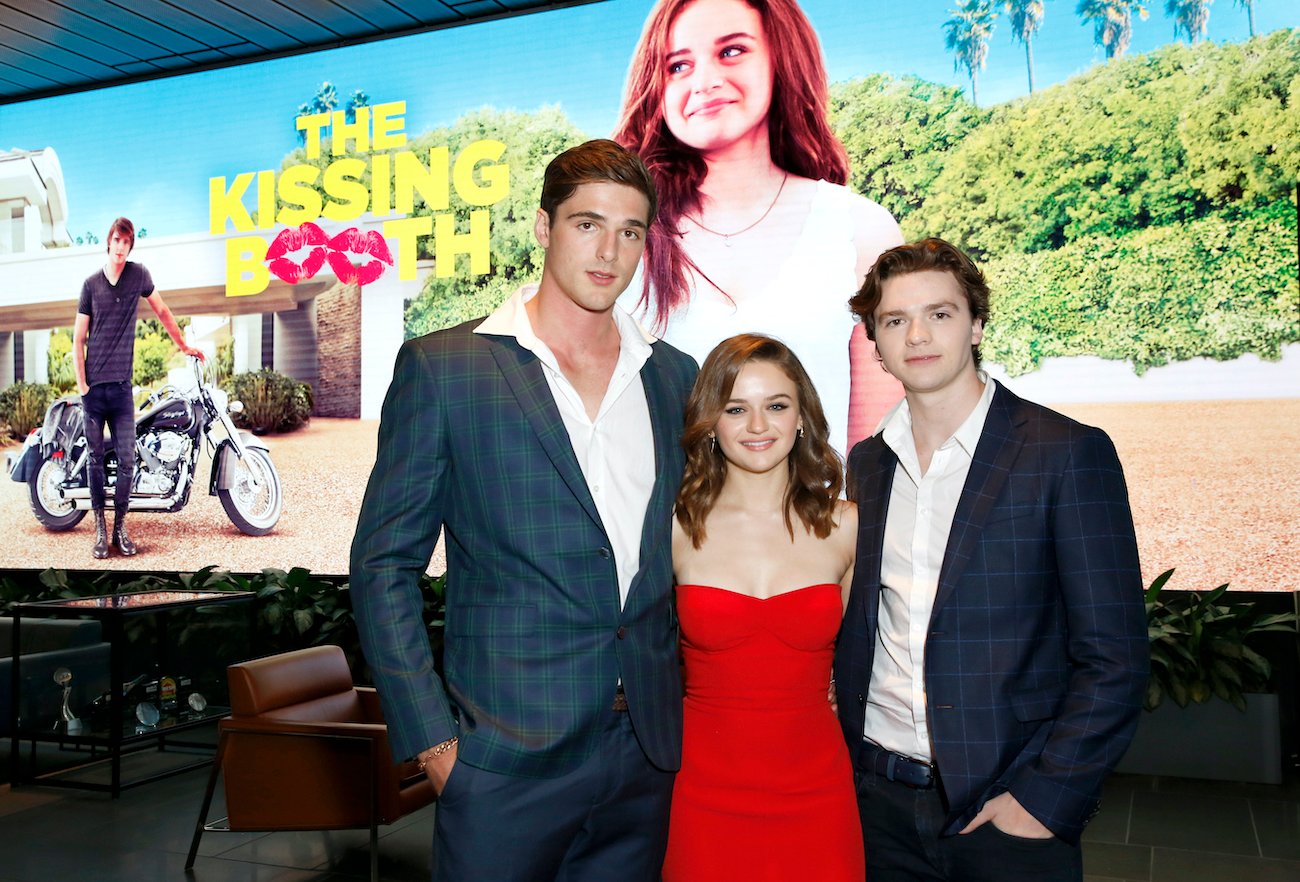 1. 'To All the Boys I've Loved Before'
Another Netflix original adapted from a book is To All the Boys I've Loved Before. Directed by Susan Johnson and based on the Young Adult novel of the same name by author Jenny Han, it's got all the hallmarks of a teen rom-com. 
Lara Jean (Lana Condor) is a teen who, at one time or another, has written love letters to boys she's had a crush on. The catch? She doesn't send them. Instead, she professes her feelings on paper then keeps the letters hidden away in her room. That is until one day they're mysteriously mailed. 
Peter Kavinsky (Noah Centineo) confronts Lara Jean about the letter — one she wrote to him years earlier — and the two hatch a plan to be in a fake relationship. 
Lara Jean agrees so she can hide the feelings she has for Josh (Israel Broussard), her sister's ex-boyfriend. Meanwhile, Peter signs on to show Gen (Emilija Baranac) he can be happy without her in his life. In the process of their pretend romance, Peter and Lara Jean develop feelings for each other. 
2. 'To All the Boys: P.S. I Still Love You'
Watch Peter and Lara Jean as they try dating for real in 2020's To All the Boys: P.S. I Still Love You. They soon realize relationships are tricky.
The dynamics between them get even more complicated when Lara Jean comes face to face with John Ambrose (Jordan Fisher), a boy she wrote a letter to when they were kids. They cross paths doing volunteer work and Lara Jean quickly realizes she might have feelings for her long lost crush. 
3. 'Dumplin'
Premiering on Netflix in 2018, Dumplin' tells the story of Willowdean Dixon (Danielle Macdonald). She's the daughter of Rosie (Jennifer Aniston), a local celebrity in a small Texas town for winning beauty pageants.
Willowdean decides to enter her mom's Miss Teen Bluebonnet pageant as a protest. The move inspires others who don't fit the typical pageant mold to sign up too. 
4. 'Sierra Burgess Is a Loser'
Want more from To All the Boys I've Loved Before actor Centineo? See him in another Netflix original, Sierra Burgess Is a Loser. He plays Jamey, one of the most popular boys in school.
He mistakenly texts Sierra Burgess (Shannon Purser) thinking she's cheerleader Veronica (Kristine Froseth). Sierra offers to help Veronica improve her grades if she helps her with Jamey in return. 
 5. 'The Perfect Date'
Another Netflix original starring Centineo is 2019's The Perfect Date. He plays Brooks Rattigan, a high school student who saves up for college by creating an app where people can hire him to be the perfect stand-in date.