Kit Harington Opens Up About Fatherhood For the Very First Time
Kit Harington's life has completely changed since Game of Thrones ended in 2019. He went to rehab and took care of some mental health difficulties. He also welcomed a son with his 'GOT' co-star and wife, Rose Leslie. Now, he is opening up about all of those changes for the very first time.
Kit Harington's life has completely changed since Game of Thrones came to an end in 2019. The actor went to rehab and took care of some mental health difficulties. Then, he became a father for the first time when he welcomed a son with his wife and GOT co-star, Rose Leslie.
Harington doesn't speak often about his private life. But he did recently reveal that he's "really happy" he went to rehab. He also opened up about fatherhood for the very first time.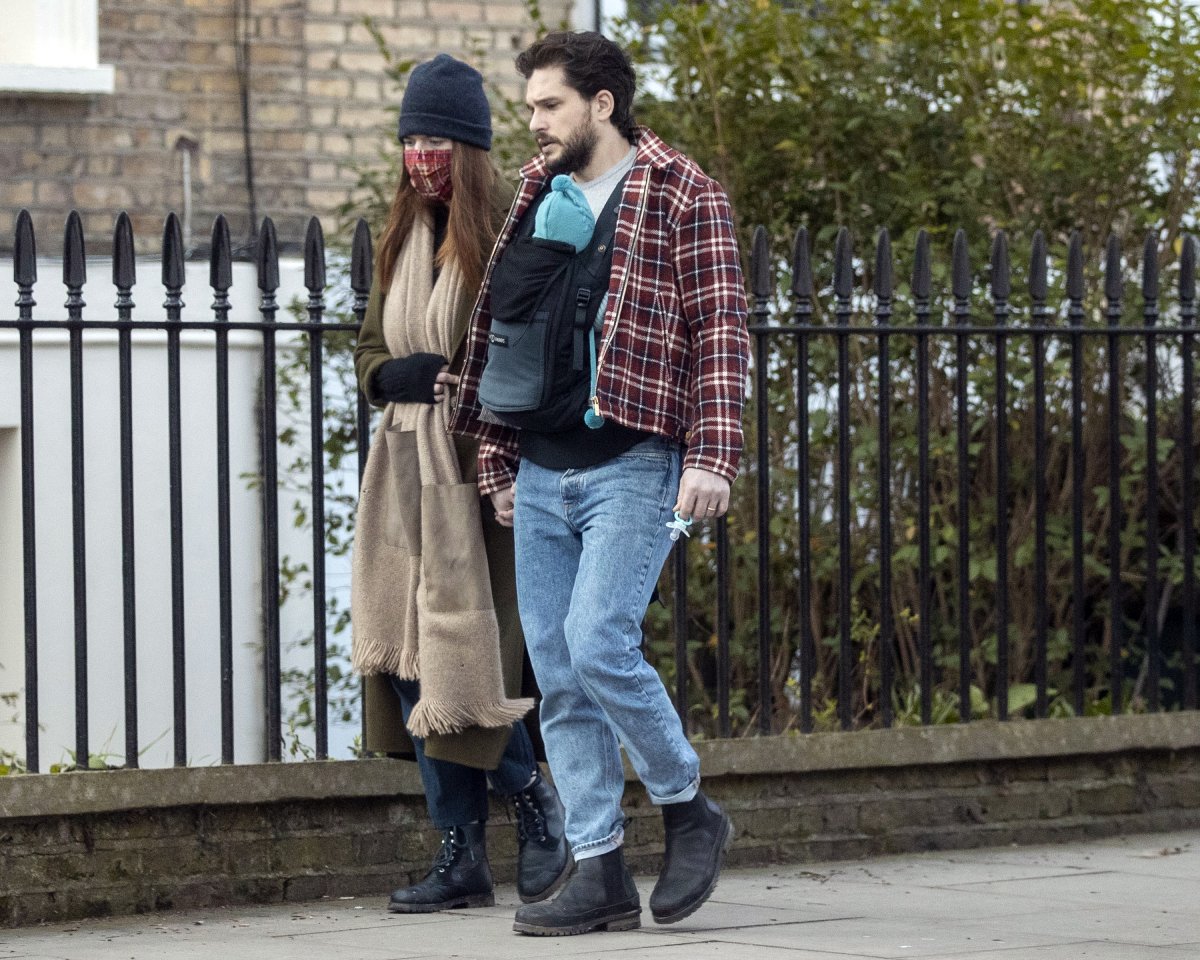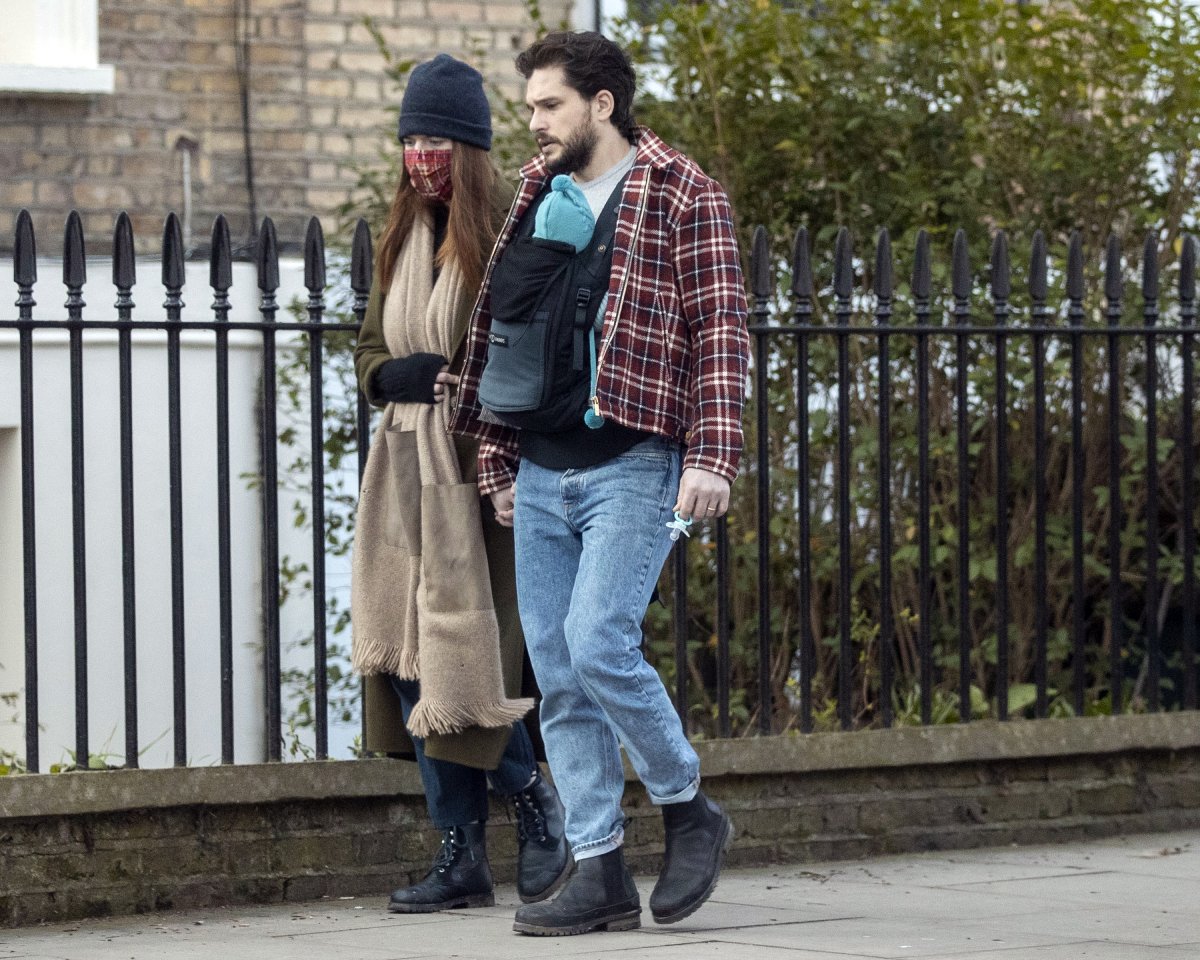 Kit Harington says his mental health issues were 'directly' caused by 'Game of Thrones'
Harington's first TV acting credit was Game of Thrones, where he played Jon Snow for eight seasons. As the star of the extremely violent series, he worked a lot of hard and intense hours for nearly a decade. By the end of the HBO series' run, Harington found himself struggling. And he realized he needed to take a break.
"I went through some mental health difficulties after Thrones — and during the end of Thrones, to be honest — and I think it was directly to do with the nature of the show and what I've been doing for years," Harington explained on  SiriusXM's "The Jess Cagle Show".
He took a break from acting when the HBO series ended
Before the Game of Thrones finale aired in May 2019, Harington checked into the luxe Connecticut rehab retreat Privé-Swiss for stress and alcohol issues. He decided his own well-being was more important than acting, so he took a break and sought treatment. Looking back, Harington says he's happy he made that choice.
"I think I took a sort of break after Thrones where I said, 'I don't want to work for a year. I want to really kind of concentrate on myself,'" Harington explained. "I'm really happy I did that."
Kit Harington became a father for the first time during his acting hiatus
Harington was planning to take about a year off from acting. But when he was ready to get back to work in the spring of 2020, the pandemic hit. Since getting back to work wasn't possible at the time, he ended up spending more time with his wife. Which resulted in the birth of their son.
"Coming back to work and deciding what to take and what to choose, you know, you couldn't predict the pandemic, so just when I was wanting to come back to work, the pandemic hit, so I was like, 'Ugh, for God's sake,'" he said. "What we were gifted with this was forced time together. And because of that, we ended up having a baby."
The 'Game of Thrones' star will never forget his pandemic experience
Harington and Leslie welcomed their son in February 2021, but they have yet to reveal his name. Cameras have spotted the couple out and about with their newborn a couple of times. But they've managed to keep their son out of the public eye so far.
The Game of Thrones star says this past year-and-a-half has been quite the experience. And it's something he will never forget.
"That's the major thing that came out of the pandemic for me was becoming a father," Harington explained. "I had a quite profound and amazing experience during this last year and a half."
Harington admits that he wasn't prepared for how "big" of a job fatherhood is, even though everyone tried to tell him. He says that's one thing that has surprised him.
Kit Harington has realized that parenting 'goes on forever'
"They tell you and they don't tell you [about fatherhood]," Harington told Access Hollywood. "Everyone goes, 'Look, it's big what you're about to go through.' You have no way of knowing that until it happens. What surprises you is: You go, 'Oh, this goes on forever.' Like, you don't get a break from it."
The actor added that every day he wakes up and looks after "this little human." Now, they are part of a unit together, and that's also been a surprise for Harington.
"I think the thing that surprises me most about fatherhood is you are now a unit, the three of you. And that's a whole new dynamic you need to find," Harington explained. "I pretty much find every day as he grows and changes, how does that change you. It's a beautiful thing, it really is."
Fans can see Harington in Eternals when it hits theaters on November 5, 2021.