Kit Harington and Rose Leslie Just Won a Major Battle Over Their Real-Life 15th-Century Moat
Kit Harington and Rose Leslie — who met and fell in love on the set of 'Game of Thrones' — are trying to make improvements to their 15th-century farmhouse. They started inside with the kitchen and bathrooms. Now, they just won a major battle that has to do with their desired moat, yes, they have a moat.
Game of Thrones alums Kit Harington and Rose Leslie have some big projects underway. While adjusting to their new lives as parents, they are also renovating their 15th-century farmhouse. Recently, the couple won a major battle over their real-life moat.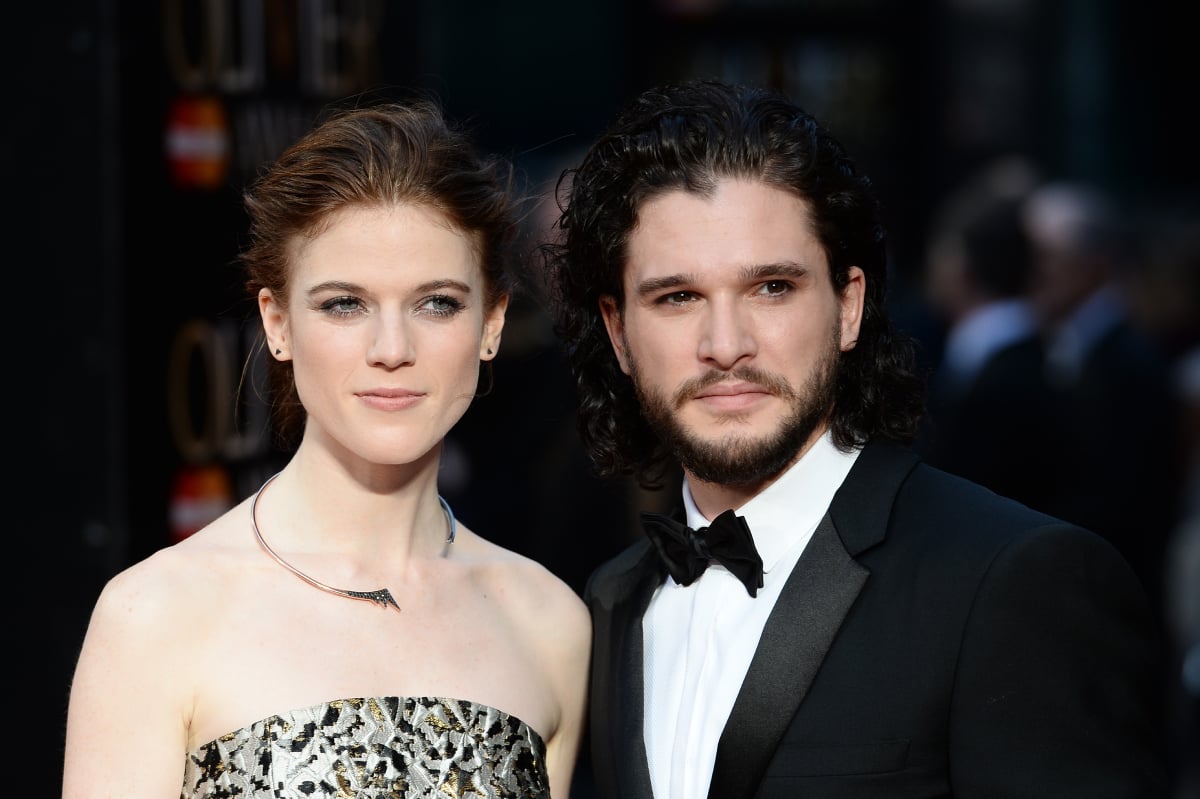 Kit Harington and Rose Leslie got approval last year to renovate their farmhouse
According to The Daily Mail, Harington and Leslie received the go-ahead to renovate their moated Grade-II listed home in the fall of 2020. The 15th-century Tudor farmhouse is located in East Anglia. It sits on eight acres that feature a swimming pool, tennis court, stables, a croquet lawn, and a banqueting hall.
According to planning documents submitted to Babergh District Council, the latest renovations are "part of an ongoing program of sensitive works to the house and grounds." The couple kicked off the renovations with a plan to create a new kitchen and install a new bathtub.
The 'Game of Thrones' stars are spending a lot of cash
Harington and Leslie's plans include a new theatrical kitchen with a wood-burning stove and a "showpiece central island." They are also moving their current kitchen from the north end of the house to an extension built in the 1960s. That part of the renovations is estimated to cost about £100,000.
The Game of Thrones alums are installing a new boiler, radiators, and pipes. They are also planning to rip up the floorboards to fit new piping for the new Victorian-style bath in their master bedroom. The total cost of the project is expected to exceed £500,000.
Kit Harington and Rose Leslie just won a huge battle over their real-life moat
In addition to their indoor renovations, Harington and Leslie also need to make changes outside. According to The Daily Mail, the couple feared their farmhouse garden would slide into the water after part of a six-foot moat wall collapsed.
The actors claimed the wall collapse was putting structural pressure on a small footbridge across the moat. They also noted that parts of the wall were suffering a "significant lean."
They petitioned the Babergh District Council to make the emergency repairs and build a wall with a concrete core "to ensure the long-term stability and safeguard against future problems." Despite concerns from Historic England, the council approved Harington and Leslie's request.
The approval required an assessment from an archaeological team
The conservation body Historic England was worried that replacing the wall could result in the loss of ancient remains and artifacts. They cited a 2019 study that said Harington and Leslie's property had a "high potential for medieval and post-medieval archeology."
But after an archaeological team took a look, they concluded that there would be "no significant impact on known archaeological sites or areas with archaeological potential."
"The proposed development is not considered to result in any significant adverse impact on highways safety, residential amenity, heritage assets, the environment, or biodiversity interests to warrant refusal," the report read.
Kit Harington and Rose Leslie are also putting up new gates
Just before Harington and Leslie won their battle over the moat, they also received approval to build new gates. The purpose of the gates is to stop trespassers and curious people who want to look in.
The actors are hoping to boost their privacy and security that has been "continuously breached" since they moved into the farmhouse in 2017.
Harington and Leslie welcomed a son earlier this year, but have yet to reveal his name. The new family of three is laying low in "the house that Jon Snow built."
All eight seasons of Game of Thrones are available on HBO Max.