Kit Harington Says Watching the 'Game of Thrones' Prequel 'House of the Dragon' Will Be 'Painful'
ARTICLE HIGHLIGHTS
Kit Harington struggled to say goodbye to Jon Snow when Game of Thrones ended.
Harington says he is supportive of the prequel series House of the Dragon.
Watching House of the Dragon will be "painful" to watch because "there's emotion connected to that for me."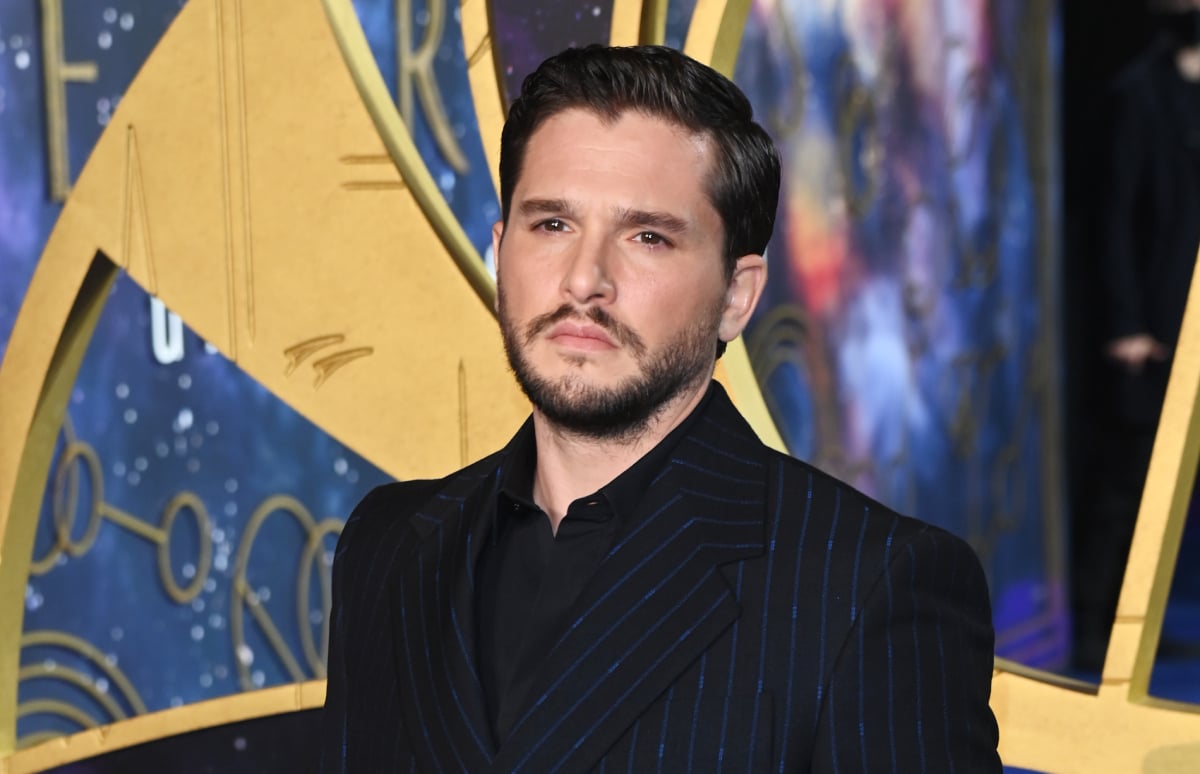 Kit Harington said goodbye to Game of Thrones and his role as Jon Snow more than two years ago. But the fantasy series will always be an important part of his life — for a number of different reasons.
As HBO Max prepares to expand its Game of Thrones universe in 2022 with the prequel House of the Dragon, Harington says he is supportive of the project. However, he admits that watching it will be "painful."
Kit Harington won't appear in 'House of the Dragon'
Harington's Jon Snow was one of the most important characters in the Game of Thrones story over its eight seasons. But he won't be part of the upcoming prequel. That's because the new series is about the Dance of the Dragons. A bloody Targaryen civil war that took place almost two centuries before the events in the original series.
Season 5, Episode 9 of Game of Thrones was actually titled "Dance of the Dragons." It featured Princess Shireen Baratheon reading a book about the great civil war between Rhaenyra Targaryen and her half-brother Aegon. She told her father Stannis that "Brothers fought brothers, dragons fought dragons. By the time it was over, thousands were dead."
The end of 'Game of Thrones' means no more secrets
The actor acknowledged that when House of the Dragon premieres, he won't have to deal with the pressure of keeping secrets like he did as the star of Game of Thrones. While playing Jon Snow, Harington had to keep some "huge" secrets for months.
The one that left him feeling "unsafe" was at the end of season 5 when the fate of his character was left unknown in a cliffhanger.
"I learned along the way how to keep secrets," Harington told Insider.
Kit Harington admits watching 'House of the Dragon' will be 'painful'
The actor told the Associated Press back in August that it "might be painful" to watch House of the Dragon when it premieres next year, even though he doesn't have any secrets to keep concerning the prequel. He explained to Insider that he made that comment because "there's emotion connected to that for me."
"I think to see people get into outfits and costumes, that resemble what we wore for all those years, and it [has] the same music and style and tone, but not be in it is always going to feel — There's going to be a rawness there," Harington explained.
He wishes the 'House of the Dragon' all the best
Harington made it clear that "of course" he is going to watch House of the Dragon, and he will support co-showrunner Miguel Sapochnik. The Emmy winner is helming the new show after directing some of Game of Thrones' biggest episodes.
"I wish them all the best, but it's so close to my heart, that story, that, of course, there might be a bit of pain there," Harington said.
Kit Harington has moved on to the Marvel Cinematic Universe
Now that his time as Jon Snow has come to an end, Harington has moved on to the Marvel Cinematic Universe. He will soon be starring as Dane Whitman/Black Knight in Eternals, another franchise with a lot of secrets.
"With Marvel, I'm just entering this universe and being told there's things I can or can't say. So, I'm learning as I go here," Harington said.
Meanwhile, House of the Dragon is currently in production at Leavesden Studios in the UK with stars Matt Smith, Emma D'Arcy, and a large ensemble cast. The prequel is reportedly aiming for a spring 2022 premiere.
Eternals premieres on Nov. 5 in theaters nationwide. House of the Dragon premieres in 2022 on HBO Max. All eight seasons of Game of Thrones are available on HBO Max.