'Knots Landing' Star Donna Mills Explains Her 18-Year Break From Acting: 'I Didn't Become a Mother to Give Her to a Nanny'
Once upon a time in TV land, there was a place known as Seaview Circle. This fictitious location existed in Los Angeles between 1979 and 1993, and it was the setting for a prime-time soap opera, a spinoff of Dallas, called Knots Landing.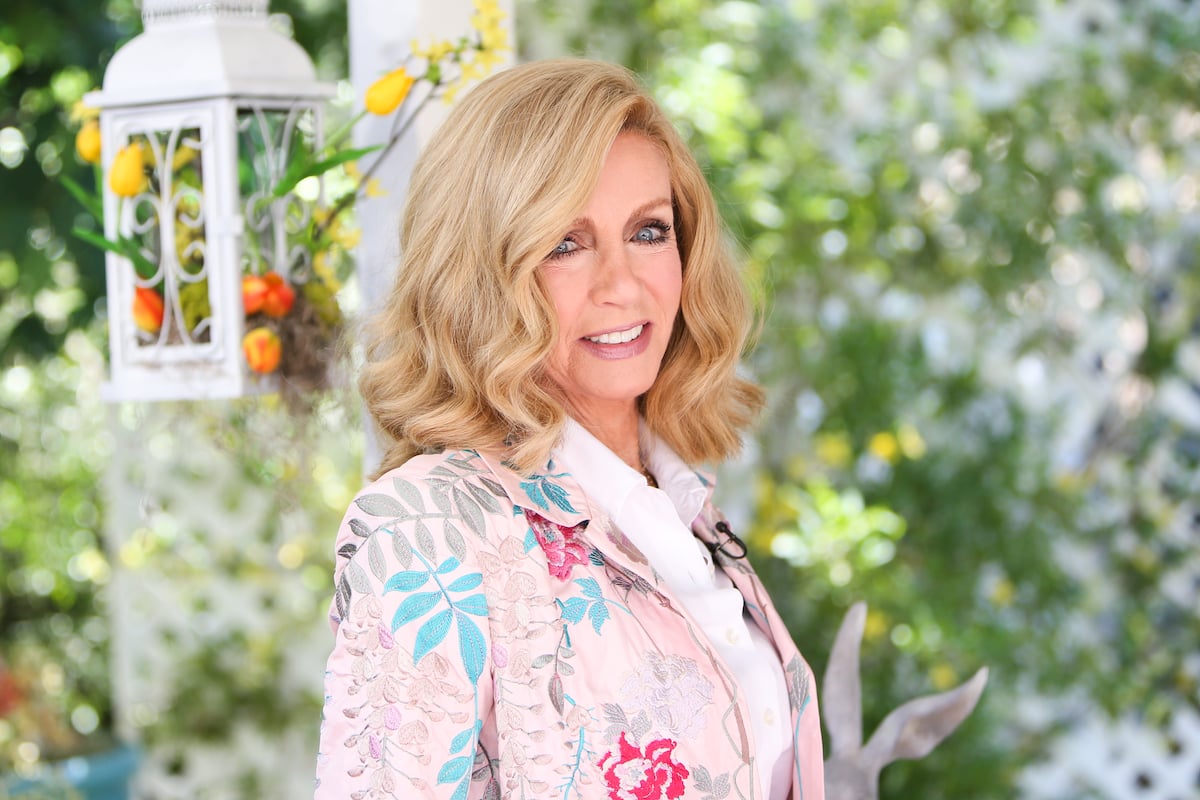 The show featured four married couples living in a cul-de-sac whose lives became entwined through marital strife, kidnapping, murder, and more. One of the cast members was none other than Donna Mills, and this Knots Landing star recently explained her 18-year break from acting, saying, "I didn't become a mother to give her to a nanny."
Who is Donna Mills?
At one time, Mills was the actor to watch. She seemed to be everywhere.
Some of Mills' biggest roles included popular television shows like Gunsmoke in 1973, The Love Boat from 1977 to 1978, and of course, Knots Landing, in which she played Abby.
Mills won a few awards for her role on Knots Landing, including Outstanding Villainess on a Prime Time Serial in 1986 and 1988.
In 2009, she won the Anniversary Award for this show as well. Mills has also won other awards, including a Daytime Emmy in 2015 for her time on General Hospital and Best Supporting Actress in 2018 for Best Mom.
According to IMDb, she revived the role of Abby in Knots Landing: Back to the Cul-de-Sac when it aired in 1997, but she went from being everywhere on television and in movies to a lot less active around the time that she brought her daughter home.
Mills chose motherhood over acting
Until Mills discovered motherhood at 54 years old, she was completely in love with her career. It was her life's focus. Then, she realized she was missing out on something, and she decided she wanted a child. Once she'd made this decision, she went for it, and she adopted her daughter when she was just four days old, according to People.
Once she had brought her daughter, Chloe, home, she focused most of her attention on motherhood, and this meant taking an 18-year break from acting. It was the perfect choice for her because it gave her plenty of bonding time with her daughter. In fact, she says that they "see each other at least once a week, and we talk every day or text."
Mills, who has never married, says:
"I took off 18 years. I didn't work. Well, the first couple of years, I did work. I did some movies for television and stuff like that because I could take her wherever I went. But then, when she started school, I wasn't going to go out of town for two months at a time. And I didn't become a mother to give her to a nanny."
Today, Chloe is all grown up. She is 27 and has a career of her own as a model and influencer. She has over 14,000 followers on social media, and she is a member of Soho House in Malibu, California. She is also in a relationship with the musician Bailey Joshua.
Mills is planning to focus on her career once again
Now that Chloe is grown up and has a life of her own, Mills has decided it is once again time to focus on her career. In 2022, she will be playing Dr. Karen Carden in Abused Again!, a thriller that follows six survivors of abuse who end up being retraumatized by a madman.
In July, she will also appear in NOPE, a sci-fi/horror film that tells the tale of the residents of a California town as they make a chilling discovery.
RELATED:  'Dallas': Who Shot J. R. Ewing?