Kobe Bryant and His Daughter Gianna's Shocking Deaths: Their Close Relationship and Family Life
Details surrounding the death of NBA champion, Kobe Bryant, and his 13-year-old daughter, Gianna, are still circulating, but the basketball legend has left a lasting mark in the world of basketball. TMZ reported on Jan. 26 that the former Laker was killed in a helicopter crash in Calabasas. Kobe and Gianna shared a love of basketball and were headed to a practice at the time of their deaths. The report said that there were five people on the helicopter at the time of the crash and sadly, there are no survivors. Bryant leaves behind his longtime wife, Vanessa Bryant, and their three daughters.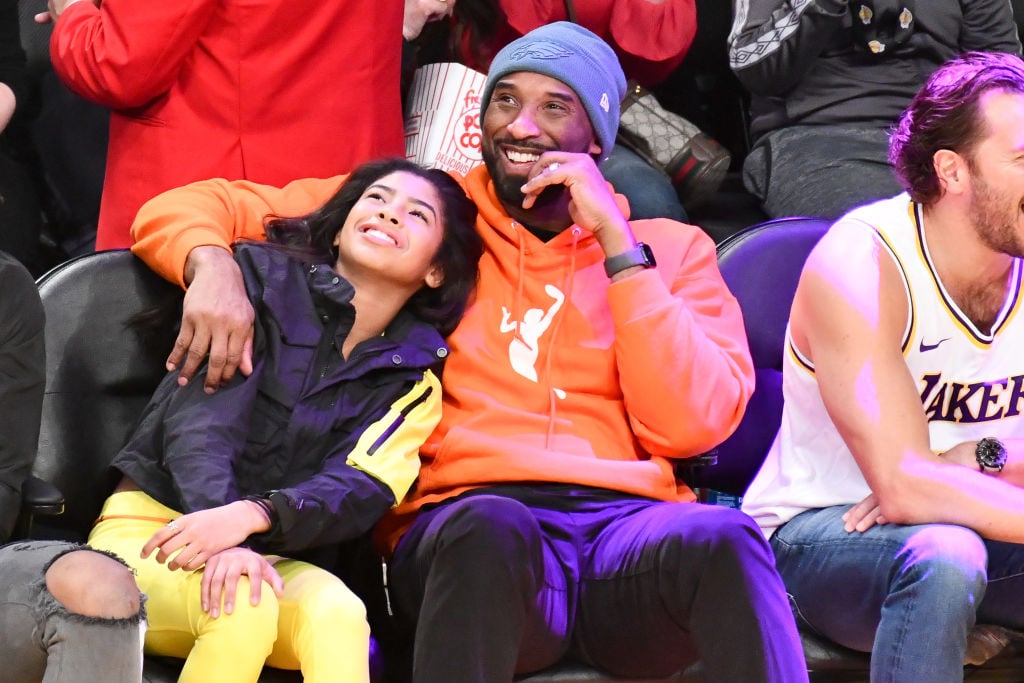 Kobe Bryant and Vanessa Bryant's relationship
Kobe was a rising basketball star when he and Vanessa first met. Vanessa was an Orange County native who was blossoming into a video model. She was hired to star in an upcoming music video for Snoop Dogg and his crew, Tha Eastsidaz, in the summer of 1999. Vanessa was shy so her mother often accompanied her to shoots.
At the time, Kobe was interested in music and began attempting to launch a side career as a rapper. He became friends with many music industry executives and artists and met Vanessa on the set of the Snoop Dodd video. Kobe was barely in his 20's and Vanessa was only 17-years-old when they met, but he knew when he first saw her that she was the one. He'd previously taken singer Brandy to his high school prom but hadn't been publicly linked to anyone since. He began sending flowers to Marina High, which Vanessa attended, and picking her up after school.
Kobe and Vanessa announced their engagement at Vanessa's 18th birthday party and were married at a Catholic church in Dana Point in April 2001. Kobe's parents did not attend the ceremony and admitted that they did not approve of the marriage. Kobe alleged that their disapproval was because Vanessa was Mexican, which they later denied. Media speculated that Kobe's family didn't approve for several reasons, including their young age and Kobe's superstar status. The relationship between Kobe and his parents would be strained for years to come.
Despite the family drama, Kobe and Vanessa were committed to one another and vowed to create a family of their own. Their relationship was tested when Kobe was caught in the middle of a cheating scandal, but Vanessa publicly stood by her husband. She was by his side as he won championship after championship and cheered him on with pride. Kobe famously gifted Vanessa an eight-carat purple diamond ring worth an estimated value of $4 million following the scandal. 
The media wasn't always kind to Vanessa in the early days of their marriage and labeled her as an 'ice queen' because she preferred to stay out of the spotlight. Kobe praised his wife for her devotion to him and their family. Vanessa filed for divorce in 2011 but called it off in 2013. In more recent years, they'd begun to share beautiful family moments on Instagram. 
Family life with Kobe Bryant, Vanessa Bryant, and their four daughters
Vanessa adapted to the role of a basketball wife quickly and focused her attention on starting their family.  Just two years after their wedding, they welcomed their first daughter, Natalia, in January 2003.  Their second daughter, Gianna, was born in 2006.
Kobe retired in 2016 and soon after, they welcomed their third and fourth daughters. Bianka, was born in 2016, and their fourth and final daughter, Capri, was born in June 2019. Capri's middle name, Kobe, is in honor of her father. Kobe and Vanessa were both open about wanting to try again for a boy.
Kobe opened up to "She's like listen, 'You gotta see if you can hit a clutch shot," he told Extra TV in March 2019. "She's like, 'You're giving me all girls, let see if you can give me a boy.' I'm going to have the best starting five," he joked.
Kobe and Vanessa were both grateful for their family of girls. They shared beautiful family moments on Instagram almost daily.
Kobe Bryant and Gianna Bryant's close relationship
In recent years, Gianna began taking after her basketball star father. The two were exceptionally close. Kobe supported her on at games and coached her team at her school. Her nickname, Baby Mamba, was taken after her superstar father. 
Kobe stated in the past that his daughter was "hellbent" on playing college basketball for the University of Connecticut's women's basketball team. He told The Courant, in April 2018, "She watches their interviews, watches how they play and learns — not just in wins, but in tough losses, how they conduct themselves," he said. "It's great, as a parent, to be able to see my daughter pull inspiration from them."
Just a few days before his death, Kobe made headlines for saying that there are talented women in the WNBA who could make it to the NBA, with his daughter being a motivator. 
"I think there are a couple of players who could play in the NBA right now, honestly," he said. "There's a lot of players with a lot of skill that could do it…," Men's Health reported. 
Kobe and Vanessa spent over 20 years together and created a beautiful family. Prayers to them as they mourn their losses. Hopefully, they can receive the privacy to do so.