Kobe Bryant and Daughter Gigi Dead: 'The View's' Whoopi Goldberg, Meghan McCain React to Shocking News
Kobe Bryant passed away at the age of 41 following a helicopter crash in Calabasas, California. The former NBA star was aboard the chopper with his daughter Gianna "Gigi" Bryant, who also lost her life. There were three other people on the helicopter but their identities have not been confirmed at the time of this writing.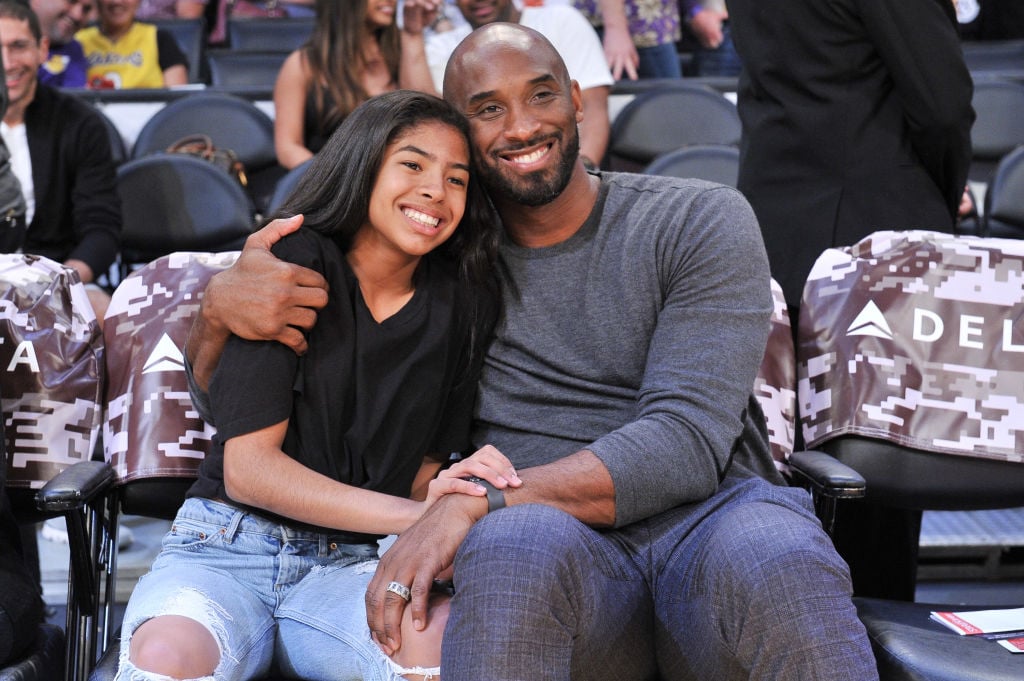 The shocking death of Bryant and his daughter has the whole world mourning. The tragedy of the accident has made celebrities and fans take to Twitter to pay their respect, including the ladies of The View.
"RIP Kobe," Whoopi Goldberg tweeted. "Hero to many, including my grandson, extraordinary athlete and always kind to me and my family. My deepest condolences to his family."
"This is just gut-wrenching," Meghan McCain tweeted. "So tragic. Sending strength and love to his family and loved ones."
Recently departed co-host Abby Huntsman, also took to social media to react to the sad news.
"Feel sick reading this news," Huntsman said. "More than anything else, he was a dad to four beautiful kids. My heart breaks for his family. Life is so precious."
Ana Navarro, who hosts on Friday shows, shared a video from The View. The basketball player made an appearance in 2018 to surprise a 6-year-old fan that suffered from epilepsy.
"It is our responsibility to help one another. It's simple as that," Bryant said at the time.
How did Kobe Bryant die?
According to ESPN, Bryan was traveling to a basketball game with his 13-year-old daughter when the helicopter crashed. Aboard the helicopter were also the pilot, another parent and another basketball player.
News of his death came a day after LeBron James passed his L.A. Lakers record. James talked about Bryant with fond words.
"It's another guy that I looked up to when I was in grade school and high school," James said according to ESPN. "Seeing him come straight out of high school, he is someone that I used as inspiration. It was like, wow. Seeing a kid, 17 years old, come into the NBA and trying to make an impact on a franchise, I used it as motivation. He helped me before he even knew of me because of what he was able to do. So, just to be able to, at this point of my career, to share the same jersey that he wore, be with this historical franchise and just represent the purple and gold, it's very humbling and it's dope.
Former Lakers teammate Shaquille O'Neal was also devastated with the news and took to Instagram to share his reaction.
"There are no words to express the pain I'm going through now with this tragic and sad moment of losing my niece Gigi & my friend, my brother, my partner in winning championships, my dude and my homie," O'Neal wrote. "I love you and you will be missed. My condolences go out to the Bryant family and the families of the other passengers on board. IM SICK RIGHT NOW!"