Kobe Bryant Gifted Vanessa Bryant the Iconic $80,000 Gown From the 'Sex and the City' Finale
Kobe Bryant found the love of his life, Vanessa Bryant, at the beginning of his legendary basketball career. Throughout their 19-year marriage, the couple had four daughters- Natalia Bryant, Gianna "Gigi" Bryant, Bianka Bryant, and Capri Bryant. 
On January 26, 2020, Kobe and Gianna died in a plane crash. After her husband died, Vanessa opened up about some of his romantic gestures.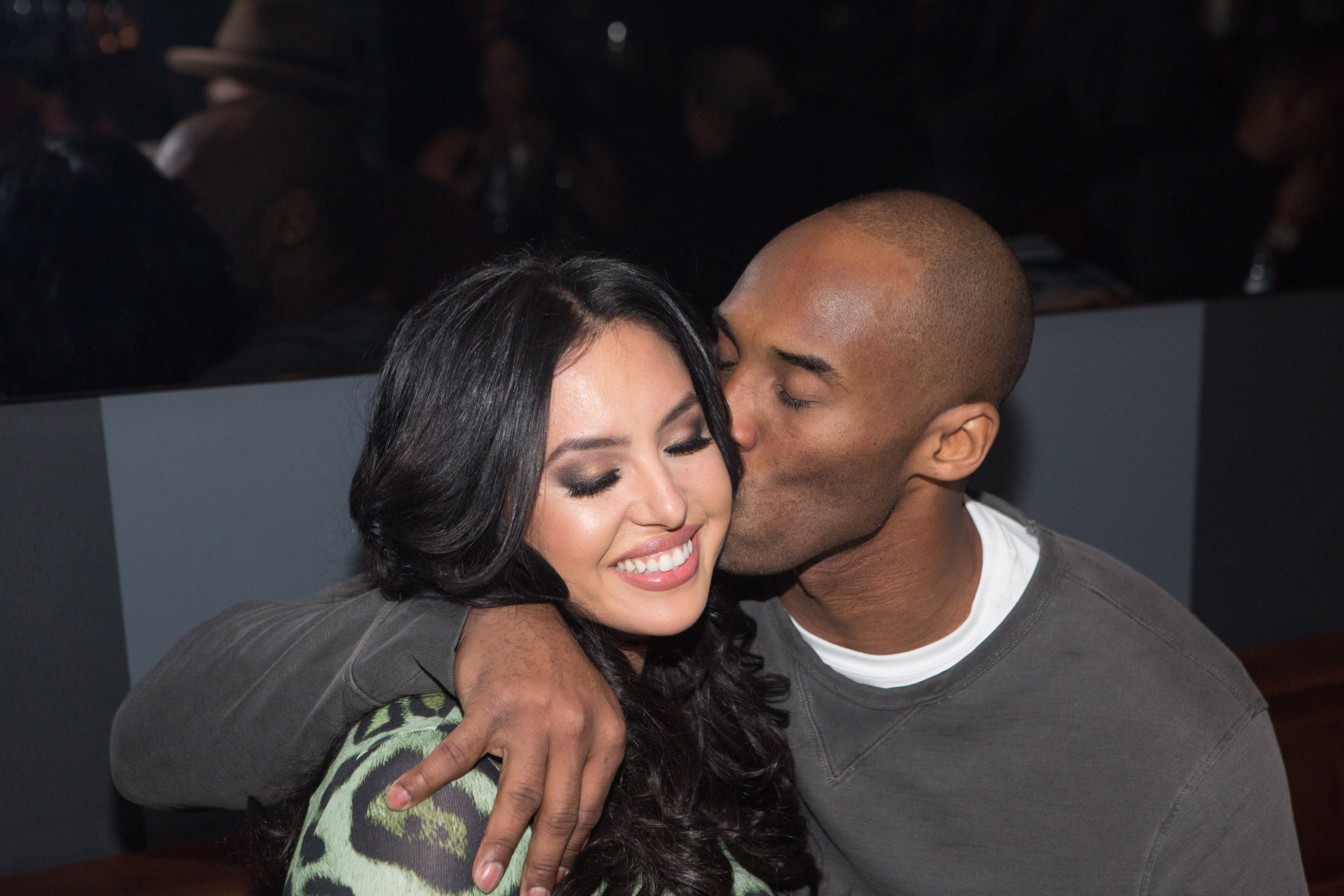 How did Kobe Bryant and Vanessa Bryant meet? 
Kobe and Vanessa met for the first time in 1999. They both were on the same video shoot for Snoop Dogg's group, Tha Eastsidaz. She was 17 and still in high school, and he was 20. The Oscar winner shared on Instagram that he instantly asked the future Mrs. Bryant for her number.
"We celebrate 12 years of marriage today," he wrote back in 2013. "This pic is the day I asked @ladyvb24 for her number 11/28/99. Thru the ups and downs, she has been my love and best friend. 20 and 17 yrs old when we met, we have actually grown up together. A true honor and a blessing. Ti Amo Queen Mamba :-)." 
Once Vanessa turned 18, the Lakers star proposed. On April 18, 2001, the couple got married at St. Edward the Confessor Catholic Church in Dana Point, California. According to Entertainment Tonight, Kobe's parents, Joe "Jellybean" Bryant and Pam Bryant, weren't supportive of their marriage. They reportedly opted not to go to the wedding, which caused a strained relationship with their son. However, the young couple continued to celebrate their lives together. On January 19, 2003, they welcomed their first child, Natalia. 
Kobe Bryant liked to give Vanessa Bryant extravagant gifts
As their marriage progressed, Kobe's career flourished. He began making historical strides, including earning 16,161 points at the Staples Center throughout his time in the NBA. The Black Mamba also spent 20 years with the Lakers, where he earned 33,643 points, made 8,378 free throws, and completed 4,010 turnovers," per Business Insider. 
With all of his success, Kobe made sure that Queen Mamba was treated properly. According to the Daily Mail, he became a fan of HBO's Sex and the City because of Vanessa. The NBA star gifted his bride a dress that the show's central character, Carrie Bradshaw (Sarah Jessica Parker), wore. On the show's series finale, Carrie wore the dress while Mr. Big (Chris Noth) professed his love for her in Paris. 
 Vanessa captioned the photo of the dress from her private Instagram account in July 2020.
"#SexandtheCity When Mr. Big comes and gets Carrie back. Paris. Missing my boo-boo and my sweet girl," she wrote. "So nice to have found this dress today. You set the bar so high, baby. No love like REAL LOVE."
During Kobe and Gianna's funeral at the Staples Center on February 24, 2020, his wife shared that he gave her a gift from The Notebook as well. He gifted Vanessa with the movie's real notebook and the iconic blue dress worn by Allie (Rachel McAdams). 
Kobe Bryant often praised Vanessa Bryant
In addition to showering her with presents, Kobe ensured that Vanessa knew she had his love and respect. The couple faced a rough patch in their marriage in 2004. At the time, a woman accused the Lakers star of sexually assaulting her. While he admitted that he cheated on his wife, he denied the assault. 
"I sit here in front of you guys furious at myself, disgusted at myself for making the mistake of adultery," Kobe said. "I love my wife with all my heart. She's my backbone."
The former dancer remained by her husband's side throughout the scandal. Eventually, the woman dropped the charges against the NBA athlete. In his 2015 documentary, Kobe Bryant's Muse, the basketball legend shared how grateful he was that Vanessa didn't leave him after infidelity. 
"It would have been really easy for her to leave, actually," he said. "Especially during that time. It would have been much easier to leave. You leave, you take half the money, and you have your daughter; she's good. But she didn't do that."