Kobe Bryant Memorial Tickets On Sale Now But Time Is Running Out
Nearly three weeks have passed since the devastating helicopter crash that killed NBA superstar, Kobe Bryant, his 13-year-old daughter, Gianna, and seven others. Here's everything we know about how to attend the memorial in their honor.
Memorial tickets for the Kobe Bryant Memorial on sale now — for a limited time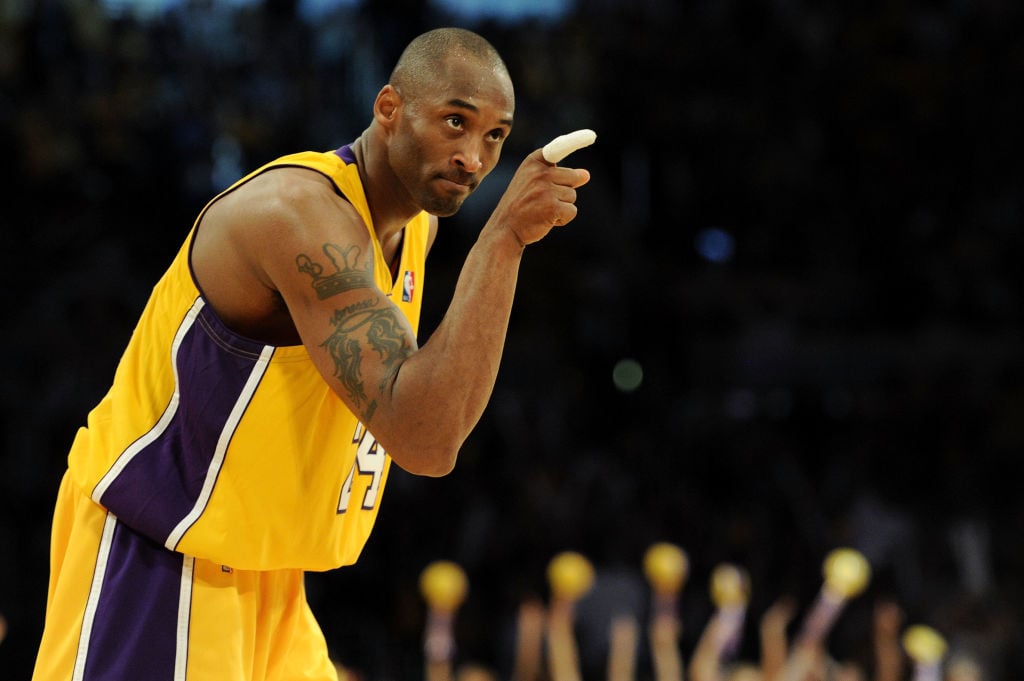 On Mon., Feb. 24, 2020, fans may attend the public memorial service for Kobe Bryant, daughter Gianna, and the seven others killed in the tragic Jan. 26 crash. The event begins at 10 a.m. in the Staples Center where Kobe spent 20 seasons playing for the Los Angeles Lakers.
The event is limited to ticket-holders only, according to some sources. So far, there will be no outside ceremony or at L.A. Live, where many gathered immediately after news of Kobe's death surfaced.
Tickets are on sale now through Ticketmaster. They come via three different price levels — all an ode to both Kobe and Gianna's basketball numbers, 24 and 2. Once you register, you'll receive instructions for what to do next.
The most expensive ticket price is $224. The next level down would be two tickets for $224. And finally, others are available for just $24.02
Proceeds benefit Kobe and Gianna's legacy
All proceeds will go to the Mamba and Mambacita Sports Foundation which "exists to further Kobe and Gianna Bryant's legacy in youth sports," according to the Ticketmaster website. "Specifically, the Foundation aims to provide access, opportunity, and to teach life skills to young girls and boys through the vehicle of sports."
To prevent fraud, Ticketmaster, the L.A. Lakers, and the Mamba & Mambacita Sports Foundation teamed up to create a mobile-only, non-transferable ticket. The unique barcode refreshes on its own, and cannot be screenshotted, or counterfeit. It's the only way to enter the memorial.
The tickets are available for a limited time only. At 10 p.m. on Mon., Feb., 17, the window closes. Sales may sooner if demand is high. If you're interested in attending, reserve tickets now.
The date holds significance for both Kobe and Gianna
Kobe's wife, Vanessa, took to Instagram to explain the significance of the memorial date, 2-24-20 saying, No. 24 is due to Kobe's Laker's jersey number, the number of years Kobe played for the Lakers. And, of course, No. 2 was Gianna's jersey number.
A previously scheduled Clippers game against the Memphis Grizzlies is still scheduled on the evening of Feb. 24 and will not be affected. The game sits between two Lakers' home games, which seems dually fitting for a memorial to honor a Laker on this day.
Will the event be televised?
Conflicting reports noted this could be a televised event. The L.A. Times said the event won't resemble that of rapper, Nipsey Hussle who had a public procession after his March 2019 death.
There will be no outside viewing so those without tickets are encouraged to stay home.