Kobe Bryant Once Asked For Front Row Seats to Beyoncé So He Could Watch 'Greatness'
Over the course of his 20-year career in the NBA, Kobe Bryant gained a reputation for his competitive desire to be the best. While fans continue to mourn Bryant after his tragic death, few know that he once wanted front row seats to a Beyoncé concert so that he could watch "greatness." With Bryant's public memorial scheduled to go up at the end of February, here is a look back at Bryant's love for the arts.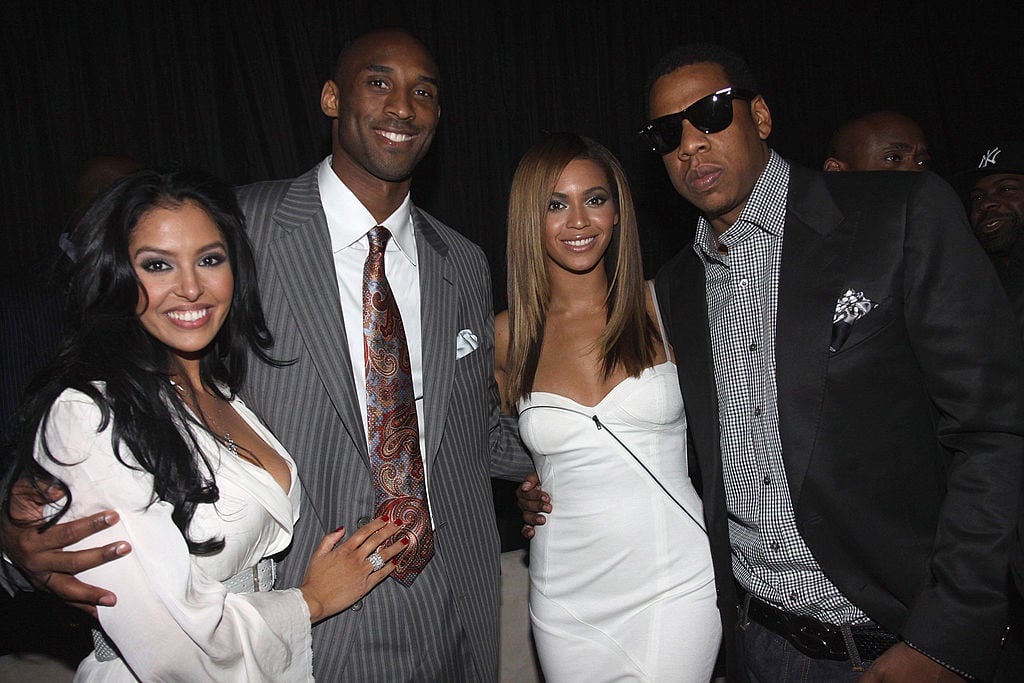 Kobe Bryant asks to see Beyoncé
During an appearance on The Domenick Nati Show, Mathew Knowles was asked about his relationship with Bryant, who appeared in several music videos for Destiny's Child.
Knowles revealed that Bryant once called him and requested front-row tickets to see Beyoncé perform. In the interview, which can be viewed on YouTube, Knowles says that Bryant only wanted one ticket.
The NBA star apparently wanted to watch Beyoncé perform, not as a fan, but as a student. He wanted to learn everything he could by watching what he called "greatness."
"I wanted to watch greatness because I know I would learn from it," Bryant said, according to Knowles.
At the time, Beyoncé had only released one or two solo albums. But even back then, Kobe Bryant knew the kind of talent she had and hoped to learn a few tricks from her.
We don't know what Bryant took away from the concert, but it does show how dedicated he was to learn from other people's success. It also offers an insight into how Bryant approached life.
Fans to put up a public memorial
On February 24, fans in Los Angeles will be setting up a public memorial to honor Bryant's legacy. The memorial is one of many tributes that have gone up around the city following Bryant's tragic accident.
The Los Angeles Lakers star was killed when his helicopter crashed into a hillside in southern California. Also onboard the helicopter were Bryant's 13-year-old daughter, Gianna Bryant, and 7 others.
After news of the crash broke, fans gathered around Staples Center to grieve for the loss. A few fans have also set up a memorial at the crash site, which is located in Calabasas.
During their first game since Kobe Bryant's death, the Lakers gave a heartfelt tribute to the former shooting guard before the game. LeBron James also an emotional speech honoring Bryant and the others who were lost in the crash.
In speaking about Bryant's impact in the world of sports, Los Angeles Mayor Eric Garcetti noted that his influence went well beyond the confines of the basketball court.
"I think one message that I would say is this is not just about a man who was a basketball player, this is about a father, this is about a leader, this is about a filmmaker, this is about an artist, this is about somebody who was so much more than just how he was on the court," he stated.
Oscars will pay tribute to Kobe Bryant
In addition to all the memorials, the 2020 Oscars are expected to give Bryant a proper tribute during the award ceremony. Producers recently confirmed that the show will "embrace" Bryant and the others who were lost in the crash.
The helicopter crash the took Kobe Bryant's life happened only a few hours before the Grammys started inside Staples Center.
The award ceremony put together a short tribute to Bryant, and several celebrities mentioned him throughout the show.
As fans may recall, Bryant won an Academy Award for his animated short, Dear Basketball, which he penned after retiring from basketball in 2016. After learning that he had even been nominated, Bryant thanked the academy for considering him for the award and everyone who helped him put the short together.
Kobe Bryant was only 41 years old at the time of his death.
Nike honors Bryant
At the beginning of February, Nike launched its new lineup for the 2020 Olympics and honored Bryant with a special tribute.
The tribute featured six children wearing Bryant's Lakers jersey in what turned out to be a very moving display. Several celebrities were in attendance at the event, including the likes of Drake, Virgil Abloh, Gabby Douglas, and Travis Scott.
At the beginning of his career, Bryant inked a deal with Adidas. In 2003, he signed a huge deal with Nike worth $40 million. When he retired from the NBA, Bryant had released 11 signature shoes with Nike.
It is still unclear why Kobe Bryant's helicopter crashed, though weather is believed to have played a part in the accident.