Kobe Bryant Once Said He Was 'Comfortable' With Death — Here's Why
Kobe Bryant, one of the greatest NBA players in history, died unexpectedly at the age of 41 on Sunday, Jan. 26. He and eight others were flying on a helicopter when the aircraft crashed and caught fire on a hillside. There were no survivors.
The news of Bryant's death led to an outpouring of grief on social media, with thousands of his fans and peers expressing their sadness and sharing their condolences. While it's certainly a heartbreaking moment, Bryant's comments on death might provide some comfort for those who are grieving.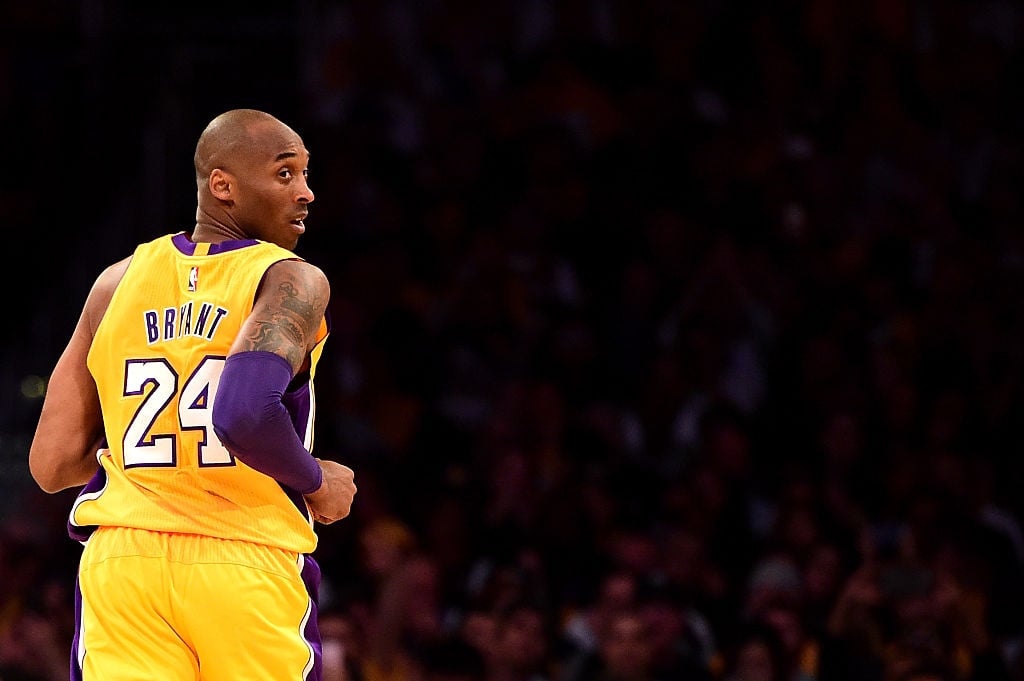 Kobe Bryant said in the past that he was "comfortable" with death
In November 2016, Bryant did an interview with the sports and pop culture website The Ringer in which he discussed a broad range of subjects. The interview came the same year Bryant retired from the NBA after spending his entire 20-season career with the Los Angeles Lakers.
When asked to share his relationship with death, Bryant said: "It's a comfortable one." He said he knew death is inevitable and had accepted that.
"You can't have life without death," he continued. "Can't have light without the dark. So it's an acceptance of that. When it came time to decide whether or not I should retire, [it was] really an acceptance of that mortality that all athletes face. And if you combat it, you'll always have that inner struggle within yourself. … So … I'm comfortable with it."
Bryant was also asked to share his thoughts on what happens after death, to which he replied: "I don't know…I don't know. But I'll know when I die. To me, it's that simple. I don't know. We'll see."
Kobe Bryant would die less than four years later
Bryant was on his way to a basketball tournament with his 13-year-old daughter Gianna and seven others when his helicopter crashed in Calabasas, California.
TMZ reported that the chopper encountered heavy fog shortly after departing from the Orange County area, but it's unclear whether the weather played a part in the crash. As of writing, officials are still investigating the accident.
Bystanders have already started to speak out, though, with one man telling The Los Angeles Times he witnessed the chopper flying "unusually low and struggling."
"It [didn't] sound right and it was real low. I saw it falling and sputtering. But it was hard to make out as it was so foggy," he explained. The man said the helicopter eventually disappeared from his sight and then he heard a loud noise.
Officials are now on site of the crash but told The New York Times it could take "days" to recover the bodies due to the area of the accident.
Celebrities react to Bryant's death
Various stars took to social media to react to Bryant's tragic passing. Among them are many NBA stars — including Shaquille O'Neal, who played with Bryant for years. In his Instagram tribute, O'Neal wrote that he was "sick."
Scottie Pippen tweeted that he was "stunned" by the "sad and tragic" news.
Kareem Abdul Jabbar posted an emotional video to Twitter in which he reflected on Bryant's life and talked about watching him grow up. Jabbar's caption read in part, "I will always remember him as a man who was much more than an athlete."
Many people — including Jimmy Kimmel and Taylor Swift — also sent their condolences to the other families affected by the crash.
We do, too.